I want to see a dominating defense, hard-edge blitzes that'll blindside Kaepernick, bull rushes up the middle that stop the run, intercepting short and sailing passes. I respect them but we will crush them. What particular plays are you looking to see on Sept. 8?
I'm expecting to see a hard focus on stopping the run. I think the Packers have the personnel in their defensive backfield to put them on a little bit of an island and load up against the run.
Claus from Honefoss, Norway
Did you get surprised by any of the releases the Packers made on Saturday, and why?
The release of Alex Green was the only one that surprised me. I just assumed the loss of DuJuan Harris pretty much assured James Starks and Green of making the team, since the other two running backs are rookies.
Morgan from Saint Croix Falls, WI
Vic, is it just me or do we have one of the best cornerback groups in the league?
The emergence of Micah Hyde has made cornerback the strongest position on this team, in my opinion. When Casey Hayward returns to full strength, Dom Capers should be able to throw some of his high-tech blitzes at teams.
Lucas from San Antonio, TX
What should we expect from Datone Jones in Week 1?
His limited playing time in the preseason would suggest that we should temper our expectations for Jones early in the season, but this is the game for which he was drafted, so I expect his athleticism will be used in some manner against a quarterback that puts a premium on a defense's ability to play in space.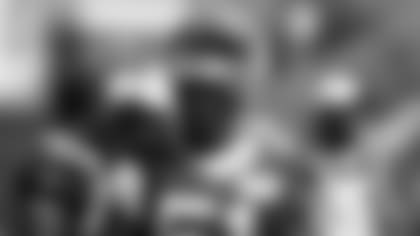 OLB Nate Palmer
In your opinion, are Nate Palmer and Sam Barrington better than Dezman Moses and Terrell Manning?
Isn't that the message a team sends when it reduces it roster? You're trying to anoint players; a lot of fans make that mistake. This is a game of constant replacement. The competition isn't yearly, it's daily. If you fall off your game for one day, you are vulnerable to the guy who's trying to take your job. Barrington made plays. There was no doubt in my mind he would make this team. Palmer flashed pass-rush ability in the preseason with a couple of sacks and hurries, a tackle for loss and a forced fumble. Those are the kinds of penetration plays a 3-4 team wants from its linebackers.
Kyanna from Oklahoma City, OK
Vic, why do you think Ted and Mike McCarthy didn't bring in Vince Young earlier? Could they have avoided this mess?
They were committed to Graham Harrell. You can't be a draft-and-develop football team without committing to your young players. If the Packers made a mistake, that's it and that's a mistake the Packers will likely repeat. You're not going to hit on everybody. There will be times when you have to patch holes in a pinch, and the Packers have a pro personnel department to address that need. In my opinion, I don't think more time would've solved Young's issues. He's a player of immense athletic ability, but he's always struggled to throw the football. Last Thursday was pretty rough. I had figured going into the game that Young had the team made, but as the game wore on, I developed doubts. There was one play in which the ball came out of his hand pointing straight down and it bounced in front of the receiver. That's when I began to consider the possibility his extended playing time in that game wasn't for learning, it was an audition.
J.D. from Indianapolis, IN
Vic, according to Mike Spofford's report on Sunday, five players at five different positions that weren't good enough to make the Packers roster were claimed by other teams. That has to say a great deal about the talent on this squad, does it not?
It says the players the Packers had in their camp are of NFL caliber, and that's a true compliment to any personnel department. It also tells me that a lot of teams in this league lack depth. There's a common thread that runs through those players that were claimed: They're young guys with NFL experience. That's what makes them attractive. They know how to play the game and they're at the bottom of the pay scale.
Vic, how impressive is it that 51 of the Packers 53-man roster have only played for this team? I would think in the modern era that has to be some sort of record.
The Steelers team I covered that won Super Bowl XIV has the distinction of no player on its roster ever having played previously for another team. Free agency insures that we'll never see that happen again, but this is as close as I've seen it come. The Packers under Ted Thompson are committed to a home-grown roster.
What do you think will be the story of the 2013 Packers? What should I be looking for on Sunday as a possible precursor of the season to come?
It's a story that'll be written by the team's defense and running game. On Sunday, I'll be interested to see how the defense writes the first chapter of this story. I'm not expecting a significant contribution from the running game, yet. I think it needs more time before its character emerges in the story.
Patrick from Lakewood, IL
If the Packers win the coin toss in the SF game, how do you think Coach McCarthy will try to set the tone, with the offense or the defense taking the field first?
He likes deferring his option so he can get the double hit from scoring late in the first half and then to start the second half, so that would be my expectation. It's what I'd want to do. I'd challenge my defense right away. In my mind, this is their game. If the offseason was about addressing 579, then why wait? This isn't a shrinking-violets kind of game. You can't play that way against a Jim Harbaugh team. A "punch" in the nose is the only way you're going to earn the 49ers' respect.
Mike McCarthy is a good coach but as a lifelong fan I don't think he shows enough fire and emotion to the players when they are not playing well. What are your thoughts?
My thoughts are that he doesn't show enough fire and emotion for you to see. He shows his players' plenty of fire, behind closed doors. Sideline ranting is for the fans to see. That's a show. What did it do for Mike Singletary? Players respect instruction. Bert from Guttenburg, IA
Do you think a scholarship is compensation enough for a college athlete?
Yes, I do. I think free food, housing, tuition and books are good enough for a young man to prosper in and enjoy the four most wonderful years of his life. If his needs exceed those, then he's already "graduated" from college and needs to either play in the NFL or get a job in the sintering plant. For those young men, I think there should be a means for immediate entry to the NFL. College isn't for everybody.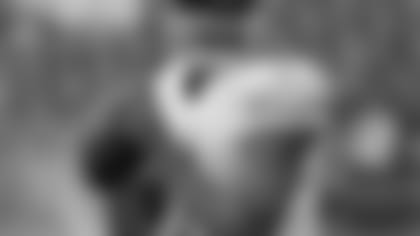 49ers QB Colin Kaepernick
Vic, can you please help me understand the difference between defending against the read option, a designed play, and simply defending against a running or mobile quarterback?
In the read option, the quarterback is a running back. He is a pre-designated runner and that role is usually accompanied by a numbers mismatch that favors the offense. That's the difference. In a four-wide, spread formation, it would be normal for the defense to cover four with no fewer than five. The offense now has a numbers mismatch, but only if the quarterback is a runner. It's the whole basis to spread-type offenses. A scrambling quarterback succeeds with improvisation. The read-option quarterback has design in his favor but, of course, he has to be able to take a hit and deliver one, too.
We are one week away from the opening of the regular season and we don't have a backup quarterback of any serious consequence. Doesn't that bother you? It scares the devil out of me.
I had expressed my wish prior to the Vince Young signing that the Packers acquire a veteran backup quarterback. The Packers have signed Seneca Wallace. He's a veteran. I'm satisfied.
Do you believe the Green Bay defense has any key advantages over the San Francisco offense?
I think the Packers defense has the coverage personnel to match up well against the 49ers receivers, which could allow the Packers to focus more defenders on stopping the run. I'll say it again: Make him be a passer.