On the first Saturday of every month, Mark will write about a topic of interest to Packers fans and the organization, and then answer five fan questions. Fans are encouraged to email Mark with their name and hometown at: **MurphyTakes5@packers.com*.*
It seems like every year we say that the bye comes at a good time (even when we've had the earliest bye in Week 4). This year, however, we really mean it! Seriously, I think the bye has been very beneficial to us this year for several reasons.
First, the nature of our team changed dramatically with the injury to Aaron Rodgers against the Vikings. We went from a team that was centered on an extremely talented, experienced quarterback to one that will have to win games differently with a young quarterback. The extra week has given our coaches additional time to put together different game plans designed around the talents of Brett Hundley. I also think having Aaron back in Green Bay will be a huge help to Brett. In addition, we suffered quite a few injuries in the first half of the season, and the extra week should allow us to be as healthy as we've been since the start of the season. It will be especially helpful if we can get all five starters on the offensive line back. Lastly, the NFL season is a grind. Having the bye in the middle of the season gives the players a good mental break as we head into the second half.
The second half of the season will certainly be challenging, but I think our team is looking forward to proving that we can overcome adversity and win despite injuries. We faced a similar situation in 2013 and were able to stay in contention. Every team in the NFL faces challenges with injuries, and the better teams have the depth and creativity to continue to play well. In the NFL, the games continue to be played and no one feels sorry for you.
Now, on to your questions….
No question, just wanted to say thank you for your statement in support of the players' protests. It is only through respectful dialogue that we will ever be able to resolve our differences and truly become a great nation for all our citizens. I am so glad that the Packers are a respectful and classy organization, and I am proud to support them.
Thanks Merle. I appreciate your support, but realize that not all of our fans would agree with you. We've received many letters regarding the national anthem issue, most of them critical of our position. This issue is a very difficult one for the NFL (and clubs), as it has divided our fans. Last month, NFL owners and a representative group of players met in New York to discuss how we could work together to bring attention to (and make a difference in) the issues of racial inequity and police treatment of African-Americans. While the specific plans will be developed in the coming weeks, we all determined that we can utilize our game as a platform to bring attention to the challenges of social injustice, advocate for positive change and engage our communities across the country in discussions that will help make meaningful progress in these areas.
Andrew from Vancouver, BC, Canada
What can you tell us about the NFL's mid- and long-term international aspirations? Are the games in London designed purely to expand the fan base, or is an actual expansion team in mind? Or an entire spinoff league and future World Cup/Bowl?
The NFL's international aspirations have been discussed here in the past, Andrew. A big motivating factor for the league is revenue generation. Roger Goodell has set a goal of generating $25 billion in annual revenue by 2025. International growth will be crucial to achieve this goal. In the short- to mid-term, I would say the goal is to continue the games in London and Mexico City (and possibly other international sites) to expand the fan base, but also to grow revenue through Game Pass (live streaming) and broadcast television. I think an expansion team or a spinoff league would be very long-term. In terms of the Packers playing in London, I think it is unlikely in 2018. Our best opportunities would be scheduled away games against the Jets or the Rams, but both teams are reluctant to give up home games against the Packers.
Hi, Mr. Murphy. I'm writing today to ask about the new Packers-Microsoft Titletown partnership announced on packers.com. I think I understand this move from Microsoft's standpoint – there is a lot of industry in the region. This is especially true of the manufacturing segment, which is very prominent in the area and is currently going through a phase where more and more new technologies are able to provide a lot of value (automation/robotics, big data and analytics, industrial internet-of-things, etc.). So it makes sense to me that Microsoft would want to have a foothold here.
What I don't understand is what the Packers hope to gain from this partnership beyond revenue generation. All of the businesses that I have seen coming into Titletown (and maybe I have missed some) are either directly related to football (like Bellin Health Sports Medicine), or capitalize on and increase the tourism that Lambeau Field itself attracts. In other words, all of the businesses I have seen should provide value to the Packers beyond simply paying rent for the facilities. This doesn't seem to me to do that, so I'm very curious. Are you able to touch on why the Packers chose this partnership? Or, is it simply a matter of filling a vacancy with a reliable business?
We're very excited about our partnership with Microsoft, Paul, and I think it can be very beneficial to the greater Green Bay community as well as the entire state. There will be three aspects to the partnership, which we are calling TitletownTech – an incubator (or accelerator) to encourage the development of new businesses, a venture capital fund and an innovation lab to help existing businesses with technology issues. Both the Packers and Microsoft have agreed to put $5 million into TitletownTech. In addition, we will spend $8 to $10 million on the building that will house TitletownTech, Titletown Development and Microsoft employees, as well as another business to be announced later. In terms of our motivation for this partnership, it was primarily community-focused. We view this as an investment in the community. I think Microsoft views this investment in a similar vein. We've said that any profits from TitletownTech will go to our Foundation or toward economic development efforts in Wisconsin. Similarly, Microsoft will direct any profits to philanthropic efforts in Wisconsin. A main reason we decided to move forward with Titletown was because research showed that Green Bay was at a big disadvantage in terms of the number of college graduates in the area. We think Titletown, and TitletownTech in particular, will help bring more college graduates to the area and convince more UW-Green Bay and St. Norbert College graduates to stay in the area. TitletownTech will indirectly benefit the Packers if the economic base in Green Bay becomes stronger, which will help ensure that the community can support a competitive NFL team well into the future.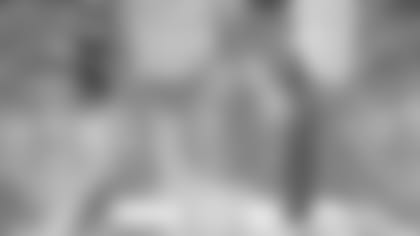 Hi Mark! I was the founder of the Greater Cincinnati Packer Backers back in the early '90s. We purchased a tile for the Hall of Fame project. When the Hall of Fame moved, our tile was removed and hasn't been put back up. Can you tell me when this will happen?
Thanks, R. Chris, for the question and also for your support of the Packers through the Hall of Fame project. I am pleased to inform you that we have new donor walls in the Hall of Fame that were installed a few months ago. While they are not the exact same tiles, we do have a representation of all the donor tiles on the walls. A picture of three of the walls is shown here. The walls are located on the first floor of the Hall of Fame behind the exploding uniform.
I know the Packers organization does a lot for the fans in Lambeau, Green Bay, and surrounding areas, but what improvements can be offered for all of us diehard, out-of-state fans to feel included in the Packer experience?
Great question, Zackery. I think Titletown generally has been a benefit to fans traveling to Green Bay. Obviously, Lodge Kohler (the first four diamond hotel in the area) has been a great addition for traveling fans. Hinterland has been busy since they opened in April with both people from the local community as well as people coming into town for games or to just see Lambeau Field. The public park and plaza areas in Titletown were really meant to be a benefit primarily to people in the local community, but I've been pleasantly surprised to see how many fans visiting from outside the area are utilizing these areas. I would say the biggest surprise of Titletown has been the popularity of the artificial surface football field. The field is busy most times of day, with people tossing around footballs (we provide the footballs), kicking field goals or younger fans playing touch football. We've had to ask people to leave the fields at 10 p.m. most nights this fall. There have been a few times when we've seen people in suits playing catch, and I'm assuming they are people here on business travel.