GREEN BAY – Pepper Burruss doesn't know the last thing he'll do before he walks out of Lambeau Field for the final time.
His official exit is coming in the next few weeks as the longtime athletic trainer retires after 42 seasons in the NFL, the last 26 in Green Bay. His on-field duties concluded with the Packers' recent minicamp, and he'll finish cleaning out his office – one adorned with so many photos and mementos it's been a one-stop NFL museum in its own right over the years – sometime before the players return for training camp.
He's done a lot of "lasts" over the past year. His last road trip, his last game, his last scouting combine, his last tape job on an ankle, but he's not sure what will be the last of the lasts. He knows he doesn't want anything ceremonial, and he's guessing that the final image of an accomplished career will be something simple yet special.
"Every time I walk out of the building now, I walk across the locker room," Burruss said. "One of the memories will be the fact that I walked across the locker room instead of through a glass or revolving door."
Publicly, that locker room, adjoining training room, and the sidelines were his sanctuary for all 42 years – 16 as assistant athletic trainer for the New York Jets, 22 as head athletic trainer for the Packers, and the final four as Green Bay's director of sports medicine administration. His service to his teams, the league and his profession has certainly gone beyond that and been duly recognized.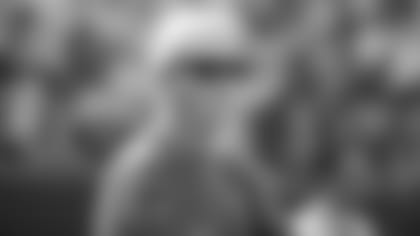 He was named the NFL Physicians Society's Outstanding NFL Athletic Trainer in 2012. A year earlier, his peers honored the Packers with the NFL Athletic Training Staff of the Year Award, which he also won with the Jets in 1985. He spent most of the past decade representing the Professional Football Athletic Trainers Society (PFATS) on the NFL's head, neck and spine medical committee, and he's served two terms on the PFATS executive committee.
But as Burruss, 65, reflected on his career in a sit-down interview with packers.com, he never mentioned any of that. An engaging storyteller with an impressive recall for detail, Burruss instead explained how the origin of his career and the fateful interventions along the way have given him a treasured life that will be difficult to walk away from even though he knows it's time.
The exact moment he became truly interested in his line of work is hard to pinpoint, but the sequence of events and web of connections that followed have convinced Burruss he was destined to find the path he's followed.
It started as a seventh-grade basketball team manager, when a self-proclaimed restless, non-athlete took it upon himself to fix up a depleted first aid kit and then take a first aid course at the local firehouse in Wappingers Falls, N.Y. A few years later, the high school basketball coach handed Burruss, by then the manager of several Ketcham High squads, a brochure for a $75 summer camp – for athletic trainers, just a couple hours away in Mountainhome, Pa.
Not long after that, Ketcham's lone Division I football player, Bob Rush, suggested he meet his football trainer at Boston College, Bob Reese. He urged Burruss to go to his alma mater, Purdue, where he could work as a student trainer under a legend in the field, the late William "Pinky" Newell.
Even though Newell wrote Burruss a note discouraging him from paying the out-of-state tuition because he couldn't guarantee him a position in the training room, Burruss showed up at Purdue anyway. The day he walked on campus, Newell said, "Get him a shirt. Put him to work."
After Purdue came physical therapy school at Northwestern, and soon enough Burruss was looking for a full-time job. While completing an internship at Lake Forest Hospital north of Chicago and with work at a PT clinic in the Purdue area all but assured, he got a call out of the blue from a student trainer with the Jets he knew from Purdue who said his boss wanted to talk to him.
That boss was none other than Reese, the Purdue alum who had gone from being the youngest Division I NCAA football trainer at Boston College to assistant trainer for the Buffalo Bills to the head job with the Jets, and he needed a full-time assistant with training camp just around the corner. Reese had of course called Newell asking for a recommendation.
So Burruss joined his home-state Jets in the fall of 1977 and was in line to eventually take over for Reese when, in 1990, the Jets hired a new personnel director named Ron Wolf, who quickly took a liking to Burruss. By the fall of '91, Wolf was taking over the football operation as the Packers' general manager, and the following year he called Burruss to gauge his interest in stepping in for the soon-to-retire Dominic Gentile as the head athletic trainer in Green Bay.
Unbeknownst to him, Burruss' wife, Nancy, a Chicago native who had tired of big-city life, was thrilled about the opportunity to move to Green Bay but said nothing to her husband to make sure the decision would be his. After some negotiation with Wolf, Burruss' first day wound up being the morning after the 1992 season ended to conduct exit physicals on the players, who had just missed the playoffs due to a loss in Minnesota to conclude the Packers' first year with coach Mike Holmgren and quarterback Brett Favre.
"And the rest is kind of history," Burruss said. "I was a handshake away from taking a physical therapy job, and my wife didn't say anything, and on and on, so depending on where you are spiritually, if you don't know that God had a hand in this …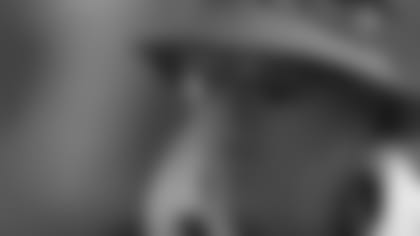 "People ask how I got here, and I tell them I prayed to the right God and got the right answer, or I went to the right school and got the right education, or I was in the right place knowing the right people at the right time. You can call it charmed, call it blessed, call it whatever you want, but I've had two jobs in the NFL for 42 years, never applied for either one, and still don't have a resume. People say that's nuts. Yes, it is."
Twenty-six years later, Burruss and his wife have no plans to leave Green Bay. Many moons ago while with the Jets, he did have one chance, and a potentially lucrative one, to leave the nonstop, seven-day-a-week schedule of NFL work for a physical therapy practice in New York he had helped open as an initial investor and provider. But he never seriously considered it and has no regrets.
"The fact of the matter is I didn't love it," he said. "I loved working with elite athletes. It gets in your blood. There's an ego to it. There's an identity to it."
The identity of the Packers' athletic training staff has been tied to Burruss through all the Favre and Aaron Rodgers years, to this point, and he couldn't be prouder of the various assistants and interns on his watch who have gone on to bigger and better things.
That includes the Packers' current head athletic trainer, Bryan Engel, whose career with the Packers started as an intern back in 1997, transitioned to assistant in '99 and rose to the head job four years ago as Burruss moved into his current administrative role.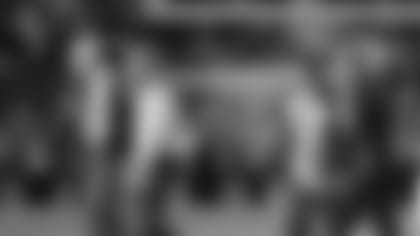 To say Engel appreciates Burruss' guidance over the last two decades in general and the last few years in particular would be a glaring understatement.
"The opportunity to teach I think has never been far from him," Engel said. "To learn from his experiences and for him to freely offer those, and for him to give me a piece of himself in terms of that experience and that knowledge is something I'm forever grateful for."
Burruss' impact on the department was felt early, as he modernized the Packers' medical operation upon arrival. The way he put it, "the only computer in the training room was on a piece of exercise equipment" when he showed up, and Wolf gave him the authority to do what was needed in terms of the physician staff, electronic injury records, supply systems, and the like.
"I knew when I walked into the training room in 1992 that I could help," he said. "If I walked into a fully oiled, magnificently running machine that was cutting edge, I would have said I don't know what I can do here. But the Packers had come off a pretty meager 25 years, budgetary considerations were always what they were. Whatever the words, whether they were stuck in the mud or not, I was able to come in and take a '70s operation immediately into the '90s.
"I don't know how you describe the legacy, but the legacy was not to take it to the next level, just get it up to speed, and now as I'm leaving I'm watching these young guys walking into a new GM and a new coach like I did and already putting their fingerprint on what's going on in this room."
That fingerprint will always have traces of Burruss' quest to stay a step ahead and keep the future in mind, whether that involved the Lambeau Field training room's renovations and changes over the years, or bigger-picture medical advances and league initiatives involving player care and safety.
"The forward thinking, and never being satisfied with the status quo – that thought process and that kind of edict he's engrained in this department," Engel said. "He's always looking for a better way, and he's always trying to head off problems before they could even be problems, even if that meant they were five years down the road.
"It's not just Green Bay he's left a stamp on. I think the league he's left a stamp on as well."
The memories are endless, from the dramatic, intense and highly visible to the simple, light-hearted and never really seen.
He was part of the Jets' medical team that took care of Dennis Byrd following a horrific on-field collision, and he still remembers Byrd saying, "Peppy, I can't move my legs. I've broken my neck." Miraculously, Byrd eventually walked again.
Burruss also had Packers receivers coach Gil Haskell at his feet on the sidelines in Dallas at the '95 NFC title game after Haskell's head slammed the turf upon getting plowed into by a couple of players. Haskell remained unresponsive for several minutes.
"I've got a pulse, I've got this, I've got breathing, that's what we were talking about," Burruss said of the immediate conversation with the doctors. Haskell was in intensive care for three days with a skull fracture and was discharged from the hospital after 11 days total, and he went on to coach 13 more years in the NFL.
"When craziness happens, the stadium shrinks," Burruss said.
Then there were the friendly quips with Favre during timeouts, like reminding the ultimate risk-taker which color jersey the Packers were wearing that day. And the ritual two-finger handshake with Rodgers right after he'd photobomb the pregame captains' picture.
It's all added up to 883 NFL games, counting preseason, regular season, playoffs and Pro Bowls, 567 of them with the Packers, including 38 postseason contests. He's worked with 56 different Pro Bowl players in his career, 45 of them in Green Bay.
Whether he's an amateur historian or a pack rat depends on perspective, but he still has the brochure from that athletic training summer camp and the letter Newell wrote him advising against coming to Purdue. His Jets field pass from Nov. 29, 1992, still hangs prominently from an autographed picture of Byrd in his office. There isn't room to describe everything he kept from his two Super Bowl victories with the Packers, and the list of personal artifacts goes on and on.
He likes referring to the arc of his story as the alpha and the omega, going from the world's largest sports market to the smallest, and he wouldn't trade it for anything.
"No, not in a million years," he said. "It's just been a crazy run, and in no way, shape or form is it going to be easy to walk away from. No way.
"Is it time? Yes. Do you want to go? Yeah, no. I don't know. But it's been a helluva run, c'mon."