Vic, a while back I asked if and when they might be coming out with a new app and you said it would be sometime in July. Sure enough, I see the update for the new app. Who said you didn't tell the truth? It seems to be a whole lot faster and more organized than the older one. Plus, I like that you have your own tab under the media section. Nice work.
You're obviously a man who knows a nice app when you see one.
Vic, how will you manage to attend all the morning practices and get "Ask Vic" posted by 11 a.m. CT?
Thanks for noticing. Training camp days begin very early.
Should the Packers be worried about Mason Crosby or were his problems last year all in his head?
At his press conference prior to his Packers Hall of Fame induction speech on Saturday night, Chris Jacke said Crosby's problems last year were all in his head. Jacke said he didn't like to watch tape of himself when he kicked for the Packers because he believes too much analysis can cause a kicker to overthink. 'He was thinking himself into a miss," Jacke said.
Vic, I love your column and don't want to nitpick but bloodlines making Clay Matthews one of the most instinctive players you've covered? Sure, strength, stamina and size, but are you inferring football instincts are hereditary?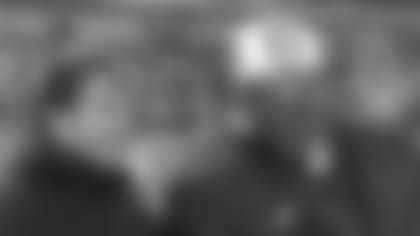 Yes, I am. I'm a big believer in bloodlines. The majority of players I've covered have come from families in which their parents and usually their brothers and sisters were or are athletes. Matthews has an uncle in the Hall of Fame and his father is one of the greatest defensive players in Cleveland Browns history. It doesn't always happen that great athletes produce great athletes, but I'm seeing more of a bloodlines connection in sports all the time.
Kenton from Rochester, MN
Vic, I agree with you that the good teams basically pick better players than the weaker teams, but don't you think the better teams also develop their talented players better and know how to better use them?
I would certainly agree that the better teams develop their players better than the weak teams do. A big reason is that the better teams have greater patience for the player-development process. Weaker teams are desperate to stop being weak, so they push panic buttons in personnel, cutting and replacing players if they're not immediately successful. As far as knowing how to use players, all of the coaches at this level are smart enough to know how to utilize talent. I don't think that's the issue. Patience and commitment are the issues. Good teams are committed to their process for identifying talent, and practice patience in remaining committed to the development of the talent they've identified.
Vic, you always say it's a game for young men. I was looking at a photo of the 1962 World-Champion Packers and wondered if those guys were older as players than as opposed to the players of today. Did the career of Starr start later or was he a champ at an early age?
Bart Starr and Aaron Rodgers each won their first league title in their sixth seasons in the league. Rodgers had just turned 27; Starr was about to turn 27 when he won his first title.
Vic, why did the Packers waive Desmond Bishop prior to training camp? It seems as if they would at least see how he handled camp and his injury before releasing him. Your thoughts?
They had made a decision. Why wait? What would that accomplish? It wouldn't have been good for the team or for Bishop. The Packers like their young talent at inside linebacker. Mike McCarthy went so far as to call the position the deepest it's been during his time as the team's coach. The decision had been made to move on with that young talent. Fans get attached to "favorite" players. I understand it. What the fans must understand is that the men who call the shots in personnel can't ever allow attachments to compromise their decision-making. I've seen it happen a few times and the results were predictable.  Back in 1979, Chuck Noll had a rookie named Dwaine Board. He was tearing up camp and it was obvious he was soon to become a better player than Dwight White, who was nearing the end of his career. But how does a coach cut a guy who came out of a hospital bed for him on the morning of the coach's first Super Bowl win? Word was sent to the 49ers, who were at the top of the waiver claim order and in the other conference, that Board was worthy of claim. He went on to have an outstanding career with the 49ers; White retired after the 1980 season. It's a young man's game and good teams stay young.
Mike from Pickerington, OH
I get what you're saying about maybe winning a game without "The Man" but not winning a championship without him. So, how do you explain Phil Simms and Jeff Hostetler? Simms was obviously "The Man," but no way that Hostetler was, yet, the Giants won the Super Bowl without Simms.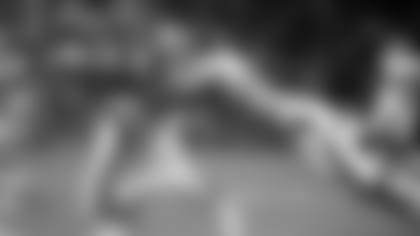 Hostetler was a premier backup. He was about as close to being "The Man" as a backup can be. He's a two-time Super Bowl champion who went on to some good years with the Raiders and threw for over 16,000 yards in his career. When Hostetler replaced Simms late in the season, on a team that was about running the ball and playing defense, a lot of "experts" predicted the Giants wouldn't miss a beat, and they were right. They were mostly right because Ottis Anderson helped the Giants dominate time of possession by controlling the ball for 40 minutes and 33 seconds against the Bills' high-powered, no-huddle offense. You could play that way in those days. You could win without "The Man" if you had a running game that could dominate time of possession, especially if you had a guy on defense named Lawrence Taylor. The Ravens won without "The Man" in 2000. The Bucs won without "The Man" a few years later. Those days are over.
I saw on the NFC North blog on ESPN that DuJuan Harris is No. 1 on the depth chart. Did we jump to conclusions about Lacy and Franklin?
You're attaching too much importance to a preseason depth chart. I didn't even know there was one. If there is such a thing as a preseason depth chart, then you need to know how to read it. For example, I think you can count on Aaron Rodgers' name being at the top of the depth chart at the quarterback position when the season begins. There are a few such names you can count on being No. 1 at their positions when the season begins, provided they're healthy: Bryan Bulaga at left tackle, Josh Sitton at left guard, James Jones, Jordy Nelson and Randall Cobb as the team's top three wide receivers, and Jermichael Finley at tight end on offense. Running back is a position I expect to be decided in training camp, and I think the other three offensive line positions are open to competition. On defense, I think the two defensive end positions are open to competition, as are the inside linebacker spots and one safety position.
How long do we give the flip-flopped offensive line before we are allowed to panic? I've never seen this done before. Should they be ready by opening day? Four games in? Could you see any scenario where they flip back this year or are they all in?
It sounds as though you've already made up your mind, so why wait? Starting panicking.
Vic, all this stadium size stuff got me thinking. Could we hit a time when teams try to make semi-permanent seating for the purpose of having more seats open for high-profile games but then being able to reduce the stadium size for the regular games. For example, I could see it being profitable for the Cowboys to be able to expand their seating when the Giants come to town or during playoff games, but then shrink it back down to normal. That way teams could capitalize on the huge demand for tickets for high-profile games, but still try to avoid oversaturating the market when it comes to normal games and also avoid a TV blackout issue.
The league had previously been staunchly opposed to what you're suggesting. Once a team declared its stadium's capacity, it had to remain at that capacity for the whole season. The league didn't want teams playing with the TV blackout rule. I sense there's been some relaxing of that position, and I think it's largely because the league has relaxed the blackout policy without making any such proclamations. The Jaguars had a game last season for which the league allowed some of the covers to be taken off seats so the stadium's capacity could be expanded to accommodate a greater-than-usual demand.
Tyler from Menomonee Falls, WI
You had mentioned Carlton Haselrig recently. I forgot what a dominating player he was. I got curious about what had happened to him and did some research. I found out about his ordeal involving trying to get to Green Bay for the game in September of 1992 that the Packers won. Do you think the three points the Steelers managed had something to do with him breaking the windshield with his head and the steering wheel with his chest?
I forgot all about that. The Packers won that day in what was Brett Favre's first-ever start, largely because Sterling Sharpe gave Rod Woodson the worst day of his pro career. You brought back memories. Here's what I found in SI Vault: "On Sept. 26, 1992, Haselrig totaled his car while driving to the Pittsburgh Airport, where the Steeler charter was waiting to take the team to Green Bay for a game with the Packers. Fearing that he would be late for the flight, Haselrig had sped the wrong way down a one-way street and had collided head-on with another car. Haselrig's head smashed through the windshield, and his chest broke the steering wheel. After a large gash in his forehead was stitched up, Haselrig caught a commercial flight to Chicago, then passed out at the airport there and missed his connection. He paid $500 for a 200-mile cab ride to Green Bay, arrived after 4 a.m. on Sunday morning and started that afternoon against the Packers. "I was seeing two of everything," he told SI several months later."
Jerry from Wilmington, NC
Vic, are you getting nervous about the upcoming "Ask Vic Day"?
It's tomorrow and I can't wait. I look forward to this day every year because it's the last day of fun before the real "fun" begins.
"The strong franchises have a knack for finding the right guys; the weak teams keep passing on them." And the strongest franchises know when these formerly "right guys" are no longer worth the asking price and wind up passing them on to the weak teams.
My work here is complete.