The Packers' Bob Brown, in an undated photo.

My father used to tell me a story about Vince Lombardi's hiring. He said when Lombardi flew into Green Bay, at some point in the interview, the Packers told him they had other people to interview. He said Lombardi said, "I didn't fly up here for an interview. I came to take the job." Any truth to that?
There's nobody to ask anymore. Those who were directly involved in the hiring process are all dead. Also, there was very little coverage of the search in the Green Bay and Milwaukee newspapers. For example, there was little or no speculation about Lombardi being a candidate until he was hired.
There also were simultaneous developments taking place at West Point, in Iowa City and elsewhere that I want to continue to research. But here's a timeline I've reconstructed based on what I've learned to this point.
When he was hired by the Packers, Lombardi told The New York Times they had first approached him at the NFL draft meeting in Philadelphia, which ran from Jan. 21-23, 1959. He also told the Times he traveled to Green Bay and settled on a contract on Jan. 26.
By then, Iowa coach Forest Evashevski had turned down the job. At least that was what he told me in a 2003 interview and what Sid Hartman reported in the Minneapolis Morning Tribune back in 1959. Additionally, Jerry Burns, one of Evashevski's assistants at Iowa and later an assistant with the Packers and head coach of the Vikings, told me that he and another assistant accompanied Evashevski to Green Bay for his interview.
Hartman reported back then that Evashevski visited Green Bay before attending a banquet in Minneapolis on Jan. 19 and declined the Packers' offer on Jan. 23.
Meanwhile, Army also was looking for a head coach to replace Red Blaik, Lombardi's mentor. In his book, "When Pride Still Mattered," David Maraniss left the impression Lombardi was more interested in becoming coach at Army than taking over the Packers. If so, it would be important to know when Lombardi learned he wasn't getting the Army job. Maraniss said it was the evening of Jan. 25, yet Army didn't announce its choice of Dale Hall until Jan. 31.
All of that makes me wonder if Lombardi would have been that blunt if he knew he wasn't the Packers' first choice and especially if they weren't his first choice.
The Packers announced Lombardi's hiring on Jan. 28, but not before there was another glitch to overcome. Based on our corporate minutes and press reports at the time, the Packers were forced to call a special board of directors meeting that day before announcing they had hired Lombardi. The board was invested with the authority to hire and fire the coach, but relinquished it to the executive committee during its meeting. Why? The minutes suggest it was because Lombardi insisted the smaller executive committee hire him rather than a 45-man board of directors. Lombardi was in New York at the time – he didn't return to Green Bay until Feb. 2 for his introductory press conference – but apparently he wasn't bashful about making that demand.
To be honest, I've never heard your story before and so my first reaction was to simply dismiss it. But you've piqued my curiosity and now I have a question for you. Did your dad have any special insight or was that something he heard secondhand?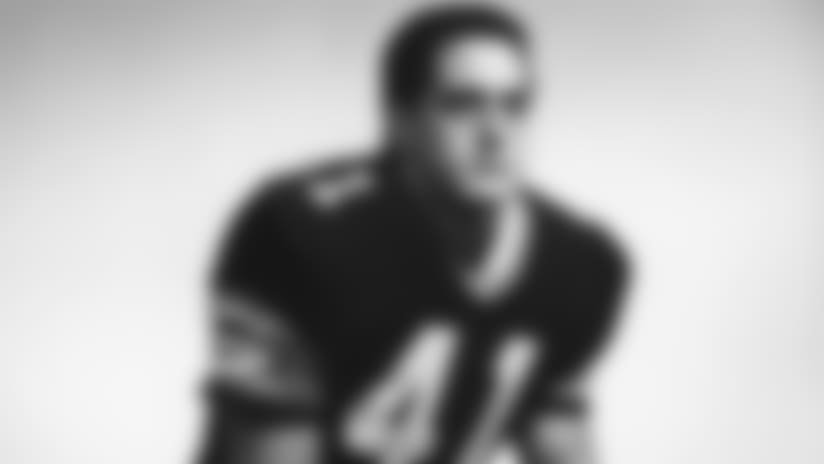 Tom Flynn, posing in an undated photo.
My question involves Tom Flynn. He was a standout for a brief time in the Packers' secondary in the 1980s, winning some rookie of the year honors. Then he was cut. Can you tell me what happened?
Flynn certainly was an enigma. As a rookie in 1984, Forrest Gregg's first season as coach, Flynn started 15 games at free safety, intercepted nine passes and was named Pro Football Weekly's Defensive Rookie of the Year. Two years later, he started the first six games, was benched for the seventh and then cut by Gregg the following week.
What went wrong? Let's go back to the beginning. As a fifth-round draft pick, Flynn had his flaws, starting with his 4.7 time in the 40. But, right from his first minicamp, he picked up the system quickly and showed a knack for being in the right place at the right time. Then in 1985, Flynn started 15 games again, but wasn't the same player. His tackling, which left something to be desired the year before, got worse. The Packers also played more man-to-man defense and Flynn wasn't cut out for it because of his lack of speed. He was a better zone defender. Above all, Flynn stopped making plays. He had one interception that season.
In 1986, he crash-landed. By now, Flynn bore the label of being "soft" and yet was playing for a coach who prided himself on fielding physical teams. The last straw came in the sixth game against Detroit when Flynn missed a tackle on a 41-yard touchdown run and was benched for Ken Stills. The Packers lost 21-14 and nine days later Flynn was waived.
He was on the street for seven weeks before the New York Giants signed him as a free agent. Flynn played for the Giants through 1988 but never intercepted another pass and was cut in training camp in 1989.
You might remember, however, he got some payback against the Packers. He blocked a Bill Renner punt in the final game of the 1986 season and returned it 36 yards for a touchdown as the Giants crushed the Packers, 55-24. Flynn also won a Super Bowl ring that year.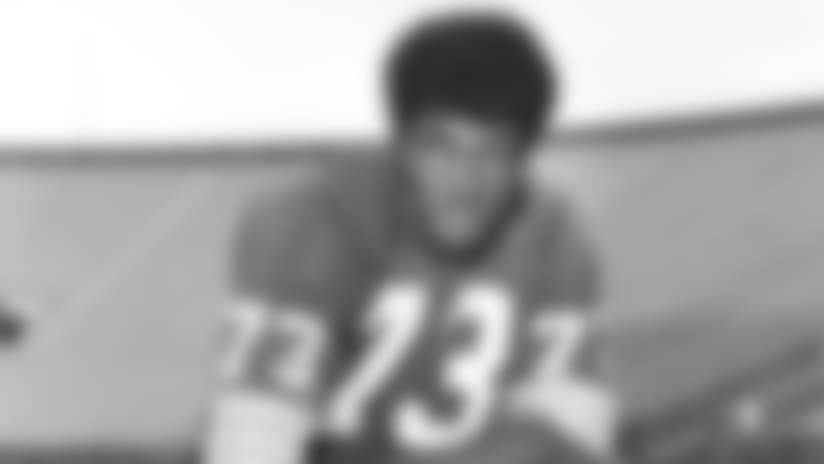 Vernon Vanoy posing for a headshot, 1972.
The Packers once had a huge player by the name of Vernon Vanoy. I recall him jumping offside on two straight plays and was never to be heard from again. Is my memory accurate?
Unless there were two such incidents, they weren't offside penalties. They were both 15-yarders. But, yes, you're right and I'm more than impressed with your recall.
Vanoy was a 6-8, 275-pound defensive lineman who had played both football and basketball at the University of Kansas. The Packers claimed him on waivers from the Giants halfway through the preseason and he played in 13 games in 1972, the only time the Packers won their division between the Lombardi and Ron Wolf eras.
Vanoy's one claim to fame was that he had the best game of his 20-game NFL career in his first start thanks to Bob Brown. Filling in for an injured Mike McCoy in the third game of the season, Vanoy registered two sacks, got partial credit for a third and almost got a fourth as the Packers upset Dallas, 16-13. On all four plays, Vanoy ran a tackle twist, looping around Brown, who despite being double-teamed caved in both the left guard and center and also got a piece of the right guard on at least one or two of the plays.
Brown isn't in the Packers Hall of Fame probably because of weight and other issues, but he might have been the most gifted defensive tackle in team history except for maybe Pro Football Hall of Famer Henry Jordan. But Brown is another story for a different time.
Back to Vanoy. His two penalties occurred on back-to-back plays in the second quarter against the Houston Oilers on Nov. 19, 1972. They were both personal foul penalties for whacking an opponent on the helmet.
To be honest, your memory is better than mine. I didn't remember the back-to-back penalties. But I do remember another Vanoy story that also lives in infamy. Back then, the players held an annual King Ugly Contest and Vanoy was a winner the only time he was a contestant.
Following the season, the Packers traded Vanoy and a draft pick to Oakland for defensive lineman Carleton Oats. Vanoy never played for the Raiders, and you're right, he was never really heard from again. He played one game for the Oilers in 1973 and then signed with Jacksonville of the World Football League in 1974, but I don't know how much he played there.
Daniel from New Milford, CT
Who was the Packers' PA announcer before Gary Knafelc?
Daniel, you were one of several to ask and also one of the first, more than a year-and-a-half ago. Thanks for your patience. Joe from Eau Claire, Wis., and Patrick from Grayslake, Ill., asked the identical question. Doug from Eugene, Ore., and Paul from Decorah, Ia., relatives of Jim Coffeen, also asked, but in a different vein. First, I apologize for not answering sooner, but I wasn't absolutely certain I could give you a correct answer. Even now, I can't verify my information. All I can do is trust what others tell me and what little I've found in old newspapers and elsewhere.
Knafelc, the former Packers end, was the PA announcer from 1964 to 2004. He thinks he replaced Clair Stone. Harry Maier, who has been on the Packers' press box stats crew since 1958, tells me he is certain Knafelc replaced Stone. Stone also would be my guess based on what I've found in my research.
Stone, a native of Stanley, Wis., was a popular Green Bay radio and television voice, best known for his work as lead announcer at WJPG. He died in 1979.
As a footnote, I believe Stone might have delivered the most memorable announcement ever, or at least the most bizarre, at what was then Green Bay City Stadium and is now Lambeau Field.
Moments after the opening kickoff of the 1958 Packers-Bears game, Stone, in his clear, deep voice, informed a fan from nearby Seymour what nobody attending a football game would ever want to hear. "Norm Buckman," Stone announced, "you are asked to go home immediately. Your house is on fire."
Bill Jartz is the current PA announcer and I believe he is only the fifth in Packers history.
The first was Coffeen, who started six games at quarterback in 1919 as a member of the original Packers. Coffeen's obituary in the Green Bay Press-Gazette said he started as the PA announcer in 1923 at Bellevue Park and held the position through 1953. I question the start date. Before the start of the 1929 season, the Press-Gazette reported there would be a new feature at the Packers' home games that season: A PA system with eight loudspeakers. Whatever the case, 1923 or 1929, Coffeen performed the duties for at least a quarter-century.
Tom White, owner of a Green Bay clothing store and the former PA announcer for the minor league Green Bay Bluejays baseball team, was named to replace Coffeen. Two years later, the Press-Gazette identified White as the Packers' field announcer in 1954 and '55. The paper also said he was the field announcer for the Packers-Bears game in 1956. But here's where things get fuzzy for me. White was injured in a car accident and hospitalized three weeks before the season opener in 1954. He sold his business in 1955 because of ill health. And when he died on Dec. 19, 1957, his obituary said he had been in poor health for several years and had been forced to give up his position as the Packers' field announcer "when he became ill."
I know Stone filled in for White when the Packers played the Chicago Cardinals on Nov. 13, 1955. But I haven't been able to determine when Stone took over permanently or if he substituted for White on more than one occasion.
Any readers have any additional information? If so, please email. I assume Stone was the announcer in 1957, the first year of the new stadium, but does anyone have proof of that?

Why does the Packers' all-time roster only go back to 1921, not 1919?
Good question. The all-time roster in our media guide lists only players who appeared in a National Football League game. I think that's how it should be. For example, in 1921, the Packers played four games before their league debut against Minneapolis and then a game against Racine at the end of the season for the so-called state championship. At the time, nobody thought of those as preseason games or exhibitions, they were viewed much the same way as the Packers' six league games that year. So there needs to be some guidelines and consistency or we could end up listing everyone who ever played in an exhibition game for the Packers.
That said, the players who played in 1919 and 1920 fall into a different category. They were pioneers, the players who started the Packers as an independent, semipro team. So I agree. I think we should consider listing the 1919 and '20 players to preserve their memory, but separately from the all-time roster.
Don Majkowski poses for his rookie headshot, 1987.
Your article dated Sept. 24, 2015, said Don Majkowski was given No. 5. Was he initially given the number? I only remember him wearing No. 7.
As a rookie in 1987, Majkowski wore No. 5. He requested No. 7 following the season out of respect for Paul Hornung. "There haven't been many (Packers) numbers retired, and I think he kind of could be one whose number should be retired," Majkowski said in March 1988. Keep in mind in 1987, there was no official record of which Packers' numbers had been retired. The numbers didn't adorn the façade in Lambeau and they weren't even listed in the media guide.
Dick from Ponte Vedra Beach, FL
Kudos on your phenomenal history column, but you wrote on May 19, 2016, that during the one-platoon era of college football, players had to play both offense and defense, and there was no way to circumvent the rules. There actually was a rule that allowed teams to substitute one player and I remember Iowa and Minnesota sending their quarterback to the sidelines when they were on defense, but I have no idea if that applied to Willie Wood.
Thanks for pointing that out. I had checked before I wrote the column and Wood, Herb Adderley and Bob Jeter all played both offense and defense. But I also should have qualified my answer. My error. The rules within the rule were relaxed the longer the one-platoon concept (1953-64) was in force and in 1960, a new rule allowed one player on each team to go into the game at any time without a substitution being charged. I think it was called the "wild card" rule. And, as you noted, I think a number of teams used it to substitute for their quarterback on defense. But I don't think all teams did.