GREEN BAY – Kenny Clark didn't play a whole lot of snaps against the Bears, but he sure made them count.
Ty Montgomery was all over the field vs. Chicago, but some things he did still went unnoticed.
Those two young Packers on each side of the ball are the focus of this week's "What You Might've Missed," with descriptions and video GIFs.
Play No. 1: First-and-10 from the Chicago 47, first quarter, 7:31 left.
Result: RB Jordan Howard (24) stopped for no gain.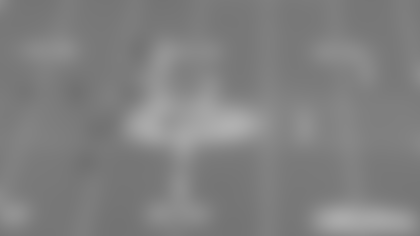 This was rookie-on-rookie, the Packers' first-rounder Clark (97) from UCLA against Bears second-rounder C Cody Whitehair (65) from Kansas State. Clark not only stands Whitehair up at the snap, but he blasts him a full 4 yards into the offensive backfield as he joins teammates Mike Pennel (64) and Clay Matthews (52) in bringing down Howard at the line of scrimmage.
---
Play No. 2: Second-and-1 from the Green Bay 30, second quarter, 4:09 left.
Result: Howard picks up 3.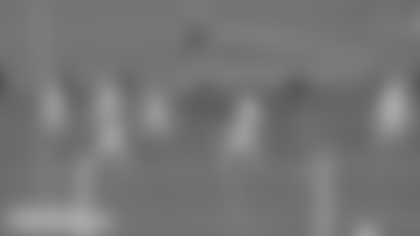 Clark shows his athleticism in pursuit here, as the Bears let him go at the snap and he chases down Howard, who picks up the first down but could have gained considerably more if not for Clark.
---
Play No. 3: First-and-10 from the Chicago 25, fourth quarter, 14:55 left.
Result: Pennel bats down QB Matt Barkley's pass at the line of scrimmage.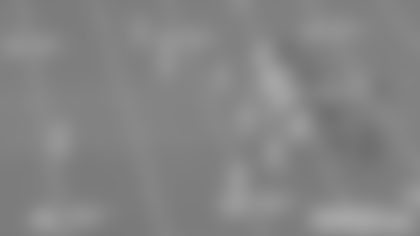 This time Clark is against Bears LG Eric Kush (64), the replacement for an injured Josh Sitton, and Clark doesn't make the play but he sets up a teammate to. Clark's impressive bull rush doesn't get to Barkley, but he gets far enough into the backfield that Pennel is able to loop around and jump up to swat down Barkley's pass.
---
Now, regarding Montgomery, his 19 touches for 126 yards from scrimmage (nine carries, 60 yards rushing; 10 catches, 66 yards receiving) were evident to all, and the second-year weapon from Stanford looks to be a valuable, evolving part of the Packers' offense from here on out.
Here are a couple of things you might not have seen.
Play No. 4: First-and-10 at the Green Bay 15, third quarter, 14:25 left.
Result: Montgomery up the middle for a 30-yard gain.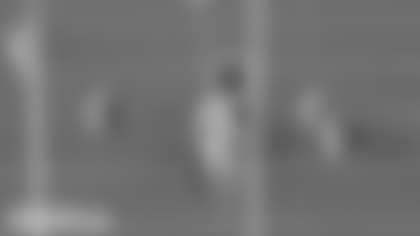 This might be making a mountain out of a molehill, but Montgomery's patience and footwork here are impressive. The play is paused at the point he takes the draw handoff from QB Aaron Rodgers, and he could go one of two ways.
Keep an eye on Montgomery's right foot. He doesn't just take off right away as soon as he gets the ball. He's patient enough to let the best hole develop, and by sticking his right foot in the ground, he gives himself a burst to the left and maybe, just maybe, slowed up the reaction of Bears LB Danny Trevathan (59) enough for the block of LG Lane Taylor (65) to be that much more effective.
---
Play No. 5: First-and-goal from the Chicago 4, fourth quarter, 15:00 left.
Result: Davante Adams catches his second TD pass of the game.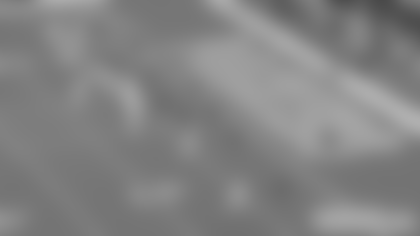 This is a simple coverage bust, but it illustrates how much the Bears were paying attention to Montgomery. As he runs a quick out toward the pylon, both Chicago DBs Tracy Porter (21) and Harold Jones-Quartey (29) go with Montgomery, leaving Adams wide open on the slant for the easy score. Judging by the veteran Porter's reaction, the two DBs were probably supposed to switch when the receivers crossed, but Jones-Quartey was determined not to get beat by Montgomery, who had been his assignment much of the night.