Tyler from Fond du Lac, WI
Vic, did you have a chance to watch the "League of Denial" documentary? In large part, with the exception of some of the amateur athlete case studies, the film did not shock me with any intriguing new information that I hadn't at least heard in some form or another. Despite the prior knowledge, it still left me bothered and uncomfortable. I'm curious as to what your reaction was. Help me feel better about this.
I covered Mike Webster, Terry Long and Justin Strzelczyk, so I was familiar with those situations and the documentary didn't surprise me with new information. What the documentary did was to put all of the information into an easy-to-understand story that explains why the NFL is pursuing the course it is. That was my reaction to the documentary, that the culture of the game must change. I don't like it when the officials and the league overreact to hits that I find tame, as compared to what I grew up watching and covering, but it has to be that way. I am the oldest of the old school, but I know the game must change. That's not the issue. The issue is: Can I change?
Think the Broncos cover vs. the Jags (-28)?
I think they'll try to run the score up, not because they want to embarrass the Jaguars, but because Peyton Manning is after that touchdown-passes record Tom Brady took from him. If Manning can throw 10 touchdown passes on Sunday, he will, and that bothers me because that's not my kind of football and it's not what I respect. Stats mean very little to me unless they support the season-ending result. I covered the game that previously had the highest point spread: 1976 Bucs at Pittsburgh. The Steelers won, 42-0. Here's Terry Bradshaw's stat line from that game: six of eight, 79 yards, two touchdowns. That's how a great team conducts itself against inferior competition.
Hansen from Whitewater, WI
On Monday, you answered questions from three different people from the United Kingdom, and another from Poland. What does that tell you about Packers nation?
Vic, did you laugh or cry at the unveiling of the new Pro Bowl uniforms? It's like they're trying to actually turn the players into copies of Fox's weird robot that comes on before and after commercials.
It's part of the fashion movement in the design of football uniforms. It's part of the game's move into football as entertainment. There's a fine line that divides sports from entertainment. In sports, the game is the focus. In entertainment, the focus is on pleasure.
I just finished reading "Slow Getting Up," a book by former Broncos tight end Nate Jackson. After six years in the NFL, his career was ended by chronic hamstring problems. It's not the best literary effort, but the descriptions and frequency of his injuries are enlightening. Definitely emphasizes that all NFL players play through pain of some type.
You read a bad book about hamstring injuries? Try some Steinbeck. My personal favorite is, "The Moon Is Down."
Vic, you mentioned that it was not winsome when fans cheered upon hearing Johnson was inactive. I used to feel bad upon hearing this kind of news, but now I don't. Injuries are part of the game. It has happened to Green Bay so much these past five years. Look at Jennings, Woodson and Matthews last year. After the 2010 Super Bowl season, I don't feel bad for other teams. Green Bay has faced adversity and they've been able to overcome it, so the opposing team should be able to do the same.
Ron from Broken Arrow, OK
Texas in the Big Ten? Please! Texas rules the Big 12. They will not go to a league where they will be just another team. Michigan and Ohio State rule the Big 12. I'm sure they have no interest in having Texas join their elite club. Besides, if Texas joins, Nebraska will leave because they left the Big 12 because of their hate of Texas ruling the league. You have told some whoppers before but, man, this one had me falling out of my chair as I read your comment.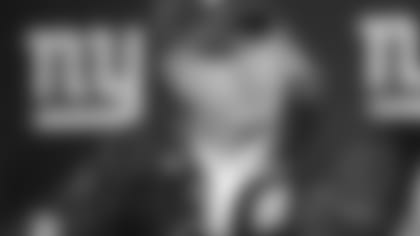 Giants coach Tom Coughlin
Paul from Farnborough, UK
Vic, do you think the Giants game will be easy pickings if they continue on this downward spiral, or will it make them more dangerous? Can you explain their dramatic fall from grace?
I haven't studied the Giants and I don't know why this has happened to them. What I can tell you is that Tom Coughlin is the most bulldog-like coach I have ever covered and he is at his best when times are at their worst. He will not let up on that team. By the time the Packers travel to New York, I would expect the Giants to be playing as you would expect a Giants team to play.
Martin from Tisovec, Slovakia
Vic, you called it. Today's NFL really is about entertainment. Look at the news: three games in London next season, the possibility of two more playoff games in 2015. What's next?
I didn't call it. Everybody saw it coming. The NFL has been moving deeper into the entertainment industry for a long time, and now it's shifted into high gear. It's something they have to do as a result of the changing face of the game. The charm of football had always been its courtship with danger. It's always been a violent sport, but now that's changing and any business knows it can't take something out of its product and maintain market share without putting something else in. The NFL, and college football, too, is giving us a new kind of football. As they take violence out of the game, they put a higher degree of entertainment into it. This website is an effort to increase entertainment. Look at the game-day experience: fire and smoke when the home team comes out of the tunnel, giant-sized scoreboards, gourmet concessions. A hot dog was about as good as it got when I was a kid. The guy squirted some mustard on it, put it in a bed of wax paper and passed it down the row. The hands of 10 people you never met touched your hot dog before it touched your hands, and you thought you had died and gone to heaven when you bit into it. A stadium without poles was considered a luxury back then. I spent the early years of my life watching football games through a backstop screen. Imagine the uproar among fans if they had to do that today. The product is a million times better than it was, and the NFL knows it will have to continue that trend in the future because the one thing we all went to see from behind poles and backstop screens, violence, is going away. What's next? How about theme parks? How about a ride on the roller coaster before kickoff? That's entertainment. Scott from Lincoln City, OR
Vic, what are your thoughts on the Detroit fan giving Jones a push to prevent him from doing the "Lambeau Leap"? Would it have been OK for a nearby Packers fan to be a little less winsome in this situation?
No, it would not have been OK. No fan has a right to make contact with another fan. Why was the Detroit fan there? Let's start with that. Obviously, he's not a season-ticket holder.
You are what you draft or you are what you cap?
If you draft well, you don't have to worry about the cap.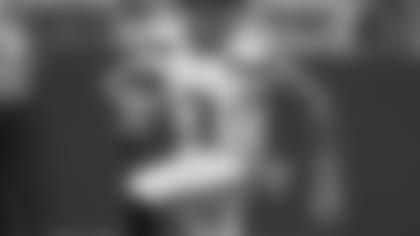 Seahawks QB Russell Wilson
Scott from Lincoln City, OR
Vic, you aroused my curiosity when you said, "I'm always right? No way." What was the last football-related thing that you were wrong about?
Russell Wilson is proving me wrong about him.
I'm having a really hard time with the Dominic Raiola/UW Marching Band episode. In any other workplace in America, someone who yelled bigoted, homophobic, sexist and just generally obscene insults at young adults in the workplace would almost certainly lose their job. How can the NFL (and all their big talk about protecting the integrity of the shield) allow Raiola to issue an apology that was no doubt written for him, and sign a check for what to him was a trivial amount of money, and the issue is over? The NFL should be ashamed of the message they're sending to our children. It's almost as bad as the message Raiola delivered in person.
If they suspend him, he doesn't write the check. Take the check.
Crosby's kicks against the Lions had far less movement in flight than typical. What would account for that change?
That's what happens when you hit the ball dead solid perfect.
Keith from Springfield, MO
When I watch Kaepernick or Wilson tearing up a defense with scrambles, it makes me wonder, why hasn't the 3-3-5 scheme (that I recall being an effective way to play defense against Kaepernick during his time at Nevada) become more commonplace as a base defense?
It's light in the pants and vulnerable to the run. When I was covering the Jaguars, they used a 3-3-5 alignment against Peyton Manning and the Colts. It completely frustrated Manning and his play worsened as the game wore on. Needing a touchdown to win the game, then Colts offensive coordinator Tom Moore went to the run late in the game and the Colts jammed the ball down the Jaguars' throat on a long drive. To make the 3-3-5 work against the pass and the run, those three guys up front need to be three-gappers, and there aren't a lot of those guys around.
Did you really get no questions about the Lions timeout at the end of the game after the Packers took a knee?
What's to say about it? All these little things wear me out. I didn't become a football fan because I was looking for sensitivity. I got a few questions, but not a lot, and that's a good thing because whatever the reason was for that time out, it's no big deal.