*Players never forget the day they were drafted, and they can remember various moments from that once-in-a-lifetime day, memories that sharpen as a new NFL Draft approaches each year.
Packers.com caught up with all the members of Green Bay's 2007 draft class who are still with the team to share what they remember most from their draft day one year ago.
Excerpts of those thoughts are being presented in a two-part series. The finale here features the players drafted in Rounds 4-7, the second day of the 2007 draft.*
Allen Barbre, 4th round, 119th overall (pick acquired in draft-day trade with Pittsburgh, along with 192nd overall selection, for 112th overall pick)
"I was back home, hanging out with my family. I just remember the suspense, never knowing what's going on. Every time the phone rings, not knowing who it is. It's a great memory. I had a great day, and it was a great turning point in my life.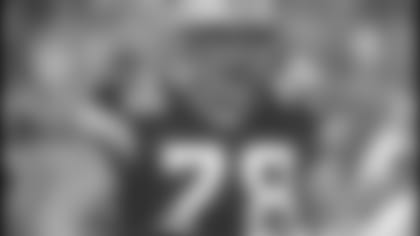 "Atlanta had called me, Jacksonville had called me. They were all checking up on me. But it was total suspense, you know. I had just gotten off the phone with Dallas, and they said they were going to take me with pick 122, and then as soon as I hung up the phone, I set it down for maybe a second, and then it rang again. I picked it up and they said, 'Is Allen Barbre there?' I said, 'Yeah, this is him.' They said, 'This is the Green Bay Packers, and we're looking to draft you. Can you hang on a second?' Then they came back and said, 'All right, we're taking you.'
"It was awesome. It was overwhelming, and I was in total awe. It took a little while for it to hit me, where I was going, what I was doing. It was unreal."
Korey Hall, 6th round, 191st overall
"The draft is a real exciting time for all the guys coming out of college. A lot of guys don't know if they're going to get drafted or not, and there's some who are guaranteed they're going to get drafted. I was one of those guys who was kind of a toss-up, might get drafted, might not. It was kind of a stressful time being in my spot.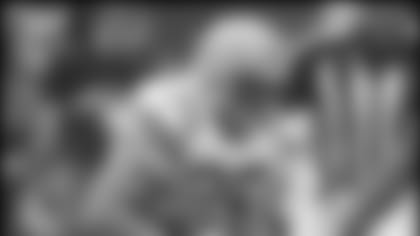 "I didn't really want to think about it a whole lot, tried to get out of the house and do stuff to take my mind off it. Worked out, stuff like that. When I got the call, I was actually playing golf.
"That was the first call I had. I had talked to a couple guys after that who said they wanted to pick me up in the seventh. But prior to that, I hadn't heard from anybody. I had taken a trip to Seattle and to San Francisco, but that was it. In hindsight, I don't think I could have ended up at a better spot, the way everything worked out for me.
"They told me about switching to offense right away. At first, I was like, great! Then, after I got off the phone, I was like, man, now I have to learn how to play fullback. It was exciting for me, but then the thought kicks in right after that now I really have to go to work. It's not like I just won the lottery or something. But I got a chance to do something."
Desmond Bishop, 6th round, 192nd overall
"I remember just being anxious, because it's so unknown. You don't know where you could go, who's going to get you. There are so many different possibilities that go through your head. It's really a bit of anxiety, just waiting patiently, and hoping your name gets called as soon as possible.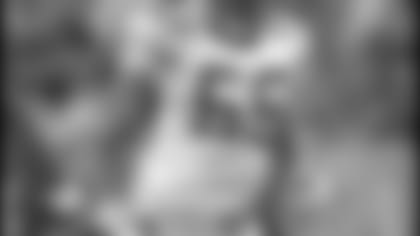 "The first day, I was with my family, and the second day, I was kind of alone. On the second day, I was just going to let the chips fall where they may. I went out, had a regular day, did what I normally do. I kept my phone with me, and fortunately I got a call from here.
"I had no idea the Packers were interested in me. People give the analysis on where you're going to go, but nine times out of 10 it isn't right.
"I was a little frustrated, just waiting around, too much anxiety. So I had to run outside somewhere, go out, get some fresh air. I went for a little walk, and the moment I walked back into the house, my phone rang and I got that call.
"It was like a dream come true. This is what you've worked hard for all your life, playing since you were eight or nine years old, and to finally get that call was like a big weight jumping off your back. It was wonderful. It was everything you could imagine it to be."
Mason Crosby, 6th round, 193rd overall
"It was one of those experiences where my whole family came in, all my friends were around. I have a great support system. Everyone wanted to be there, and it became a little party and everyone was excited.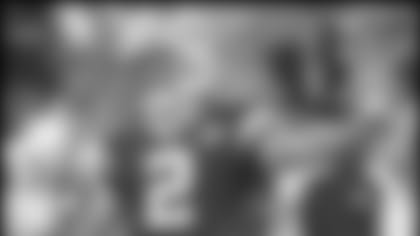 "I didn't know where I would go. I had heard everything from first day to where I was drafted, that kind of thing. It was exciting. It was kind of stressful at times, sitting around and watching, but that moment when the Packers called me and said they were going to pick me up...
"When they called, they said we have three picks coming up and we're going to take you in one of those, and we'll call you back. It's a little nerve-racking, because what if they change their mind in that little time period? I've heard of that happening.
"So we were all sitting around, getting ready, and then my name came on the screen and they called me back. It was the most amazing feeling, just knowing I finally knew where I was going to be. The whole process you don't have any clue where you're going to go, and then finally in that one instant you realize I'm going to the Packers, and I have to be ready.
"I knew about the situation here (that the Packers already had a kicker). Coach Stock called me the same day, and I talked to Coach McCarthy, so I had some conversations, and I knew what I had to do. Coming in, I was just open-minded, making sure I didn't have too many expectations, but I knew I had to beat out a guy. I think it made me better in the long run, being in that position, being drafted and then coming in having to take the job."
DeShawn Wynn, 7th round, 228th overall
"I was at home in Cincinnati and had a little get-together with some family and friends at this hotel. We had a ballroom, people over, some food, on Saturday. We were just waiting around, hoping I would get called.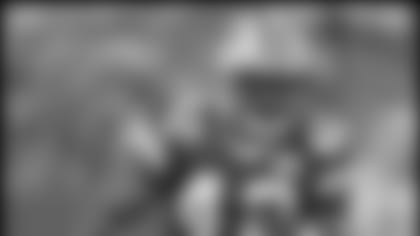 "I ended up getting the call from Green Bay, and the whole experience of being drafted was special in itself. It really didn't matter where I got drafted to me. I was just happy to get picked up by a team and be put in a good situation like I was here in Green Bay. I didn't talk to the Packers at all except for at the Combine. Other than that, I had no clue (the Packers were interested).
"There are a lot of people who get drafted later who think they could have been drafted earlier. I was hoping I would have, and thinking I would have, but that didn't turn out to be the case. I was just happy to be drafted, period."