RB Eddie Lacy
An observation from someone who saw their first Packers game at old City Stadium in 1954: I see mass euphoria with the win over Dallas, but let's look at it from the 30,000-foot level. It was a great comeback, but it was against the worst defense in the league and, more importantly, we let a below-average offense score 36 points. Rodgers' injury has unmasked our defense. I won't judge whether it's coaching, scheme or personnel, but the bottom line is the defense is not playing up to a championship level, and I think the head coach and general manager are well aware of it.
I know, George, and thanks for noticing.
Daniel from Greenwood, IN
So punters are defenseless the entire down? Forget about protecting the quarterback, we need to make sure our franchise punters don't go down.
What was that guy thinking? He was running around the field as though he was a cameraman. Earth to punter: Look around the field. Those guys with the logo on the right side only are not nice people.
Is Jerry Jones ruining the Cowboys?
The Cowboys arguably possess the best brand in all of professional sports. It's amazing that 18 years of mediocrity not only haven't diminished the Cowboys' brand, but during that time the brand has flourished. The scene at AT&T Stadium is like none other in professional sports. It's, by far, the biggest atmosphere in the NFL. Ruining the Cowboys? Hardly. Jerry Jones gets it. In a league that's obsessed with being politically correct, Jones operates according to the PR mantra that made the league what it is today: Write anything you want, just spell the name right. Infamy is a powerful publicist. Imagine what will happen when the Cowboys win.
Roland from Glen Cove, NY
If the Dolphins win by kickoff at Lambeau on Sunday, will that take the wind out of the Steelers' sails?
I think they've accepted the fact that they are out of realistic playoff contention. The Steelers' motivation on Sunday is personal; it's about job security and positioning for the future. The young players, such as Le'Veon Bell and David DeCastro, are claiming their turf for the future. The older players, such as Ryan Clark and Ike Taylor, are playing for their futures. They're all playing for the tape and their coach's favor. The question is: Is that motivation enough to inspire a team to play in what will be brutally cold weather conditions? The Steelers aren't coming out of that kind of weather. It's unseasonably warm in Pittsburgh this week. The forecasted temperature for Sunday in Pittsburgh is 66 degrees. How a team out of playoff contention reacts to extreme weather conditions is always an issue.
I heard on NFL Network that over time a coach loses his team because they are numb to the same message. I find this hard to believe. Some of the greatest coaches stayed with one team. What is your opinion?
The message has to be kept to a minimum. Too much talk wears thin. The great coaches didn't win with pep talks, they won with preparation. Bill Walsh had the best line on this I've ever heard. He said that at some point in the season, the coach has to turn the team over to the team.
William from Mount Vernon, NY
The ongoing soap opera, "Will Rodgers play?" is starting to get old. I am very optimistic to get him out there, but what if Flynn can win it all for us?
What do you think of Mike Tomlin saying he would easily take Bell over Lacy?
Tomlin loves to create an edge for his players. He's challenging his rookie running back. He's challenging his team to be ready to play; it's reverse bulletin board material. Tomlin is creating an edge for a game that will require a lot of resolve for a team out of realistic playoff contention to win. It's going to be cold and the Steelers are going to be facing a Packers team that might have its sharpest focus of the season.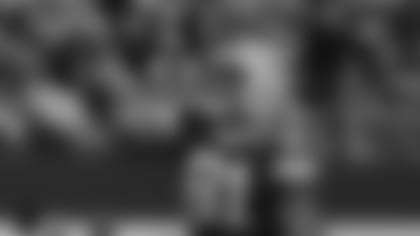 TE Andrew Quarless
Can Quarless be our tight end of the future?
He's the tight end of the present and he's playing well. I don't think there's any question about it.
Nicholas from Queensbury, NY
Aaron Rodgers thanks Justin Tucker. I'm going to say thanks to Mike Tomlin for picking Le'Veon Bell before Eddie Lacy.
The irony is that the Steelers loved Lacy and my information is that the Packers felt the same way about Bell. It easily could've turned out that the Steelers drafted Lacy and the Packers drafted Bell, but the Steelers were concerned about Lacy's toe surgery. Fate is the best author.
Joseph from Las Vegas, NV
Do the Packers have an edge over the Steelers, having beaten them in a Super Bowl, not to mention coming to hallowed ground?
Neither of those have meaning. First of all, I covered the Steelers for 23 years and I can count on two fingers the number of times I covered a game at Lambeau Field. Though these are two old franchises, they have very little history and tradition of games against each other. This is not hallowed ground for them; it's just another place. In my opinion, the Packers have a huge edge for all of the right reasons: They're playing well, they're playing at home and they're playing against an opponent whose morale will be tested by the disappointment of not going to the playoffs and by extreme weather conditions.
Chris from El Dorado Hills, CA
We all heard Mike Tomlin's comments. You covered both teams. Take your pick, Bell or Lacy?
It's a no-brainer, Lacy. He's my kind of runner. Sometimes I see Jerome Bettis, sometimes I see Earl Campbell, and those are the kind of pounding running backs I love. Bell is a more contemporary kind of running back. He's a better receiver than he is a runner. He's best in space. He reminds me a little of Keith Byars. What I like best about Bell is that he has a feel for the end zone in goal-line plays. What I don't like is that he has a tendency to want to stop and start at the line of scrimmage. Lacy is pure hard-charging power. I'll take that every time.
The last three Super Bowls were won by teams with a 10-6 record. Those same years had teams with 14, 15 and 13 wins that didn't make it. Maybe a little adversity is a good thing?
It's as simple as those 10-6 teams got hot at the right time of the year. Those other teams were hot all year, and that's a difficult thing to sustain through the playoffs.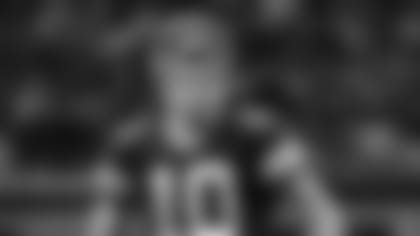 QB Matt Flynn
What do the last four weeks do for the career of Matt Flynn? Should Flynn be the starter against the Steelers and win, what would that do for his career?
It could send him back into free agency as a hot prospect. My hope is that he and the Packers will realize that this is the best place for him, and that they'll come to a long-term agreement. Why turn your back on success? Green Bay is good for Flynn and Flynn is good for Green Bay.
Brian from Fond du Lac, WI
Vic, the Cowboys should have stayed aggressive and not have been satisfied with a 23-point lead; they likely would have won the game.
I completely disagree. The Cowboys lost on Sunday because they were too concerned with "spider Y2 banana" in the second half and not concerned enough with doing what a team with a 23-point lead should do, which is to say run the ball and expire the clock. They tried to do it the easy way, instead of committing to 30 more minutes of physical play. I sense that young fans, and I'm guessing that you're a young fan, confuse aggressiveness with play-calling. They are not one and the same. You can be aggressive and run the ball by being physical, as the Cowboys were in the first half. In the second half, they tried to close it out early. They weren't committed to 30 more minutes of physical football.
Leonardo from Las Vegas, NV
Vic, not only do I want the Bears to beat the Eagles this Sunday to build up the drama for the season-ending game, but we also need the Eagles to lose, as that would likely lower the NFC East winner to the No. 4 seed in the playoffs and bump the NFC North winners to the No. 3 seed. Go Bears?
Are you afraid of Seattle? That's how I'm reading it. I'm not afraid of Seattle. I'll take a trip to Seattle for the divisional round of the playoffs right now.
Fate hates chortling. Fate loves winsome.