Vic, they're teaching children in Pop Warner to play heads-up football. Children everywhere are learning to play the game in a way that minimizes risk of serious injury, yet, grown men in the NFL are unable to grasp these concepts. All too often I see players launching and leading with their heads. Seems to me if we can teach children to tackle properly, then surely we should be able to teach grown men to do the same.
It's easier to program than it is to re-program. When I was a kid, a lot of those youth football organizations were teaching us to play according to a different culture. Kids were run until they threw up. We were taught to spear the ball carrier and we practiced it, every day. It was the accepted football culture and it became the way I perceived the game should be played. Now, I'm being told all of that is wrong. Not so fast, my friend. I bought into all of that. I believed in it. I found honor and manhood in it. I'm glad they're not teaching today's children to play that way, but it's a difficult transition to make once it becomes part of your personality.
Alex from London, England
Vic, I can't seem to get a read on the severity of Lacy's concussion anywhere. Is the lack of a timetable for his return simply a result of the nature of the injury?
Yes, it is. Concussions require time to be evaluated. He will be examined and then re-examined. At some point before he is released by the doctors to return to action, he'll have to pass a baseline medical test. In my opinion, part of this change in the culture requires fans to be less concerned about return and more concerned about recovery.
Are the Seahawks far better at home? Is the 12th man for them a bigger advantage than most?
Yeah, it is. Their stadium has a space capsule feel to it. It holds in the noise every bit as much as a dome does and the noise has become part of the Seahawks' identity and the fans play to it. It's only going to get louder. You don't want to have to play there in the postseason.
Jacob from St. Joseph, MI
Can the Packers trade for Meriweather? You know, a defender that actually wants to hit someone?
You need to change your culture, Jacob.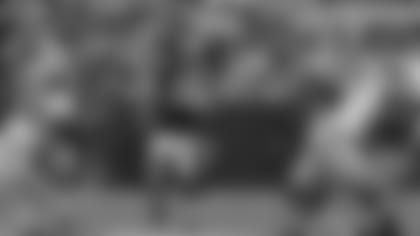 Darren from Westchester, IL
Rodgers has already been sacked six times this year. It looks like we are on track to repeat last year's 51 sacks. Is this something the offense has to accept due to its strategy? If not, what steps can or should be taken to reduce the threat to the best player in the NFL?
I think you're taking a very small sample and unfairly extrapolating it out over a whole season for the purpose of creating alarm. I like what I saw on Sunday. I think this is an offensive line on the rise.
Ben from Chatham, Ontario
Our offense is amazing, but I would call it the No. 2 offense in the league right now, maybe No. 3. I believe the Broncos and possibly Seattle have a better offense. How do you figure we have the No. 1 offense at the moment?
I get a booklet of stats from the league every Monday, and again on Tuesday after the Monday night game. In the booklet of stats are rankings for offense, defense, etc. In Monday's booklet, the Packers were ranked No. 1 in overall offense, 965 yards in two games. Philadelphia is No. 2 with 954 yards and Denver is No. 3 with 926 yards. That's why I referred to the Packers as the No. 1 offense in the league. Is everyone OK? Did I miss something this weekend? I figured everyone enjoyed the win on Sunday, but I'm not getting that feeling.
What exactly happens in garbage time that makes it so easy for the opposing team to move and score?
My guess is that defensive backs are told to "keep everything in front of you," which is a way of saying "back up," which usually means the offense will have more room to complete their passes. What the defense is trying to prevent is the quick score. It'll allow yards as long as yards are time, because time is more important than yards when you have a big lead. It's just a logical and time-honored approach to winning a football game when you have a big lead.
Mark from Stewartville, MN
Vic, Colin Kaepernick looked completely flummoxed by Seattle's defense. Other than that, what did Seattle do to stop the 49ers?
The Seahawks won the one-on-ones in the secondary. They won up front, too.
Vic, not sure I understand the James Jones touchback call. Why was that called a touchback when it seemed like the logical call would be a fumble out of bounds at the 1-yard line?
The pylon is in the end zone.
Will from Iron Mountain, MI
Not that there's anything wrong with Troy Aikman and Joe Buck, but why is the Wayne and Larry audio out of sync with the video? I prefer their commentary.
Janet Jackson's wardrobe malfunction?
Vic, shouldn't your inbox be filled with people complimenting the offensive line for the much-improved running game? Why are they everyone's favorite scapegoats?
The offensive line is an easy target for criticism because nobody knows what's going on there. Blame it on the offensive line. They won't defend themselves because they have to protect the security of the scheme and they won't throw each other under the bus. You can say anything you want about the offensive line and be right.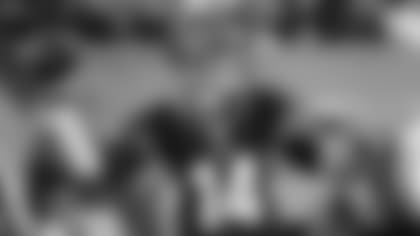 Bengals QB Andy Dalton
What are the key differences in the Bengals passing attack vs. those of the Redskins/49ers?
Andy Dalton is a pocket quarterback. His legs don't worry you. He doesn't have Colin Kaepernick's arm, but Kaepernick doesn't have an A.J. Green.
Brian from Fond du Lac, WI
Vic, the one thing I like most about Bill Belichick is that he isn't afraid to keep his foot on the gas. Mike McCarthy admitted he didn't do that in the third quarter. Each game has 60 minutes of football. The game isn't over until it's over. Sure, running out the clock by allowing your opponent to sustain long drives for touchdowns (as opposed to risking a big play by playing the type of shutdown defense that got you to that point) is one way to ensure victory when you hold a large lead, but building onto that lead while playing tough, effective defense throughout is also a very effective strategy. When you have an offense as explosive as the Green Bay Packers, and your defense is pitching a shutout, why would you change the way you've been playing for three quarters of a game when playing that way is what got you to the point you're at?
Because that's not how pros play. Ask Tavian Banks what happens when you keep piling it on. The goal is to win the game. The Packers won the game by 18 points. That's not enough? Dustin from Muncie, IN
What's with all the negativity, Vic? I saw a team that imposed its will on offense, both through the air and on the ground. They averaged 7.2 yards per rush, and when they had to finish the game they took the last 7:36 off the clock on the final drive. I didn't even mention the defensive dominance. So I ask, again, what's with all the negativity?
I guess it's not good enough to win convincingly. Apparently, you have to humiliate your opponent and subject your players to unnecessary injury. Let's try a more positive approach in today's "Ask Vic Extra!"