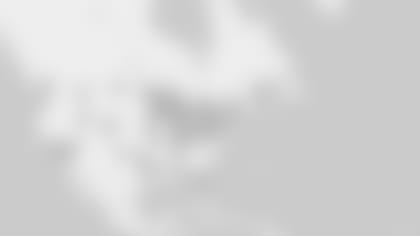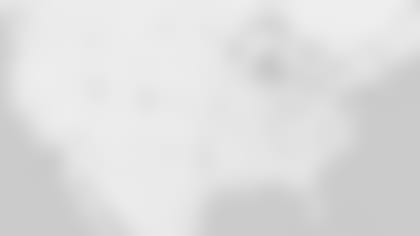 Vic, is there any disadvantage with a coordinator calling a game from the box rather than being on the field? It seems like it would eliminate the opportunity for a coordinator to communicate with all of his players for things like individual corrections and adjustments to their play, or maybe to get a feel for what each player is experiencing on the field. Is this a concern among coordinators, and does it take away some leadership on the sidelines?
It's a personal choice. Some coordinators like to be alone with their thoughts in the box. They have other coaches on the sideline that can communicate with the players and relay the substance of those conversations. Other coordinators like to look their players in the eye as they talk to them on the sideline. If I was a coordinator, I would prefer to be up in the box, away from the hustle and bustle of the sideline.
After Thursday night's upset, how do the Packers avoid being complacent in their matchup against the Vikings?
It's not a matter of flipping a switch. It's about week-long preparation. Complacency is the result of preparation that isn't as intense for one opponent as it is for another. The coaches guard against that happening by making sure the preparation demands remain high, but it remains the responsibility of every player on the team to dedicate himself to his preparation with the same fervor this week as he will next week.
Leslie from Santa Maria, CA
Vic, I wanted to tell you I passed the California bar exam. The only thing that could make this weekend better is a Packers win over the Vikings.
Congratulations! Now you don't have to be a sportswriter.
Dylan from Forty Fort, PA
Vic, not counting any Packers acquisitions, what do you think was the best free-agent acquisition in the NFL this year?
Steve Smith was a pretty good addition.
Vic, how would you compare what the Packers are doing now with Clay Matthews to what they did by moving Charles Woodson around to keep offenses guessing?
They're both about creativity, utilizing your players' talents fully, and getting your best players on the field.
I think Peppers really wants that elusive Super Bowl ring. How much impact will he have on the young players coming down the home stretch?
Julius Peppers leads by example. He prepares as a professional prepares. He makes plays. He's not a rah-rah guy. He's a pro. That's what young players see and want to imitate. No words are necessary.
Michael from Arlington Heights, IL
Vic, you said Rodgers has no weaknesses. Why did he fall on draft day?
He was coming off an ACL and at least one GM told me he had some shoulder concerns, but I think the big reason Aaron Rodgers fell in the draft is that he was coming out of the Jeff Tedford system, which had produced several quarterback busts. Rodgers' success is proof that you don't draft the system, you draft the player that's in the system.
I understand a head coach is the leader of the team on game day, but what falls under the duties and responsibilities of the leader of the team? Is he in charge of equipment? Safety? Morale?
He's in charge of making critical decisions. Go for it or punt on fourth-and-1 is a classic example of the kind of decision he has to make and for which he must be responsible. He'll tell his offensive coordinator that he wants to run the ball a little more, or pick up the pace with the pass, etc. The head coach has his finger on the pulse of the team so he can make adjustment decisions at halftime. Football is not all about play-calling. Madden is, but real football is about a lot more.
"America needs pro football; it can't live without pro football." That was once true about baseball. I hope Goodell remembers that.
Long ago, a wise man said to me, as he pointed at a sellout crowd outside the window of the press box: "It doesn't have to be like this."
I figured Ha Ha would have more interceptions by now, but he must be doing a good job in coverage because I don't hear his name called for being out of place or getting burnt. What's your evaluation of Ha Ha's performance so far?
He's played to the level of the position in which he was selected. He's been a solid contributor and his ceiling is high.
Alan from Los Angeles, CA
I think this game is going to be extremely close. The Green Bay front line and linebackers are beat up. Datone Jones and Nick Perry may not play. Clay Matthews is nursing a groin pull. The Vikings are much better than earlier in the year, and Coach Zimmer has them fired up for revenge after being humiliated at Lambeau. Packers 31-28. What do you think?
I, too, think it'll be a close game. I think everybody should expect a close game.
Buzz from Philadelphia, PA
I think the heated rivalry with the Vikings predates the Favre acquisition. I think it overtook the Bears as the main rival in the late '90s with the arrival of Randy Moss when the Vikings became the power of the NFC with their 15-1 season, and it has continued with Adrian Peterson, since they have provided the biggest division challenge over the last 15 years.
Vic, of those 70-plus stadiums, did you ever cover a game at old Milwaukee County Stadium? In its last year, my son and I caught a baseball game there. I couldn't help but try to picture its configuration for football.
I covered a game there in 1975. I remember that both benches were on the same sideline.