Vic, do you think the Packers will try to get Matt Flynn back, seeing that he's on the market? Would love to hear your take on him.
There are over 2,000 emails in my inbox and the preponderance of those emails are asking the same question: Will Matt Flynn save us? The answer is no, at least not this week. Mike McCarthy said on Tuesday that Seneca Wallace will be the Packers' starting quarterback on Sunday against the Eagles, unless Aaron Rodgers was to walk into McCarthy's office and ask for the ball. That's a tongue-in-cheek remark but I got a kick out of it. I understand why so many fans want the Packers to sign Flynn. It makes a lot of sense, but there's a lot we don't know. Our lasting memory of Flynn is for having thrown for 480 yards and six touchdowns against the Lions in the 2011 regular-season finale. That was two years ago. Since then, Flynn has signed with the Seahawks, ostensibly to be their starting quarterback, lost the quarterback battle to Russell Wilson, was traded to the Raiders and then cut by the Raiders, who took a big hit in doing that, signed by the Bills and then cut by the Bills. I watched the Chiefs-Bills game on Sunday. The Bills were quarterbacked by a rookie who, aside from throwing an interception that was returned 100 yards for a touchdown, really struggled. I thought to myself how could Flynn not be the quarterback? Please keep all of that in mind, and keep in mind that the Packers have a pro personnel department that keeps tabs on every player in the league. They know the truth; we don't. In time, we will.
Vic, I think folks are dismissing Seneca Wallace as a viable quarterback too quickly. Give the guy a week of working with the number ones. Give this staff a week to come up with a plan tailored to his strengths. I think with the newfound running game and stout play by the defense, the Packers can survive Rodgers' injury. It's no longer next man up, it's everybody step up.
Bingo! That's what it's all about. Everybody has to do their job, including Wallace. He was signed for this very moment. It is his job to give the Packers competent quarterback play for a temporary period of time. He's facing a tall task this week because based on how the Eagles offense lit it up against the Raiders, the Packers might be headed for a shootout type of game. The defense has to make sure that doesn't happen. The running game has to dominate time of possession, which is another way of making sure this doesn't become a shootout. Special teams need to make a splash play; they made two on Monday night. All of that is what it'll take to win. Everybody up!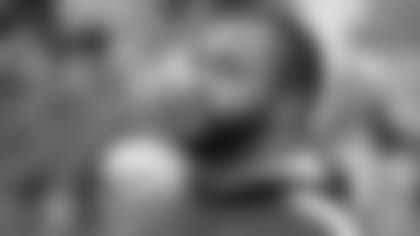 T Derek Sherrod
It appeared to me Marshall Newhouse struggled in pass protection when he came in at right tackle. Would you agree with that assessment? If that continues and Lang remains out, what are the chances the Packers will go with Sherrod, given that he has been activated?
One injury has caused a leap of desperation in Packers nation. Matt, Derek Sherrod hasn't played in a football game since Dec. 18, 2011. It's wonderful that he's made it back to the active roster, but let's take this one step at a time. Deep breaths, everybody.
Monday night, after Rodgers got injured, I told my dad I wanted to cry. He told me to pull myself together. Do you think the Packers will be able to pull themselves together and make the playoffs?
Yeah, I do, but I'm not clairvoyant and I acknowledge that the Packers are facing a daunting challenge. I appreciate your angst, but you should listen to your father because all the tears in the world aren't going to help the Packers win. There's nothing you can do but watch. What did Mike McCarthy say? "Keep calm and carry on." It's a better alternative than "Lose control and give up."
I was at the game on Monday night and have a question regarding injury news. For the fans in the stadium, there was no news regarding injuries and I was wondering why?
Chris, I'm with you. It's that way in every stadium in the league because teams don't want to provide injury information to their opponents. I get that, but what about the paying customer? What about the fans who've reached into their back pocket, are sitting in the rain and the cold and are being deprived of information the non-paying customer is getting at home for free from one of the sideline reporters or NFL insiders who's reporting information it got from the ubiquitous "league source"? Hey, who is this league source and why is he seemingly available only to league media partners? Injuries have become the story of the year. They really have. You can't tell the story of the NFL without talking about injuries. They have become so important to the story of the NFL that we can no longer withhold information about those injuries without depriving the fans, especially the ticket-buying fans, of information they deserve to know. In my opinion, this is an issue the league needs to address. Improving the game-day experience begins with making sure the fan in the stands gets the same information the fan at home is getting.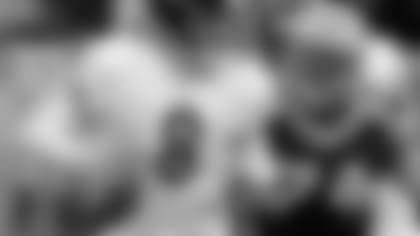 Former Bears QB Rex Grossman
Vic, Packers fans are not a "cut above," as you say. They are no different than any other NFL fans. I live close to the Wisconsin border so there are a lot of Packers fans around here. My best friend and roommate is a Packers fan. Over decades of my life, I've endured plenty of Packers fans expressing joy when a Bear has gotten injured. I'll never forget being at a bar in 2005 when Rex Grossman broke his ankle during a preseason game and some idiots laughed and high-fived. I asked how they could do that and they said, "because we're Packers fans and the Bears are so amusing to us; poor little Bears." I was furious. Losing your starting QB and, therefore, probably your season, in the preseason, is terrible. And these Packers fan cheese brains were laughing. So drop the self-righteous act. It's unbecoming and silly.
It's probably because of the air in Illinois. That wouldn't happen up here. Our air is a cut above.
Vic, the next three games are Eagles, Giants and Vikings. Only the Giants game is on the road. If we can win two of three, I think we'll be good, with Rodgers coming back for the Lions on Thanksgiving. Thoughts?
Seven wins heading into Thanksgiving? Where do I sign up?
Bob from Montreal, Quebec
Vic, if something would have happened on Monday night to Seneca Wallace and he had to have left the game, who would his replacement have been?
I think it would've been Jordy Nelson.
I'm not worried, yet, Vic, because I feel like you aren't worried. I'll worry if you are worried. Are you worried yet?
No, I never worry because worry won't help the situation, it'll only make me feel bad. The coaches are on it. There's no way Mike McCarthy slept more than a few hours. Tuesday was game-plan day, which meant another late night. Coach McCarthy got hit with an injury to his most valuable player on a short week, and right away his week became doubly difficult. That's why "Tuesdays With McCarthy" didn't appear yesterday. The coach ran out of time. Urgency is everywhere in Lambeau Field this week. The roster has to be massaged. A new quarterback has to be prepared, and the play-call sheet has to be tailored to his talents. The Eagles are the big challenge. They run an unconventional offense. Everything about them is new to the Packers. This coaching staff is facing its stiffest challenge of the season but I sense no worry. Why not? Because they don't have time for it. If you're worrying, you're not working. This is my advice to the fans: Channel your energy in other directions. Trust that the coaches are doing everything that needs to be done. Sunday will arrive and we'll have our answer. Worry won't help; it'll only make you feel bad.
Taylor from Green Bay, WI
Rodgers said his return back to the sideline on Monday was a top-five moment in his career. Even listening to the game on the radio, you could hear the crowd really start to get into it and help the defense out. Maybe we, the fans, need to deal with a little adversity, too.
If losing is the hardest thing you'll ever do in your life, you will have had a very good life. We'll get through this.