No other team in NFL history has had the number of outstanding quarterbacks that the Packers have had, i.e. Herber, Isbell, Rote, Parilli, Starr, Dickey, Favre, and now Rodgers. You might even include Jack Jacobs. Have you ever thought of doing a book about them?
No plans for a book, but you raise a fascinating subject. The NFL started keeping statistics in 1932. That was 84 seasons ago. The Packers have two quarterbacks in the Pro Football Hall of Fame: Bart Starr and Brett Favre. Arnie Herber is listed as a quarterback, although he never really played the position in Curly Lambeau's Notre Dame Box offense. And Aaron Rodgers is virtually a shoo-in to be inducted into Canton five years after he retires. Starr was the Packers' leading passer in 13 seasons. Ditto for Favre in 16 seasons, Herber in seven (1932-37, '39) as a halfback and Rodgers in eight. Basically, the Packers have had a future Pro Football Hall of Famer as their primary passer for 44 of 84 seasons. Cecil Isbell, a Packers Hall of Famer who almost certainly would be enshrined in Canton if he hadn't abruptly retired after five seasons, led the Packers in passing four times (1938, '40-42) as a left halfback in the Box. Packers Hall of Famer Tobin Rote, who later led Detroit to its last NFL championship in 1957 and San Diego to its only championship ever, the American Football League title in 1963, was the Packers' passing leader six times before he was traded. Irv Comp led the Packers to the 1944 NFL title as their left halfback and also was the league's passing champion that year ahead of Hall of Famers Sammy Baugh and Sid Luckman. A member of the Packers Hall of Fame, Comp led them in passing four times. Lynn Dickey also is in the Packers Hall of Fame and led them in passing eight times. Don Majkowski, yet another Packers Hall of Famer, led them three times. Jacobs led Winnipeg to two Grey Cup appearances in the 1950s and was later inducted into the Canadian Football League Hall of Fame. He led the Packers in passing in 1947 and '48. In 1951, Bobby Thomason led the Packers in passing. The seventh overall choice in the 1949 NFL draft, Thomason essentially was loaned to the Packers by the Los Angeles Rams, which had two future Pro Football Hall of Fame quarterbacks, Bob Waterfield and Norm Van Brocklin. The Packers kept Thomason for a season and then returned him to the Rams rather than turn over their first- and second-round draft picks as stipulated in the conditional trade agreement. The Rams, in turn, traded him to Philadelphia where Thomason was selected to the Pro Bowl after three of the next five seasons. Parilli led the Packers in passing in 1958. The fourth pick in the 1952 draft, he led the Boston Patriots to the 1963 AFL title game and was Joe Namath's backup in Super Bowl III. Add the other Packers Hall of Famers and quarterbacks who proved themselves elsewhere and we've now accounted for 73 of the 84 seasons. The Packers also were league members for 11 seasons before official stats were recorded. Red Dunn was their quarterback from 1927-31 after leading the Chicago Cardinals to the 1925 championship and is tied with the likes of Tom Brady and Joe Montana for winning four NFL titles, second on the all-time list to Starr. In the pre-stats era, Dunn also was the NFL's second most prolific passer to Pro Football Hall of Famer Benny Friedman. Charlie Mathys, another member of the Packers Hall of Fame, played quarterback from 1922-26 and handled some of the passing chores. But he contributed more as a receiver while Lambeau, pro football's pioneer of the passing game, was the more productive passer as a halfback in the Box through 1927. Add that era to the totals and the Packers have had an outstanding or potentially outstanding featured passer, whether it be a T-formation quarterback or a quarterback or halfback in the Box, for 84 of their 95 NFL seasons. Admittedly there were maybe a handful of years of growing pains mixed in with some of those players and also some years of downturns due to age. But it's a history no other NFL team comes close to matching. The Packers' other annual passing leaders were Jug Girard (1949), Scott Hunter (1971-72), Jerry Tagge (1973), John Hadl (1974-75), David Whitehurst (1978-79), Randy Wright (1986-87) and Mike Tomczak (1991). Even among that group, Hunter led the Packers to a division title.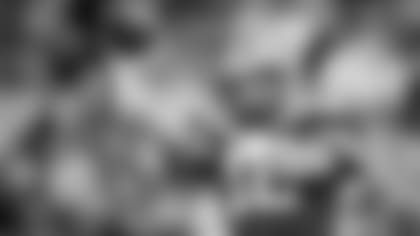 I'm wondering if the Packers ever had continuous years with one quarterback anywhere close to what they've had with Starr, Favre or Rodgers? They had some good runs with Herber, Rote and Dickey. I've also been reading about some of the early quarterbacks and came across the name Charlie Mathys, a graduate of Green Bay West High School.
Favre and Starr share the Packers' record for most seasons as an active player with 16. They also rank first and third in games played with 255 and 196, and no other Packers' quarterback has played in more than 150. So the answer is no. But, here again, your question raises another fascinating subject. The 2016 season will be the 25th of the Favre-Rodgers run. In his 16 seasons, Favre started all but three games, the first three in his first year with the Packers and, even then, he starred in relief in the third game. This will be Rodgers' ninth season as the starter, and he has missed just nine starts. Assuming Rodgers stays healthy and plays at a normal level this season, the Packers will quietly savor a silver anniversary, of sorts, of not just good quarterback play, but great quarterback play. Some years were maybe better than others, but it has been a stretch of consistently remarkable play. That prompts the question: Has any other NFL franchise ever come close to matching it? The answer is an unequivocal no. Even the Joe Montana/Steve Young run in San Francisco (1981-98) lasted only 18 seasons. The Rams had their back-to-back Pro Football Hall of Famers with Bob Waterfield/Norm Van Brocklin (1945-57), but that run lasted 13 seasons with Jim Hardy sharing the job with Waterfield in 1948 and Bill Wade playing more than Van Brocklin in 1956. There are other teams that can maybe boast of having a string of better than passable quarterbacks for extended periods. Dallas, from maybe 1965 through '83, with Don Meredith, Craig Morton, Roger Staubach and Danny White. Cincinnati with Ken Anderson and Boomer Esiason from about 1972 until Esiason's last year in '92. Few, if any, quarterbacks have played the position better than Tom Brady since 2001 and, before him there was Drew Bledsoe, who came into his own in 1996. That would be a 20-season run for New England except for Matt Cassel filling in for Brady in 2008. The Raiders had a nice run from 1967 through 1983 with Daryle Lamonica, Ken Stabler and Jim Plunkett, but Marc Wilson had to fill in for Plunkett in '81. In Indianapolis, Peyton Manning took over as the starter in 1998 and Andrew Luck picked up where he left off in 2012, but there was a year with Curtis Painter in between. From 1974-96, Joe Ferguson and Jim Kelly were Buffalo's quarterbacks for all but one season. But Vince Ferragamo was the quarterback between them, and Ferguson was merely a good quarterback who endured several subpar years. John Hadl and Dan Fouts were the quarterbacks in San Diego from 1964-87, but, here again, both had some bad years at the beginning and end of their careers. Also, Fouts missed 10 games in 1977. Hall of Famer Y.A Tittle was part of two runs in the 1950s and '60s: One in San Francisco with Frankie Albert and John Brodie, and another with the New York Giants and Charlie Conerly. However, there was job-sharing involved, some down years, and two run-of-the-mill quarterbacks, George Shaw (1960, Giants) and Lamar McHan (1963, 49ers), who had to fill in. In summary, most of the quarterbacks mentioned above weren't even in the same class as Favre and Rodgers and, what's more, most of the runs didn't last 20 years, much less 25. Other than Montana/Young maybe the next best run also unfolded in Green Bay with Dunn, Herber, Isbell and Comp from 1927-44, a span of 18 seasons. And that brings us to a question submitted by Jeff of Monroe, Wis., that we'll tackle next time.
For more of Cliff Christl's historical perspectives, click here.