Ed from University Park, IL
Why do you think it took the Packers 22-plus years to find a general manager to replace Vince Lombardi?
They didn't heed Lombardi's advice. "Because of the nature and growth of the business, and the corporate structure of the Packers, I believe it is impossible for me to try to do both jobs, and I feel I must relinquish one of them." Those were Lombardi's words when he announced on Feb. 1, 1968, that he was stepping aside as coach to focus on his job as Packers general manager. In truth, Lombardi didn't serve the Packers well in his one year as GM. He regretted his decision to quit coaching by the start of training camp and then took a hands-off approach as GM to avoid interfering with his coaching successor, Phil Bengtson. A year later, Lombardi resigned as GM to become coach in Washington and the Packers turned the duties over to Bengtson. Unfit to handle both jobs, he was fired two years later. Next, the Packers hired someone from the college ranks, Dan Devine, to be both coach and GM, and he was a disaster. Bart Starr, who had one year of experience as an assistant coach, followed Devine in both roles. Then came Forrest Gregg, who had seven years of experience as a head coach in the NFL, but no front office experience. Finally, in 1987, the Packers hired Tom Braatz to head their football operation, but failed to delineate his lines of authority. Thus, the arrangement was doomed to fail during Gregg's final season and Lindy Infante's four years as coach. What's more, because the head coaches were all weak administrators, their authority was eroded. It wasn't that the executive committee was interfering with football decisions, per se, but it kept getting more and more involved in matters that overlapped football and business; and the longer the situation prevailed, the more the Packers became a victim of their own organizational inertia.
Can you shed any light on who was making the Packers' decisions between Lombardi's exit from Green Bay and Bob Harlan's hire as the consolidated decision-maker and how they went about making them at those times?
Football decisions were made by the head coach until Braatz arrived. Each of the head coaches had personnel people to ease their workload. First, it was Pat Peppler, then Lloyd Eaton and Bill Tobin. Doug Hafner ran the department briefly under Starr before Dick Corrick was promoted to the position. And near the end, Gregg relied on Chuck Hutchison. Tom Miller and Harlan helped with administrative chores for most of that period, and Harlan eventually took on a bigger role negotiating contracts. And then there was the seven-man executive committee, headed by Dominic Olejniczak, who was president from 1958 to 1981-82 when Judge Robert Parins assumed control. He served as president until 1989 when Harlan took over. Before Parins, the presidency was a part-time position.  There were some pretty good football men in that group of personnel people, but the head coaches/GMs didn't always listen to them. And Harlan and Miller were never vested with any true authority. Throughout their history, the Packers have performed at their best when they've had a dominant figure – a near dictator at times, to be honest – running the show in football with a supportive organization behind him. The Packers didn't have that from 1969 to 1991.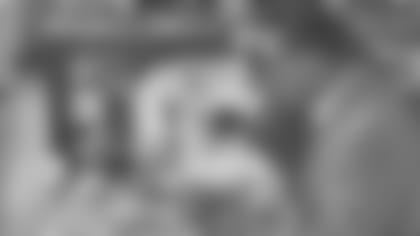 In the 1960s, I would visit my grandpa for a month in the summer and would ride my bike to watch practice. I was about 8 years old. I stopped at a restaurant once to have breakfast. You could do that as a kid back then. The place was on Ashland Avenue. I was at the counter and there was a table with four, five guys. One got up to pay the bill and it was Lombardi. He said, 'Hi kid,' and smiled. I was wondering if Vince and his staff went for breakfast somewhere.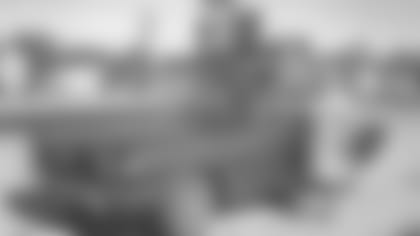 Sneezer's Snack Shop was the restaurant. It faced Ashland between Liberty Street and Waverly Place, not far from what was new City Stadium when Lombardi started stopping there for breakfast. Before the Packers moved their offices to the stadium in 1963, Lombardi would stop on his way to practice after attending Mass at St. Willebrord Catholic Church in downtown Green Bay. At the time, the Packers' offices also were located downtown a few blocks from the church. Even after the Packers moved their offices to the stadium, Lombardi continued to attend Mass at St. Willebrord. Either way, Sneezer's was on his way to the stadium. I doubt if you saw Lombardi there with his assistant coaches. They weren't part of his inner-circle. He limited that to a small group of personal friends. Based on what I was told by the wife of Jake Stathas, who owned the local Pontiac dealership, her husband and Lombardi went to Mass and Sneezer's together regularly throughout Lombardi's 10 years in Green Bay. On Page 90 of his book, Run to Daylight, Lombardi wrote about stopping at Sneezer's, sitting at the counter and reading Bud Lea's column in the Milwaukee Sentinel.
Norman from Los Angeles, CA
What number did Charlie Brackins wear? Why was he let go by the Packers?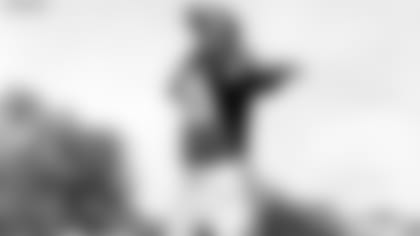 He wore No. 15. Brackins was drafted by the Packers in the 16th round in 1955 and became only the third African-American quarterback in NFL history. While he handled kickoff duties and appeared in seven games for the Packers, Brackins had one shot at quarterback. With the Packers trailing 41-10 against the Cleveland Browns on Oct. 23, 1955, Brackins replaced Tobin Rote in the final two minutes and threw two incomplete passes. Two weeks later, Brackins was waived for breaking curfew and other undisclosed reasons following a loss to the Chicago Bears at Wrigley Field. In 1998, while working for the Milwaukee Journal Sentinel, I wrote an in-depth story about Brackins' time in Green Bay and noted, "Whether Brackins was a victim of the times or a victim of his own indiscretions is open to debate." There's no question Brackins was blessed with considerable talent. After three days of training camp, Packers coach Lisle Backbourn praised him for his potential and within 10 days Brackins had pretty much sewn up the backup quarterback job. "Brackins was really a better passer than Bart (Starr)," Blackbourn said not long before his death in 1983. Starr made the Packers as a 17th-round draft pick a year later. Charles Garcia, who played with Brackins at Prairie View A&M and later worked as an NFL scout for 25 years, told me in 1998, "(Brackins) was 30 years ahead of his time… The guy could play and he could play today." According to longtime Packers player, coach and scout Dave Hanner, Brackins was rooming with defensive end Nate Borden, one of three other black players on the team, at the time he was cut. "From what I understand, he woke Nate up and Nate couldn't sleep," Hanner said. "Nate went to the coaches the next day and wanted to get a new roommate." Then again, years later, Blackbourn complained about Brackins' personality and the flashy clothes he wore. I also was told that teammates were unhappy about Brackins dating white women. Veryl Switzer was another African-American on the 1955 team. He took an offseason job in Green Bay, virtually had his career ended by a stint in the Air Force and had great respect for Blackbourn. But Switzer also told me, "The black athlete in those days was expected to perform above and beyond the standards." Brackins apparently fell short of that standard. He died in 1990.
Dennis from Santa Clarita, CA
I vaguely remember there was an annual exhibition game between the NFL champion and a college all-star team. Can you refresh my memory?
The College All-Star Game was played at Soldier Field in Chicago from 1934 to 1976. It pitted the reigning NFL champion against the College All-Stars, who in effect were the best college players from the previous fall and, in turn, were the NFL's most promising rookies for the coming season. The game typically launched the start of the NFL's exhibition season, much like the Pro Football Hall of Fame game does now. But there was a big difference. The pros approached the College All-Star Game like a regular-season game and it probably drew more hype than any other game on the NFL schedule, at least for the first decade or more. The College All-Star Game was the brainchild of Arch Ward, the Chicago Tribune sports editor who originated Major League Baseball's All-Star Game the previous summer. Baseball's All-Star Game was a big deal, but pro football was still viewed as a second-rate sport in 1934 and so its All-Star Game immediately became the biggest game on the NFL calendar. In the NFL's regular-season that year, 20 games drew fewer than 10,000 people. Attendance at the inaugural College All-Star Game was 79,432. The Packers played in the game for the first time in 1937 before a crowd of 84,560. When they won the NFL Championship Game at the Polo Grounds in New York eight months earlier, they had drawn 29,545. In 1937, the Packers lost to the All-Stars, 6-0. Three years later they won in their second appearance and Curly Lambeau would call it the biggest victory of his 30-plus years as an NFL coach. Lambeau won six NFL championships, still tied for the most by any coach in NFL history, but in 1962, three years before his death, he told Lee Remmel of the Green Bay Press-Gazette: "It probably will shock you, but winning the 1940 All-Star Game gave me my biggest thrill." Keep in mind, only 21 years prior to that, the Packers played on a sandlot field with only a rope around it and had to pass a hat among the crowd to raise money. To this day, the largest crowd the Packers have ever played before was 92,753 at the 1945 College All-Star Game. The crowd at Super Bowl XLV fell 1,693 people short of that. In fact, the College All-Star Game still accounts for three of the 11 biggest crowds in Packers history. In all, the Packers played in the game eight times and had a 6-2 record.
I recall the 1960s College All-Star games. Was it Lombardi who put an end to that silliness and potential waste on injuries?
He might not have been fond of playing in it. After all, he was the last NFL coach to lose to the All-Stars in 1963. In the early years of the game, it was highly competitive. In 1934, there were plenty of college football supporters who still insisted the best college teams were better than the best pro teams. That was part of the game's attraction. The All-Stars were 2-1-2 in the first five games and were still a relatively respectable 9-19-2 after beating Lombardi's 1963 Packers. But the NFL champs dominated thereafter, winning the last 12, although several of the scores were still surprisingly close. But that wasn't what killed the game as much as other factors. Once rookie salaries skyrocketed during the competition for players between the NFL and AFL in the 1960s, the attitude of coaches and owners toward the game changed dramatically. Suddenly, the risks greatly outweighed the rewards. Fear of losing a No. 1 draft pick who had received a six-figure bonus became their overriding concern. In 1971, attendance plummeted by more than 27,000. In 1974, the game was called off due to the NFL players' strike. The end came in 1976 when the game had to be halted in the third quarter by a driving rain. Think Halloween night 1994 except the scene was far more bizarre. Fans charged out of the stands and frolicked uninhibitedly in the flash flood that swept across Soldier Field's artificial turf before eventually tearing down the goal posts. Craziness reigned until shortly after 11 p.m., when the game was officially called and the College All-Star Game's fate was sealed. By then, Lombardi had been dead almost six years.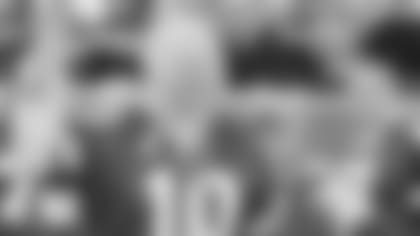 I'm a Packer fan from 1960. With regard to my childhood hero, Bart Starr, who replaced him in 1963 when he broke his wrist against the St. Louis Cardinals?
John Roach. He was the Cardinals' starting quarterback in 1960 then backed up Bart Starr for three years. Roach attempted a total of 16 passes in 1961 and '62, but started four games for an injured Starr in '63. In the sixth game of the season, Starr broke his hand late in the third quarter when Cardinals defensive back Jimmy Hill knocked him out of bounds and then took a swing at him before being ejected. The Packers won three games with Roach before losing a showdown with the Chicago Bears for the Western Conference title. With Starr out, the Packers were down to one quarterback so Lombardi acquired Zeke Bratkowski from the Los Angeles Rams. The next year, Bratkowski replaced Roach as Starr's backup.
For more of Cliff Christl's historical perspectives, click here.