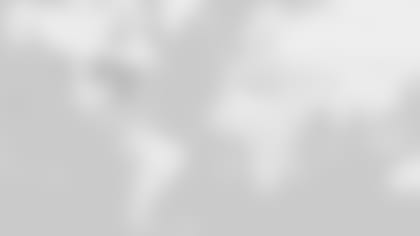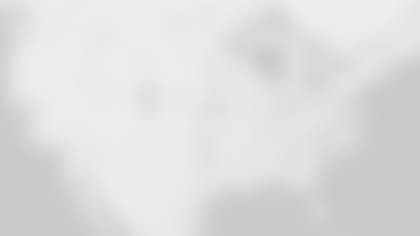 Steve from Fergus Falls, MN
Vic, where has the season gone? It only seems like yesterday we were talking about the Senior Bowl and the draft?
In some ways, this has been the longest season of my life, but when I look back on the whole year, it seems like yesterday that I was watching Aaron Donald dominate the Senior Bowl and we were beginning the whole process over again. The life cycle of a football year, not just a football season, is a magnificent device for telling time.
Kevin from Saint Paul, MN
I go to about four games a year and I've seen that most of the young people who stand the whole game spend a majority of their time trying to get attention rather than cheering the Packers on. That the people behind them can't see the game is irrelevant. I don't need a 20-year-old telling me when to cheer (or the scoreboard for that matter). I'll be at the Detroit game and I'll be happy to have a sore throat during the long drive home. Signed, Grumpy old Packers fan. P.S. Get off my lawn!
Do you think Matthew Stafford is an elite quarterback?
This is the kind of game that makes for elite quarterbacks; you have to win them. Stafford will have that opportunity tomorrow.
Vic, who wins the division if the game ends in a tie?
I have been watching football for many years, but for the last several weeks I have no idea what defensive alignment we are in. Sometimes we seem to have only two down linemen. Can you keep track? I guess it doesn't matter if it works, huh?
I mentioned that in a column from the Tampa game. The Packers disguised their coverages beautifully. I couldn't tell what they were in until after the ball was snapped. Dom Capers is a master of disguising coverages, but he has to have personnel that can do a lot of different things to be able to disguise what it's doing. He has that kind of personnel this year. He didn't have it last year, as a result of the defense being depleted by injury. It took everything the Packers had to execute the most basic schemes. All of that disguising in Tampa made me think about Capers' trademark zone blitz. I think we're going to start seeing it used.
Vic, you have often noted that screen passes don't work against strong linebacker units. That being said, will they work against Detroit?
This is the most screen-happy fan base I've ever observed. The screen pass is a wonderful counter measure against teams that blitz and turn their rushers loose in an all-out attack on the quarterback. You don't screen against teams that drop seven, for example. You've got to get defenders behind the ball, not in front of it. If the Lions play as they did in Week 3, I wouldn't see the screen as an attractive option.
You've often said, and I agree, that the fire everyone mentality is shortsighted and often doesn't provide the results the fans are seeking. Considering that NFL teams are coached by men with genius level football knowledge, is there a significant difference between them, or does luck and personnel make the biggest difference?
Coaches are defined by their ability to lead men. Assistant coaches coach; head coaches lead. That's the difference in head coaches that win vs. head coaches that lose.
Nate from Minneapolis, MN
I haven't heard much about special teams. With both clubs having trouble in that area, it could be huge.
I think the Packers might have an opportunity on kickoff return.
Vic, I'm a diehard Packers fan as well as an aspiring sports journalist/broadcaster. In short, I want to be you. Any advice on how to get there? Must I first work for the Steelers?
No, you must first cover high school football games on Friday night. Do your own stats, interview the coaches after the game, drive back to the newspaper and begin writing your story, and answer the calls coming in to report scores and details of other games. The NFL isn't where you start, it's where you end. Are you willing to start at the beginning?
Vic, as someone who has never played football, I have always wondered how players fall into their positions over time. I am especially curious about wide receiver vs. cornerback, as they seem to have very similar physical profiles. Is it just how well they catch?
That's part of it, but the biggest part of it is this: Do you want to be the hunter, or do you want to be the hunted?
Mike from Indianapolis, IN
I just read you say there are about 10 QBs every decade that can win a Super Bowl. Like Trent Dilfer?
Oh, Mike, you just made such a fool of me. I bow to your superior knowledge. Actually, I wasn't thinking of Dilfer. I was thinking of Tom Brady, Peyton Manning, Aaron Rodgers, Roger Staubach, Terry Bradshaw, Troy Aikman, John Elway, Joe Namath, Bart Starr, Ken Stabler, Phil Simms, Brett Favre, Joe Montana, Steve Young, Ben Roethlisberger, Eli Manning; guys like that, you know?
Vic, I found out today I'm coming to Lambeau for the first time for the game on Sunday. Where can I shake your hand?
At the end of my arm? I couldn't resist. Come to the pregame radio show stage in the Atrium; my segment will begin at about 1:50 p.m. CT. I'd be happy to shake your hand.
Should the Packers go all out and risk an injury to Cobb and have him return kicks to boost production of the returns on kick return?
Vic, should we fans at home get loud, too?
Absolutely. Yell at the TV. Yell at everything. Yell, yell, yell. Everybody's yelling out here.
Steve from Liverpool, Nova Scotia
Vic, I think the loss of Dominic Raiola for Sunday's game will be the difference why Green Bay wins a close one against the Lions. What are your thoughts on this point?
My thought is the loss of Nick Fairley is more significant.
I think a good example of when not to fire a coach is Miami's last game. The team never gave up and pulled off a really improbable win.
So, if the bizarre punt play doesn't happen, the coach should be fired? That's too whimsical for my tastes. The fans are watching the team's ownership; in the Packers' case, the leadership at the top. If the fans think they can bully the owner, they will. The owner must send a strong message of stability to the team's fans.