Green Bay Packers receiver Don Hutson, in an undated photo.

Maybe it's because the most competitive and driven people seem to be the most susceptible to burnout, but it's interesting that the list of Green Bay Packers who deliberated the most about retirement is headed by a Who's Who of franchise legends. In compiling the list, far more weight was placed on categorical announcements than overblown chatter. Both players and coaches are included.
1)    Don Hutson (1935-45) –  Nobody has come close to retiring and unretiring more times than Hutson. He played 11 seasons and was set to retire for the first time after his fourth year. Although the Packers launched preseason workouts on Aug. 5, 1939, Hutson didn't sign until nine days later because his plan was to quit and devote his time to his dry cleaning business in Tuscaloosa, Ala. In 1942, after Hutson purchased the Packers Playdium, a bar and bowling alley in Green Bay, he again said he was going to retire to tend to his business interests. Then, two days before practice started, he signed a new contract to play another season. On Jan. 29, 1943, Hutson announced his retirement again during a radio interview in Chicago. "Some fellows make a ceremony of announcing their retirement every year," Hutson said. "I meant it last year, but then decided to try one more season. This time I intend to make it stick." Although Hutson reiterated on July 21, 1943, that this time there was no coaxing him out of retirement, he changed his mind again and signed a new contract on Aug. 7. In late October 1943, in an interview in Rye, N.Y., where the Packers were preparing for a game against the New York Giants, Hutson once again announced, "I'm playing my last season of football. That's positive!" In June 1944, Hutson agreed to return to the Packers as an assistant coach and on September 2, almost two weeks into preseason practice, he did his fourth about-face and signed a new contract to be a player-coach. When the Packers won the 1944 NFL championship at the Polo Grounds in New York, Hutson declared more emphatically than ever before that he would not play another season. "I'll tell you what," he told reporters in the locker room after the game. "If I play another game here, you can push me off the top of the Empire State Building and I'll give you 30 minutes in which to collect a crowd." Hutson played against the College All-Stars in August, as he said he would, and repeated after the game that he still had no intention of playing that season. A month later, the day before the season opener against Chicago, Hutson changed his mind for the fifth time and, in turn, played yet another game in New York on Nov. 25, 1945. It was the second-to-last game of his career. He announced his retirement for a sixth time following the season and this time stuck to his decision, despite the Packers' efforts to lure him back again in 1946.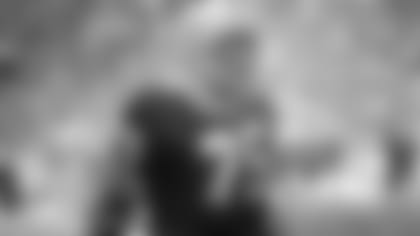 2)    Forrest Gregg (1956, 1958-70) –Following his eighth season* *and the day before the Packers were going to play Cleveland in a meaningless "Runner-up Bowl," in Miami, Fla., in January 1964, Gregg announced he was retiring to become an assistant coach at the University of Tennessee. "I know it's a big cut in salary, but I would have to take it sometime," Gregg told reporters. Seven weeks later, Gregg reversed his decision and said he was returning to the Packers because of "an offer that was too good to turn down." Five years later, in January 1969, Gregg formally announced his retirement for a second time, but said he hoped to stay in the game as a coach. Vince Lombardi wanted to hire him for his new staff in Washington, but had promised not to take anyone with him from the Packers when they let him out of his contract. Thus, on Feb. 10, 1969, Gregg joined Phil Bengtson's staff in Green Bay. Almost seven months later, just 19 days before the Packers' opener, Bengtson announced Gregg would become a player-coach if he passed a two-week trial in practice. Gregg announced his retirement for a third time following the season, then unretired five days before the 1970 opener. In November, Gregg declared the 1970 season would be his last, no matter what. "I've played long enough now," he said. As promised, on Jan. 30, 1971, Gregg followed through and announced his retirement for the fourth time. This time, he also said he was leaving football to join a sporting goods firm in Dallas. Lo and behold, once the Packers waived Gregg, he unretired for the fourth time and played one last season with the Dallas Cowboys.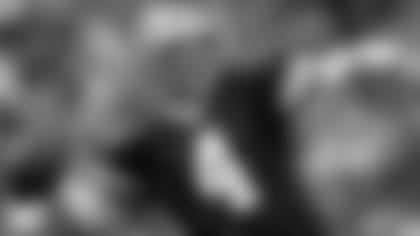 3)    Brett Favre (1992-2007) – Favre first mentioned the possibility of retirement in an interview with Peter King in September 2002 and it became a recurring topic of speculation thereafter. Milwaukee Journal Sentinel sports columnist Bob Wolfley labeled it an annual "parlor game" in 2005. "Favre tends to be honest about the topic when reporters ask and that hasn't served him well, because the thing gets momentum in direct proportion to his willingness to discuss it," Wolfley wrote. It was that year when the retirement talk became more incessant than ever because Favre said he was waiting on the Packers to see if they were going to improve their personnel before making a decision about his own future. The discussion was short-lived when the Packers made a play for Charles Woodson in late April and Favre told Woodson he'd play again. In fact, Carl Poston, Woodson's agent, said Favre's promise to play another season was what convinced his client to sign with Green Bay. In the end, Favre officially announced his retirement only once while he was with the Packers and that was in early March 2008. "I know I can still play, but it's like I told my wife, I'm just tired mentally," Favre told ESPN's Chris Mortensen. Favre changed his mind over the next several months, leading to a contentious split with the Packers, a trade to the New York Jets and two more years of on-again, off-again retirement talk in Minnesota.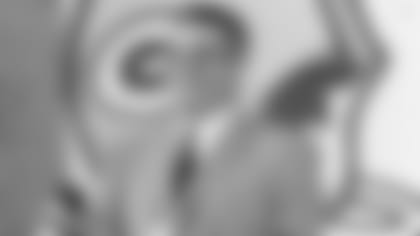 4)    Vince Lombardi (1959-69) – After his Packers had become the first team in NFL history to win three straight titles under a playoff format, Lombardi announced on Feb. 1, 1968, he was stepping down as coach, but remaining as general manager. "I made up my mind more than a year ago that this was going to be the way it is," Lombardi said. "But I had second thoughts." By the time training camp started, those second thoughts had become more haunting. "I remember Marie telling me when he gave up the coaching job and stayed as general manager, she told me, 'He made a terrible mistake,'" Father Rowland De Peaux, a priest and close friend of the Lombardis, told me in 2009. "She said. 'He never should have given up coaching. That's where he belongs.' I think it was shortly after camp started that she told me. He missed it and knew it was the wrong decision, but he couldn't go back on it because of Phil." When the Packers played in Washington on Nov. 24, 1968, witnesses traveling with the team saw Lombardi engaged in serious discussions with Washington owner Edgar Bennett Williams. When the NFL draft started on Jan. 28, 1969, Lombardi was still officially GM of the Packers, but didn't partake in the selections as Bengtson made some of the worst picks in Packers history. Less than a week later, Lombardi asked to be released from his five-year contract as GM. With little forewarning about his talks with Washington, and despite wording in his contract that prohibited him from coaching anywhere else, Lombardi had all but agreed to become part owner, executive vice president and coach in Washington. After three days of deliberation, the Packers released Lombardi from his contract so he could unretire to coach again.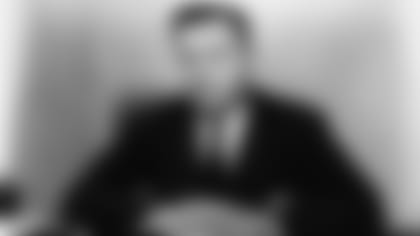 5)    Curly Lambeau (1919-50) –The first time Lambeau quit as coach of the Packers was on Sept. 30, 1949, five days after they lost their opener to the Chicago Bears, 17-0. Or did he? Lambeau announced that for the time being anyway his three assistant coaches – Tom Stidham, Bob Snyder and Charley Brock – would run the team during practices and games while he served as an advisory coach. George Strickler, the Packers' assistant general manager, told the Milwaukee Sentinel, "Curly did not step down as head coach. He merely handed the field operations over to the three assistant coaches." It sounds like a recipe for disaster and was. The Packers finished the season, 2-10, but even before it ended, a coalition of longtime board members – Gerald Clifford, Dr. W.W, Kelly and George Whitney Calhoun – attempted a palace coup to overthrow Lambeau as GM and coach. At a contentious, four-hour board meeting on Nov. 30, 1949, the pro-Lambeau forces prevailed, voting to renew his contract for two years if he agreed to resume his coaching duties. Nevertheless, two months later, Lambeau resigned to become coach of the Chicago Cardinals. The Milwaukee Journal reported Lambeau had finally received the contract offer at the NFL meetings, which had ended on Jan. 23, 1950, but didn't like the wording and didn't sign. Lambeau coached four more seasons in the NFL, three with the College All-Stars and then in late 1958 returned to Green Bay and applied to become general manager of the Packers before the job went to Lombardi.