Vic, what is your guess? Does Rodgers play this week?
I'd like to think he'll play this week. I almost think he has to play for at least a few series, to have confidence that he'd be ready to start and go the distance the following week in Chicago. I acknowledge that the focus should be entirely on beating the Steelers, but I would feel a lot better about going to Chicago for an everything-on-the-line game with Rodgers having gotten some playing time against the Steelers.
Keith from Louisville, KY
Vic, just listened to Kurt Warner on NFL Network talk about the Packers and whether or not we should shut down Aaron Rodgers for the rest of the season. In short, he thought we should because he felt the Packers aren't a strong enough team to win the Super Bowl over powerhouses like the 49ers and Seahawks. Kurt Warner? Of all people to say something like that. I was a little offended. I guess the rest of the middle-of-the-pack teams should shut down their franchise QBs and play for draft picks? Please talk some sense into these people.
Does NFL Network understand the terrible message that's sent to fans when former players suggest a team should give anything less than a totally committed effort to victory? The Packers should quit on their season because they should accept that they're not good enough to beat the 49ers or Seahawks? That's outrageous. That should never come from the lips of a player, coach, former player or former coach.
Aaron from Evansville, IN
Vic, you keep mentioning Spider Y2 Banana. I would just like to say that I personally enjoy it. Maybe it's because I'm an engineering student and I like to know how things work, but at least for me, I believe that such analysis adds to my enjoyment of the game. To each his own, perhaps?
Yes, to each his own. Here's what I like: I like it when Eddie Lacy breaks the line of scrimmage and he's one-on-one with a linebacker or strong safety, and then Lacy drops his pads and I see the defender's body recoil and his head snap back. That's my Spider Y2 Banana, baby. That's what I enjoy and that's what I respect.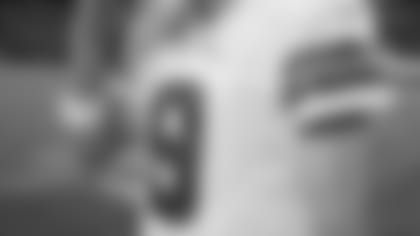 Dallas QB Tony Romo
Ben from Indianapolis, IN
Vic, why do you think many NFL fans are so quick to point out Tony Romo's December failures but then so quick to brush off Peyton Manning's January failures?
I'm not quick to brush them off.
I noticed that when Packers defensive backs don't make the interception when the ball hits them in the hands, the opposing team always seems to march down the field and score. Have you noticed this?
It's not just the Packers. Defensive backs, by and large, can't catch. If they could, they'd be wide receivers, which goes back to that whole best-players-on-offense thing. Charles Woodson could catch, which is the reason he'll be in the Hall of Fame. Rod Woodson, Mel Blount, Deion Sanders could catch. Ty Law had the best hands of any corner I've ever seen. That's why they were great players. Because they could catch the football, they had the interceptions to define their career. Carnell Lake was as talented a defensive back as I've ever covered. He could play safety or corner, he was that good, but he couldn't catch the ball. If he had caught half of the interceptions he dropped, he'd be in the Hall of Fame. If you want an example of how dropped interceptions can kill a team, just go back to Super Bowl XLII. The Patriots dropped two potential interceptions in the Giants' game-winning drive. Catch either one of those balls and the Patriots are four-time Super Bowl champions and likely considered to be the greatest team of all time.
Steve from Lake Stevens, WA
Vic, do you know why the Steelers' insignia is only on one side of their helmet or why the right side and not the left?
I've heard several versions of the story. Let's start with this: Pete Rozelle went into a branding campaign in the early 1960s. He wanted all teams to brand themselves with a logo, which sparked the birth of the Packers' G. Art Rooney was never a branding, marketing kind of guy, so it was no surprise that he dragged his feet on Rozelle's request. As it turned out, "The Chief" got lucky when the American Iron and Steel Institute's new "Steel" logo was offered to Rooney. The three hypocycloids in the logo represent the three ingredients in the manufacture of steel. Well, this occurred late in the 1962 season, when the Steelers were still wearing gold helmets with a black stripe. The Steelers' official position is that they put the logo on the right side only for the purpose of testing its popularity. I've heard that "The Chief" told the steel people that he had 36 players, so send 36 of those logos over here. It's probably just an urban myth, but myths are fun, so I'm sticking with the myth. Anyhow, the Steelers qualified for a game called the playoff bowl or runner-up bowl, and that's the game for which they changed their helmet to black with a gold stripe. Apparently, they got 36 more of those logos, stuck them on the right side only and it's been that way ever since. I'll never forget that when George Perles left the Steelers to become the head coach at Michigan State, he changed Michigan State's helmets so the logo was on the right side only. The AFC North is a funny helmet division. One team's helmet logo is a helmet with no logo, another team wears a logo on only one side of its helmet, and the Bengals' logo is a helmet with varicose veins.
Vic, is there any talk about replacing Brad Jones with Jamari Lattimore?
I don't know, Jake, but I selected your question because I want everyone in Janesville to know that I lifted the ban on Janesville at last Saturday's Packers Everywhere rally in Dallas. All other bans remain in effect.
I keep hearing that the defense struggles to get off their blocks. Why is this? Is it their talent level, defensive formation, physical ability or maybe motivation?
I'll answer this question as Bum Phillips would've answered it: "I don't know, Chris, but if they don't start getting off blocks soon, somebody else is gonna be doing it."
You know what power rankings really are? Rankings of casual fan happiness.
They're meaningless cause for argument. They are the ultimate entertainment for insomniacs and the terminally lonely. If you want to take them to an even higher level, put an asterisk next to one of the team's names.
Andrew from Philadelphia, PA
What are your thoughts on sportsmanship in the NFL as it relates to postgame handshakes? One of my favorite moments in sports is the handshake that follows the ending of each NHL playoff series. I appreciate seeing both sides concluding the series in a respectable manner. In the NFL, all I see is media and a flood of cameras, personnel and players. Do you think it would be good for the game to follow a model such as the NHL handshakes, where only players and coaches can be on the field?
It would look silly. Football's just not that kind of a game. I wonder what that means. Pete Rozelle didn't want postgame fraternizing. There was an unwritten rule forbidding it. Rozelle didn't like the sight of players hugging each other after a game. He thought it sent a bad message. So coaches were encouraged to avoid postgame handshakes and to get their players off the field as quickly as possible. Chuck Noll and Bum Phillips, for example, would make eye contact with each other as they left the field, and nod to each other. Sam Wyche went handshake crazy, which is why we called him "Handshake Sam." He demanded postgame handshakes; he'd make a scene or a stink about it if the other coach didn't do it. Wyche kind of ushered in the era we're in now. I like what the NHL does, but it just doesn't work for me in the NFL. I think I prefer the idea that they really don't like each other.
I hate to say it, but Vic and Packers fans realize the Steelers are not out of it. All they need is: 1.) Pittsburgh beat Green Bay this week. 2.) Pittsburgh beat Cleveland next week. 3.) Miami lose to Buffalo this week. 4.) Miami lose to NY Jets next week. 5.) NY Jets beat Cleveland this week. 6.) Baltimore lose to New England this week. 7.) Baltimore lose to Cincinnati next week. 8.) San Diego lose to either Oakland (this week) or Kansas City (next week). Thus, the Steelers will be revved up like mad for this game. Trust me.
With apologies to Steinbeck, by three o'clock, it was all over.
Spencer from Las Vegas, NV
If Vic Ketchman had things his way, does he retire a Packer or sign a one-day contract with the Steelers or Jags and retire one of them?
I don't like one-day contracts. I think they're ceremonial tripe. When it's time to go, you go.
I'm tired of these over-protective doctors, Vic. If Aaron Rodgers' bone is healed, then he needs to be cleared. Even Aaron is getting frustrated, according to reports. It's no time for over-protecting him. He needs to play before the playoffs.
Your courage is remarkable.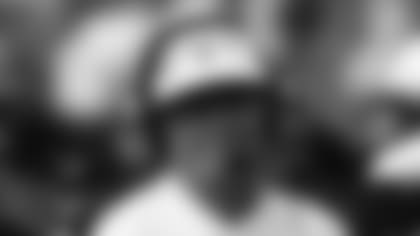 Steve Spurrier
Vic, a new story out of Washington is that RG3's father is lobbying for Baylor's Art Briles to coach the Redskins next year. I don't like the sound of that at all.
Plays, not players, right? Didn't the Redskins already try that with Steve Spurrier?
Sadly, I was not introduced to "Ask Vic" during the 15-1 Packers season. I would like to know the attitude fans had on here and what (if any) warnings you gave out in regards to teams not being able to sustain playing at such a high level.
How many Super Bowls will the Packers win during Aaron Rodgers' years as quarterback? I was getting a lot of those kinds of questions back then. I remember writing, "Anybody but the Giants." With each win, pride intensified, and you know what they say about pride goeth, right? I don't believe in curses, but I believe in karma. The Packers have good karma right now. Let's all work to keep it that way.
And why is the carpet all wet, Todd?
I don't know, Margo. Hey, it's a tradition, folks. Somebody always asks me that question at Christmas time, and it always makes me laugh.