Vic, what would Vince Lombardi do about the amount of celebrations in today's game?
If Coach Lombardi came to life today and sat in Lambeau Field to watch a Packers game, imagine the changes since he last walked the sideline. Would he even know he's in Lambeau Field? The rules of the game? The size of the players. Offensive linemen using their hands to block. All the passing. The little shoulder pads. The giant-sized helmets. Think of the differences in the fans of today vs. when he was a coach. The cost of a ticket. The price of a hot dog. The scoreboards. But he'd recognize the "G" and the style of the uniform. They have endured. Just about everything else has changed, but the uniform has remained the same, and that's why it must never change. It's the link.
Vic, do you think any team this year has a chance to beat Peyton Manning and the Broncos? They simply look unstoppable.
They are, without a doubt, the most impressive team I've seen so far this season. Peyton Manning is so skilled at reading defenses and knowing where to go with the ball that it appears as though he's seen the play unfold before the ball is snapped. The playoffs are the issue for Manning. He has to get over that hump. He needs to silence his critics, and I am one of them, who point to his playoff record and ask, "Why is it so bad?" He doesn't need more stats to prove he's the best regular-season quarterback in the history of the game. He needs to win in the postseason to prove he belongs with the great quarterbacks that took their game to a higher level when the games counted the most.
I know you believe the officials have too much to see to be overly concerned about helmet-to-helmet hits, but aren't they the sheriffs on the field? If they aren't responsible to see vicious hits and throw the flag, then who is?
You can't call what you can't see. I think we've created a game that has become over-officiated and is requiring more intervention from the officials every season. Fans' sensitivity to fouls has become heightened to the point of frustration, and there's no turning back on the issue of policing violence in the game. More officials will only worsen the situation. If you want to know where this game is headed, just watch college football. It's ahead of the curve, evidenced by its new targeting rule, which might be the worst piece of football rules legislation in the history of the game. Even when there is proof that a player was mistakenly flagged for targeting, and the game has been stopped to reveal that truth, the vindicated team is still penalized. That's the classic example of over-officiating.
Is this a new trend where the home crowd boos opposing team injuries because they think they are faking? It just seems like the second an opposing player goes down, the boos starting raining from the crowd. It upsets me.
There's an anger in the stands, and in my inbox, too, that I'm having difficulty understanding. I think we've created it.
The Packers lose to Cincinnati. Cincinnati loses to the Browns. Does this mean the Packers are worse than the Browns? Help! Looking for answers. It doesn't feel right.
That was a layup. It was the easiest pick of the day. The Bengals' secondary was down with hamstring injuries, or misaligned hips. You know, the Packers aren't the only team that has a rival. They have a pretty good football tradition in Ohio, too, and they take football pretty seriously there. You're trying to create a power rankings that makes sense of all results. Today's game is not conducive to that kind of logic. Once upon a time it was, but not now. Each week is different, each game has a different feel and challenge. Never look down your nose at an opponent. Nothing will get you beat faster than smugness.
NFL players receive paychecks and NCAA players receive scholarships, but what type of compensation do high school players receive?
They take with them memories that last a lifetime. They remember forever the first time they got knocked down, how it felt and how they responded. They remember forever what it was like to be challenged. They are thankful for having learned how to act in victory and in defeat, and they treasure the coat that'll hang forever in the closet. If you've played high school football and you love the game and your memories of it, it's Friday night any time you want it to be Friday night.
Carsten from Trier, Germany
My question concerns your statements regarding the old violent days of football. As it seems for me, you are truly ambivalent how to handle the change of the game. I would say you feel that "two souls are dwelling in your breast," don't you? If you had to make a decision on the way football should be played today, what would you decide for?
You're right. I feel a sense of loss but, at the same time, there's no doubt in my mind the way football was is the way football can never be again. We know too much about the toll it takes on its players. Change is difficult and it's often awkward. We are in the transition years. This is a time for change. Can we do it? Can I do it?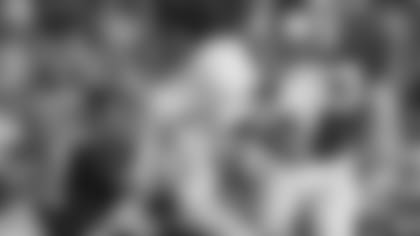 Notre Dame QB Tom Clements in Sugar Bowl vs. Alabama
Dave from Winnipeg, Manitoba
Tom Clements played quarterback for the Winnipeg Blue Bombers in the early 1980s and won a CFL championship in 1984. From my view in the cheap seats, Aaron Rodgers is Tom Clements, only with a stronger arm and slightly better feet (more athletic). I'm wondering if you ever saw Tom play and what your thoughts would be on such a comparison.
Oh, yeah, I saw Clements play and I had already considered the similarities between Clements' game and Rodgers'. Clements would've been perfect for today's game. He wouldn't have had to go to Canada to play.
I know they'll never give up a home game, but what do you think are the chances of me getting to see my beloved Packers at Wembley one day?
The formula is a team struggling to sell tickets hosting a high-profile team with a waiting list for tickets. The Packers are a natural candidate to play in London as a visiting team.
Eric from Turners Falls, MA
Vic, I've had enough of your contradictory view of football. You think it's supposed to be a tough guys game with run first and hard hits while you encourage wimps to cry about the score being run up. The playoff tiebreakers eventually end this pathetic debate. Somewhere before the last tiebreaker, a coin flip, total points scored could give one team a playoff berth and send another packing. It won't be the Patriots. Besides that, I might not have a good reason to teach my sons to hate the Bears were it not for "Refrigerator" Perry tacking on six against the Packers. Sportsmanship is for kids, women, golf and tennis; this is football.
Please don't teach your sons to hate.
Vic, I believe you are confused. Sportsmanship would be not hitting an opposing player in the groin after the play. However, if you are striving for excellence when the competition is not enough competition, than you compete against yourself and shoot for team records.
I totally agree that sportsmanship would be not hitting an opposing player in the groin after the play.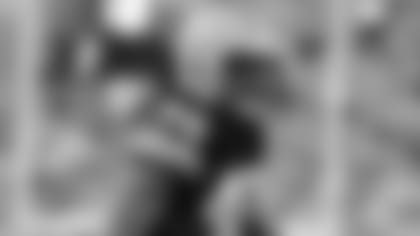 S Morgan Burnett
Want to know the biggest problem the Packers have this season? They focused so much on stopping the 49ers in the offseason that they became a run-averse defense in a pass-first league. Thoughts?
I think not having Morgan Burnett and Casey Hayward has been problematic.
Thomas from Park Falls, WI
Vic, could you ever give us some actual inside information? I mean, you're around the team and players all the time, yet, all we get is stuff we can read all over the Internet for 90 percent of what's in these "Ask Vic" columns. I think many of us would like to hear some things we can't read or see on national TV shows. Just saying, buddy, are you restricted from saying or talking about certain things?
You want rumors, don't you? I assume I'm not permitted to publish rumors. I don't know that for sure, but I was never permitted to publish rumors when I worked in the newspaper business, and I've just made that the way I report. Jim from Monroe, WI
Vic, with another death of a fan in baseball at the Dodgers-Giants game, thank God we have great fans that treat the other teams' fans well. Let's all remember it's just a game and to treat other people in the stands with the respect we would want. Hopefully, this never happens in Green Bay.
A man died because of a game. How could that happen? It will never happen in Lambeau Field. I've been here three years and I haven't even seen a fight. The game is changing, but Packers fans must not change. This is good.