Thomas from Evansville, IN
How do we retake the NFC North and stay on top? What is our first step?
Beat the Bears. Good morning!
Steve from Middletown, KY
No surprise here. All the prognostication came true. The Packers and Bears kick off the season. With new management and new coaches, we already have high expectations for this team. Obviously, we want to get off to a fast start this year with guns blazing, especially against our conference rival. How much extra pressure, if any, does this really add onto the team?
I don't think it adds pressure. If anything, isn't it incumbent on the Bears to hold serve? Heavy is the head that wears the crown. The Packers were the frontrunners in the North for years. Now, Chicago is the one being hunted for once. The Packers have everything to gain in this scenario. A Week 1 win at Soldier Field would put the entire league on notice.
Daniel from Los Angeles, CA
Love the Packers and Bears kicking things off in 2019, but what's more is we get the 200th game at our place. That should be a special game, probably with large playoff implications as well.
Two historic games in one historic season. Think of all the lifelong memories those two franchises have created over the past century. This was a no-brainer to open the NFL's 100th season.
Caleb from Pine Island, MN
So, the Packers and da Bears in the season opener. Based on everything so far this offseason, what storyline(s) are you most looking forward to seeing culminate in that game?
I don't know if it'll be the biggest storyline, but you have two safeties facing their former teams. Adrian Amos is already tweeting about it. Seeing Aaron Rodgers and Ha Ha Clinton-Dix will be compelling to watch after they matched wits in practices over the years.
Connor from Salt Lake City, UT
Mike and Wes! Our EDGE FA acquisitions make our pass rush better no doubt. My question is how are they in pass coverage? Z said he was confident in his interview, but as someone who has access to tape, what do you guys see on him and Preston?
Washington had no issue asking Preston to drop into coverage. He seems athletic enough to handle it from everything I've seen. I don't know much about Za'Darius' ability in coverage, though. It doesn't sound like the Ravens asked him to do it too often.
I'm not quite on the Robert Tonyan bandwagon yet, mainly because I have not seen enough of him. But I am looking for a big year from Jimmy Graham. This year more than ever I think he will play with a chip on his shoulder. I still think he will be a valuable part of the offense barring injury. I think we have greater needs than tight end with our No. 12 pick.
I want to see what he can do when healthy. The broken finger was noticeable, but I think that knee injury Graham suffered early in camp hurt more than he let on. Aaron Rodgers is obviously a fan. Gutekunst was vocal in his support last month and again Monday. Sometimes you just have to reset the board and take another crack at it. Graham will get that chance in 2019.
Eric from Stramproy, Netherlands
Hey Wes, do think Gronk's retirement has any impact on the TE market? One more open spot?
The Patriots have been bracing for Gronk's retirement for a few years, so I assume they have a plan. Jared Cook is still hovering in the free-agent ether. If Cook is willing to wait, I assume that ship is eventually going to come in somewhere. There just aren't a lot of high-impact tight ends out there.
Elliot from Minneapolis, MN
It's a long way away, but I think the WR battle between Allison, MVS, ESB, and Moore is going to be extremely fun to watch in training camp. They all have a lot of potential. I can't wait to see what that one brings it.
It's going to be fun to watch, especially when you factor Jake Kumerow, Trevor Davis, Allen Lazard and Teo Redding into the mix. There are only so many roster spots to go around and stakes will be high with two spots open in '11' personnel grouping.
Luc from St. Thomas, Canada
In response to Scott from Appleton, WI, corner involves the ability to fluidly run backwards and flip your hips seamlessly to start running forward. Most 5-10 to 6-0 guys do this better than a 6-0 to 6-2 guy.
I couldn't have said it better myself, so I won't.
So the Packers will be kicking off the NFL's 100th season in Chicago. The Packers have hosted the Bears in prime time in each of the last eight seasons, which is insane. Meanwhile, the Pack hasn't played a prime time game in Chicago since 2010. Now I'm not a fan of making a big deal out of coincidental patterns, but this is one I fully and shamelessly support.
Funny how that worked out, huh? You should probably start booking your trip to Miami now.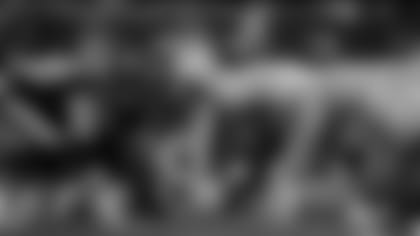 Packers-Bears will kick off 2019 NFL season
Thursday, Sept. 5 at 7:20 p.m. CT, at Soldier Field
Rob from Buckinghamshire, UK
Does opening the season exclude us from playing a Thursday night game later in the season? Has to be advantageous not having a short week later on.
I asked Mark Murphy this on Monday evening. It's his understanding the opener doesn't count as a traditional Thursday night game. So the Packers likely will have to play another later in the season.
Wes from South St Paul, MN
Mike/Wes, after the signing of the Smiths and Amos, the draft pundits seem the think the Packers will shift their focus to OL, TE and/or WR in the first round. The contract structure of the Smiths would seem to indicate that EDGE and TE would still be the focus. Quality EDGE rushers don't come along that often and Packers have had great success drafting OL and WR in mid rounds. You thoughts?
Green Bay could justifiably go offense in the first round after its moves on defense, but that wasn't lip service when I said the Packers needed to create depth at edge rusher. They have a solid foundation with the Smiths and Kyler Fackrell, but this draft is deep enough to warrant drafting another in the first or second round if that's how the board falls.
What are your thoughts on the team's free agents signings and how it will impact future salary caps?
I wouldn't say I'm tight – my wife may disagree – but I'm very analytical when I spend. When I want to buy a new shirt, I ask myself – "Can you live without it?" I think NFL GMs have to use a similar approach with free agents. Most high-end free agents will help your team, but do they make you a championship contender?
Running back seems to be a position of need. Who on the current roster is best suited to compete with Jamaal Williams and Aaron Jones? Are there any running backs worth a first-round pick?
Things could always change on draft day, but the Packers appear to be content with their holdings at the moment. When pressed about the need for a third RB, Gutekunst pointed to his desire for Kapri Bibbs and Tra Carson to push for that job in camp. Josh Jacobs has the best chance of going in the first round.
With Gronk's announcement, we are in a position to draft the man that could become the best tight end in the league. Who do you believe are the top three tight ends currently playing?
Travis Kelce, George Kittle and Zach Ertz are carrying the torch for the next generation of premier NFL tight ends.
Which is worse for a GM when selecting a QB in the first round: drafting a bust or passing on a future All-Pro?
I'd say passing on the All-Pro. The Jaguars paid a lot of money this offseason to replace Blake Bortles – one year after passing on Patrick Mahomes and Deshaun Watson.
I wasn't sure how I felt about the 15-yard onside fourth down conversion attempt (if that's the official name of the play), but as soon as I read that it will be up for a vote among owners, I landed on on-side kick attempts reverting to pre-2019 kickoff rules. This feels too gimmicky, and just leaves a bad taste in my mouth.
It would be one of the biggest alterations the league has ever made to a play, which is why I don't think it ultimately will pass.
Didn't the Packers have a third-round comp pick in 2014 when they drafted Richard Rodgers? And wasn't that because we lost Greg Jennings in FA?
Yes. That also was five years ago.
Jeff from Sun Prairie, WI
Hey, every day reader, if the Milwaukee Bucks win the championship would Aaron be the first current player to own a championship ring from another sport.
He might be. LeBron James is a part-owner of Liverpool and could theoretically do it this year.
Just a comment and a plug for Christl's columns. With all the recent Insider questions/comments about retired numbers, fans should read Cliff Christl's historical piece on "Golden Boy" Paul Hornung, whose number 5 was slated to be retired by Lombardi, but was never finalized. Still, outside of a couple of brief stints, you never see another Packer wearing number 5 after the regular season begins.
Theodore from St. Louis, MO
How useless is replay? I'm not a basketball fan, but I did see the end of the Duke game. The shot they were reviewing clearly didn't hit the rim. The spin of the ball told me everything I needed to know. Turns out, allowing the points scored after the shot clock expired didn't amount to a hill of beans. Whose hill is this anyway? And whose beans?
That's the trade-off, right? The refs want to make sure it got the call/clock correct, but that takes time. How much are you willing to concede to make sure they get it right?
With the recent talk about retiring numbers, how many more numbers can we realistically retire without running out? What happens if a team gets to that point? Will the NFL ever allow numbers into the triple digits?
I can't imagine the NFL allowing triple digits. At least not in my lifetime. The league has only been around for 100 years, so teams have to be selective. The Packers could've easily retired 14 numbers like the Bears, but then what do they do over the next century?
Here's what I want to see. Extend the season by 2 weeks. Make everyone play an international neutral site game AND get an extra bye week afterwards. Players would be happy with the extra rest, NFL would get the extra exposure around the world and dollar, and I would get two more weeks of football! Why hasn't this happened yet?
I see I'm not the only one taking advantage of post-free agency sales. That's how I got a steal on my Johnny Jolly jersey. What's the most obscure jersey you've ever owned? Mine has to be the Tim Masthay jersey that's a bit tattered. Turns out they don't make punters' jerseys as durable as the skill positions.
I'm not a jersey guy, but I really wanted my son's first jersey to be Jayrone Elliott. So last year, I arranged that.
No question just a comment. I chuckled over the remark Wes made when talking about Rodgers' number being retired. "I just hope Lynn Dickey is in attendance for the jersey retirement." This poor guy got his brains beat in every week, it seemed. I'm not sure how many bones he broke during his NFL career, but I used to call him the Evil Knievel of pro football. I think it's only fitting that he attends the ceremony, if nothing else but to pretend.
Not all superheroes wear capes. Sometimes they just have a luscious mane of curly brown hair and a take-no-prisoners mentality to playing the position. Dickey wasn't the hero the '80s Packers needed, but he was the one they deserved.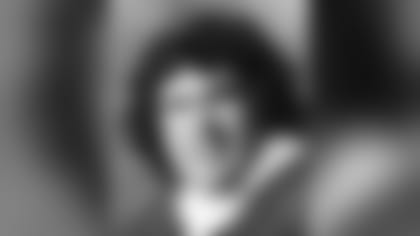 Who would you rather see in the Monday Night Football booth: Gronk or Peyton Manning?
Brandon from Wauwatosa, WI
How's your bracket doing? Thankful you survived the Duke-UCF nail-bitter?
Better now that Duke won. I have 12 of the 16 remaining teams, including all of my Final Four picks. I'll take it.
Wes, as a fellow journalist, please don't let "byline" become synonymous with a you-know-what. Life is difficult enough for us journos these days. This aggression will not stand, man.
I'll admit I got a little carried away. When there are so many folks calling for an encore, you just want to give the people what they want. That's what Dewey Cox would've done.