It seems to me that torn ACLs are a lot more prevalent today than they were 20, 30 or 40 years ago. What's changed?
The players are bigger and stronger, therefore, the strain on their joints and ligaments is greater. The players have gotten too big and too strong for not only their own good, but for the game's good.
Who do you believe will fill Bulaga's role at left tackle now that he is injured? Does rookie David Bakhtiari have a shot?
We're going to begin accumulating that kind of information today and I am going to get it to packers.com readers as soon as I get some indication at practice this morning as to what the immediate strategy is. Assuming that Bryan Bulaga will not be practicing this morning, will rookie David Bakhtiari step in at left tackle, or will Marshall Newhouse move back to left tackle, thus ending at least one half of the flip flop? I'll post a "training camp look in" story this morning.
My question is about Derek Sherrod, given Bulaga's injury. Why has it taken so long for Sherrod to come back? It seems like it's taken two seasons for him to come back from his broken leg.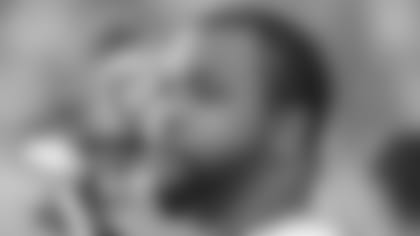 Obviously, Sherrod's injury was and continues to be about more than a broken bone. It was a catastrophic fracture and it included associated soft-tissue damage, as these types of injuries often do. He's got to get back to where he was prior to the injury, which means getting back to the same strength and quickness he possessed in that leg before it was injured, and that involves nerve regeneration, which requires time and patience.
Hey, Vic, what gives with the Packers' coverage of Bulaga's injury? I am a diehard reader of packers.com and a Twitter follower. I don't mind reading the feel good stories of the new seating for the long waiting season ticket subscribers, Robinson HOF, etc., but we got nothing all day, yet, every sports news broadcast had it as a big story. Pretty sad when you have to go outside the Packers organization for news and updates. A journalistic disappointment.
One guy reported the injury. Every other report was based on that report, and I acknowledged that report in yesterday's "Ask Vic." I also acknowledged that it was going to be a tough wait for more information because we wouldn't know more until Mike McCarthy next spoke to the media, which will be today following practice. Our wait is nearly over. In a few hours, Coach McCarthy will speak on this subject.
Bulaga down is bad news. I'm guessing there will be a lot of complaining about the danger of the Family Night scrimmage now.
Imagine the uproar had this occurred in an Oklahoma drill. We have become injury crazed. My inbox is a Bulagathon. I can hear people breathing hard as I read the words they've penned. Folks, it's football; you WILL get hurt. It's not if, it's when. Injuries are a guarantee. We have to accept that they will happen.
Well, Vic, given your time covering the Jaguars in the AFC South, you must have some insight on Vince Young. Anything you care to share about him?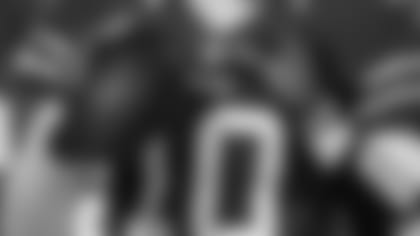 He was a new age quarterback before the new age began. What he lacked in conventional passing skills, he possessed in improvisation as a runner. He was an immediate success and defensive coordinators that had to face Young went to work on how to stop him. Mike Smith was the Jaguars' defensive coordinator then and his strategy for defensing Young was to "make him be a passer." Those were Coach Smith's exact words. Instead of rushing Young, Smith flooded the passing lanes with defenders. The intent was to keep him in the pocket and make him play to his weakness. He had a lot of very bad games against the Jaguars, including a meltdown game in the 2008 season opener that resulted in Kerry Collins replacing him at quarterback. It's my opinion that Young's instant success was the worst thing that ever happened to his football career. I think it gave him the feeling that he could do in the NFL what he did in college and still be successful. That won't work. At some point, he had to become a passer. If you're not, they'll make you be one.
Do you feel the Packers are considering Young so they have an athletic QB to practice against the read option with?
I doubt that's the intent. The "woods" are full of read-option guys you can sign to your practice squad and use as scout-team quarterbacks. When you consider signing a veteran quarterback, it's because you want to deepen the talent at that position.
I'm jogging my memory back to the 1960s Packers and their training camps. The athletes of today report in far, far better shape than the players of that era. In fact, the training camps were longer and the first 2-3 weeks of camp were primarily spent getting the players in playing shape. There were constant two-a-days and live tackling, considerably more physical. Yet, I don't recall a season starting that virtually every starter wasn't available. How is it that almost every team is experiencing impactful injuries under the present training camp guidelines?
You're right. Training camp began right after the Fourth of July, it was nine weeks long and there were six preseason games, not four. Every day was two-a-days and nearly every practice was in full pads and included long sessions of nine-on-seven drills. Yet, as you said, seldom was a player lost for the season to injury, and it was unheard of for teams to sit their starters for the final preseason game. In fact, the closer you got to the start of the regular season, which began in late September, the longer the starters played. The stresses on the body in today's game are too great. That's all it can be. We're obsessed with the head; what about the rest of the body? Something has to be done to make this game smaller, weaker.
Vic, who is all on the NFL Hall of Fame committee? How does someone become a committee member?
The Hall of Fame selection committee includes a media member from each of the league's 32 teams. There's also a representative from the Professional Football Writers of America and 13 at-large delegates on the committee. The majority of the committee members I know are veteran and esteemed football writers. These are men who've covered the game long enough to have covered the players on whom they're voting. The committee members are also people who love football, respect its origins and want to get it right. They do a fantastic job of protecting the sanctity of the Hall of Fame.
Mark from Stewartville, MN
Vic, concerning the lawsuit the group of former players has filed against the NFL, did coaches, team doctors and team owners back in the old days have any idea how dangerous concussions were? Didn't the entire NFL culture, players included, believe a player could quickly recover from a blow to the head? If everyone involved had no idea how dangerous head blows were, how can anyone be held responsible for what has happened to so many of the players after they have retired?
Your final question is one a judge might have to answer. What I can tell you is that in the old days concussions were considered to have been little more than a headache, and that goes for all of football, from high school on up. Unless you were out on your feet, you were going to continue playing. Those days are over, and it's good that we have a new-found sensitivity to protecting the health of the men that play this game, but it's no less a fact that a lot of the old guys are struggling late in life with injuries from the game they played and made popular. The league is funneling more financial assistance in those players' direction, and that's what's going to make this lawsuit go away. I'm all for it. I love the old guys.
Vic, once the pads went on Saturday night and the action got closer to full speed, Eddie Lacy showed why he may have been a steal as a late second-round pick. Have you ever covered players over the years that were just average in practice or camp who simply needed the action to be full speed in order for their true talents to come to the surface?
One guy immediately comes to mind: Franco Harris. He was terrible in his rookie camp. He looked like a bust. Then the regular season arrived, and Harris became a star. His running backs coach would later say that Harris needed defenders running full speed for him to make them miss. Harris was a cutback runner, and cutback runners need people running hard in one direction so the runner can cutback against the flow as the flow runs by. Fred Taylor was a cutback runner and he had a terrible rookie camp, but became a star just a couple of games into his rookie season. Power runners also need for the action to be full speed because it is with their full-speed power that they overmatch their opponents. It's not football until it's full speed. That's when we find out who wants to play and who can play.
Vic, I saw a recent survey with Green Bay as one of the happiest cities in the United States.
Obviously, that survey wasn't taken yesterday. There is some genuine angst in Green Bay and in all of Packer nation today. It'll pass.