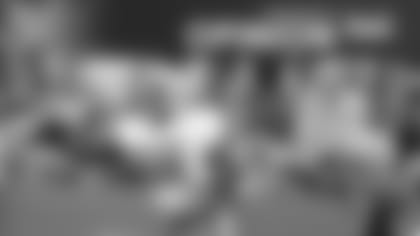 WR Randall Cobb
How concerned are you about Randall Cobb's bicep injury? This sounds like something that could be bothering him for the rest of the season.
I got the same feeling from what Mike McCarthy said about the injury this week. I wasn't expecting to hear what I heard. It sounds as though Cobb is facing a play-through-pain proposition and pain is a bad companion. At the least, I think it could cost Cobb his kick-return duties, and I would see that as a big loss. He's a sensational kick-returner, a game-changer who would be very difficult to replace without a decline in performance. Cobb, in my opinion, is this team's No. 3 star, and I'm stunned fans aren't obsessing about this injury, as they seem to do about every other little sprain and strain.
Vic, you said the Packers like left tackles. Is drafting left tackles and cross-training them common around the league? It sure seems to come in handy for us.
Yes, it's common around the NFL, just as it's common for baseball teams to be full of shortstops. The logic is that the shortstop of a team is often the team's best athlete or, at the least, it's best right-handed athlete. If a guy isn't his team's best athlete, why would you want him? The same logic can be applied to left tackles. He is usually the best athlete on his team's offensive line. There are always exceptions to this logic. Center, for example, introduces a separate skill. John Hannah was a guard, but that was in the run-the-ball era when guards were as valued for their run-blocking prowess as left tackles are today for their pass-blocking skill. This is the pass-the-ball era, and offensive linemen are judged first and foremost on their ability to pass block, and a team's best pass blocker is usually its left tackle. Simply put, a left tackle usually has the athletic ability to play any line position; the other four positions don't translate nearly as well to left tackle.
What is the scoop on the Mike Neal experiment? Could this hybrid thing really work out and would the Packers deploy it?
It intrigued me when I saw Neal playing linebacker in OTAs. I saw it as a way to get more size on the field without losing a pass rusher. I was really looking forward to finding out in training camp if Neal had the play-in-space ability to make this work. The problem is that Neal has been sidelined by injury for most of camp and there's no way to offer any kind of information or judgment on his play as a linebacker. Maybe we'll get a look at this experiment in the preseason.
Why does the first string play the longest in the third preseason game? Why not the fourth? Isn't the chance of being injured the same?
The final preseason game is too close to the season opener. The third game seems to be the perfect point in the preseason to acclimate players to a regular-season type of work week, including a game plan for that week's game. What's most important is that everybody do it the same week. You want a competitive atmosphere. You want your ones working against your opponent's ones. You want to see your team is ready to start the season, then you want to shut them down and make sure they've got a full tank of gas for opening day.
Jarrod from Monticello, MN
I like the zone-blocking scheme but worry it may be too technical for the Packers offensive line. I would rather see the line win one-on-one battles and running backs hit holes and go. Simple.
No blocking scheme is simpler in concept than zone-blocking. Just occupy your man; the back will find daylight. Trapping and pulling schemes are complicated because they require orchestration. Folks, we're obsessing on the zone-blocking scheme, just as we do on every scheme because we've come to believe schemes are the difference maker. They are not. The players are the difference maker. I happen to believe the Packers offensive line, and its scheme, will cease to be an issue the moment one back takes it to the house. That's what this team needs. It needs a big-time back that can take what the line is providing and do something with it. The moment that occurs, everything will change.
With what we saw from Mason Crosby last season, do you see anyway he's the kicker this season?
In my opinion, it's his job to hold, which I believe he can do with a strong performance in what's left of the preseason. This team wants him to succeed. It knows what he can do and it wants him to get back to doing it. His coach has steadfastly supported him. Make the kicks and this is over.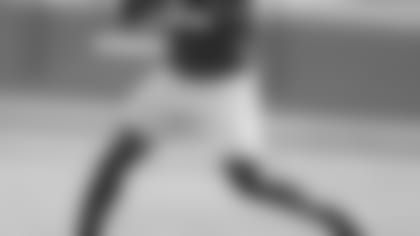 QB Vince Young
Vic, do you think Vince Young has the chance to be the No. 2 guy? Or do you think the team brought him in to practice against read option?
I'm starting to get the feeling Young would become the favorite to win the No. 2 job should he play well in St. Louis on Saturday night. Clearly, Mike McCarthy is intrigued by Young's skill set. I also think the coach likes the idea of having a quarterback behind Aaron Rodgers who's experienced the heat of the moment and has won crunch-time games. The coach is a quarterback guru and Young presents an interesting challenge: Can his considerable athletic ability be tamed and polished? I think this could be fun.
J.D. from Indianapolis, IN
Vic, in 2005, the Steelers became the first team to ever win a Super Bowl as a six seed. Two years later, the Giants got hot and won it as a five. In 2010, the Packers got healthy and hot at the right time of year and became the second team to win as a six. That was followed by late-season surges from the Giants and Ravens to win the most previous championships. When the Packers lost to the Broncos after the 1997 season, it was only the second time since the merger a wild-card team had won it all. What has changed to have diminished the benefits of home-field advantage in the playoffs?
It's the result of a deepening of parity, especially as it pertains to the quarterback position. Look at the quarterbacks of the teams you've mentioned: Ben Roethlisberger, Eli Manning, Aaron Rodgers and John Elway.  The best teams have always had the best quarterbacks, and the gap at the quarterback position was once such that the combination of the best team with the best quarterback playing at home was unbeatable. Nowadays, most teams seem to have a star quarterback, and that's the product of the league shaping the game to favor that position. I have great respect for the men that play the position, but the rules now are such that it's never been easier to play quarterback.
I watched practice and one thing that struck me was how much half-speed stuff the offense did. Is this just part of the teaching/learning procedure?
Yeah, that's it. Coaches don't have two-a-day practices anymore. They've lost a lot of field time, and that means they're having slow down the practices they have and use them more as classrooms than proving grounds.
Justin from Menomonee Falls, WI
Reports from Minnesota are saying Desmond Bishop's roster spot may be in jeopardy as he attempts to recover from yet another injury. Seriously, Vic, when are people going to start trusting our front office? They obviously knew something we didn't.
I sincerely hope Desmond fully recovers from his injuries and enjoys a long and productive career. He's a good man and I enjoyed covering him. He's one of the first players I interviewed after I arrived here. Unfortunately, football continues to be a young man's game, and youth is not defined by age in football. I've been writing that for a long time and I don't think I've changed my readers' minds one bit. They become attached to players and they don't want to let go. The smart teams are the ones that know how to let go.
Vic, I've been hearing about joint training camp practices between teams; the Patriots and Bucs, for example. What are the advantages and disadvantages of these joint practices? Why do the Packers shy away from these opportunities?
I like them; I've always liked them. They became all the rage in the '90s. The last one I covered was a few years ago, Falcons and Jaguars. The advantage of a combined practice is that it's new competition. When you work against the same guy every day, you start to play the guy more than the assignment. What happens when you face a new guy? Combined practices make you face a new guy. They also cut your players' reps in half because you're doubling the number of players on the field, and that helps keep your players' legs fresh. I think combined practices are more competitive than preseason games. I've witnessed some vicious nine-on-sevens in combined practices, and most coaches would tell you that's the main disadvantage of combined practices; they can get a little too intense. Another disadvantage is the disruption it creates. Usually a combined practice includes an agreement that you'll go there if they come here. In the Packers' case, that could mean putting everybody on a plane, busing them to and from the hotel, to and from the field, etc., and that results in a lot of time spent on moving, rather than teaching and resting. When I was in Pittsburgh, the Steelers did them twice a year with the Redskins, who trained nearby. It was a bus ride, not a plane trip. I like the way the Patriots have built their combined practices with the Bucs around a preseason game.
Richard from Lake Havasu City, AZ
Vic, could you please explain what a hybrid 3-4, 5-2 defense is? I have read about hybrid defenses but I do not understand this one.
A college 52 is nothing more than a 34 with the two outside linebackers posing as stand up ends at the line of scrimmage. For example, Hugh Green and Rickey Jackson were college 52 stand up ends. The players inside them were defensive tackles and the player inside them was a nose guard. Drop the ends off the line of scrimmage and they're linebackers in a 34.
George from Hutchinson, MN
The coach had mentioned about the energy and physicality of certain practices. Then I read from you and Rodgers about the lack of energy the players had shown during this last game. What's up with that?
I don't know. Practices were full of energy, but I thought the Packers lacked energy in last Friday's preseason game. Maybe all those 8:20 a.m. starts had them ready for bed at kickoff time. That's sarcasm, by the way.
Ronnie from San Antonio, TX
What are your expectations for the Packers defense as a whole?
Play better, especially in big games against the power teams on the schedule.
OLB Nick Perry
Trevor from Atascadero, CA
Vic, I have heard little to nothing about Perry this training camp. How is he looking so far?
How much have you heard about Clay Matthews? It's difficult for pass rushers to jump out when they're not allowed to sack the quarterback. Perry is at practice every day, learning his craft and practicing his technique. Maybe he'll jump out in St. Louis.
How do the salaries of Bulaga, Tretter, Sherrod and others who are on the injured reserve list affect the salary cap?
Those players aren't on the injured reserve list. Players on injured reserve are a full cap hit, unless they have a split contract. A split contract provides for a reduction in salary in the event of an injury that would place the player on injured reserve. Just remember this: You pay it, you cap it.