GREEN BAY – The tears started to form in Steve McDuffie's eyes as soon as the green No. 58 jersey emerged from the Lambeau Field tunnel amidst a sea of Packers uniforms.
Yes, it was a preseason game in the record books, but this matchup between the Packers and New York Jets meant so much more to McDuffie and his wife, Melissa.
Back in Buffalo, N.Y., Steve rebuilt a football program at Bennett High School over the past 11 years. His teams have won Harvard Cups and a Section VI title. Several of the team's players have earned college scholarships, including the crown jewel of the program – Steve's son, Isaiah McDuffie.
Isaiah is the McDuffies' Superman. While soft-spoken on the surface, he's genuine and dutiful. That persona, and his heatseeking approach to playing linebacker, earned Isaiah the nickname "Bloodhound" during his time at Boston College.
Steve and Melissa have watched their son do it all between the white lines, but it wasn't until last Saturday the couple saw Isaiah under the lights in an NFL uniform – and that sight extracted 22 years of emotions from his father.
"I was up in the stands crying and my wife had to console me," Steve McDuffie said. "Isaiah has been a great son. He has done everything the right way his whole life.
"For him to live out his dreams and aspirations, with me being his father and his head high school coach, I was overwhelmed with joy."
Isaiah made his Packers debut against the Jets after a strained hamstring forced him to start camp on the non-football injury list. Entering the game in the third quarter, Isaiah recorded four solo tackles in 19 defensive snaps.
Football is a way of life for the McDuffies. Steve and his brothers, Teddy and Chris, all played for the University at Buffalo. Chris might have had the best shot at the NFL of the three had it not been for a knee injury that caused him to hang up his cleats, which coincidentally opened the door for future Packers draft pick James Starks to start in the Bulls' backfield.
Isaiah grew up idolizing his uncles and his father, who has been the football coach at Bennett High for the past decade. As a toddler, Isaiah would run around the house with a football in one hand and a helmet in the other. You could not take them away.
Isaiah didn't just love playing football. He loved everything about football, whether it was serving as the team's water boy in middle school to performing strenuous workouts his parents had to curtail.
"There would be days where he would do 800-900 pushups," Steve said. "I'm like, 'Hey man, you're looking really buff there, son.' He'd be like, 'Yeah dad, I'm going to keep doing them until I can't feel my arms.'
"He's just very determined. He knows his body and really believes that his success is in his preparation."
The Packers' preseason finale against the Buffalo Bills this Saturday represents a special homecoming for Isaiah at Highmark Stadium, a venue that houses special memories for both him and his family.
"It's just crazy, honestly," Isaiah said. "Everything is coming full circle. In high school, I played there four times. So going back, as a pro, is going to be special, for sure."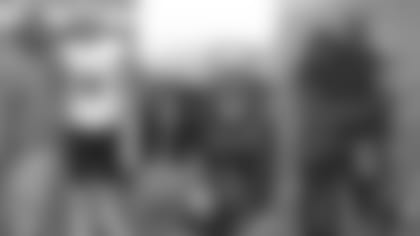 Character revealed
Steve McDuffie has a lot of sayings he likes to share with his players, but perhaps his favorite is the adage, "Adversity doesn't build character, it reveals character." That was never truer than the early days of Isaiah's playing career for Bennett.
Isaiah was already playing JV at Bennett as an eighth grader. When he entered high school, his father had started turning a corner with the football program, which once endured a series of winless seasons.
One barrier was knocked down in the early 2010s when the Buffalo city schools were granted admission to Section VI, one of 11 subsidiaries of the New York State Public High School Athletic Association. Prior to that, Buffalo football programs were only permitted to play amongst themselves.
Bennett's co-op football program included Isaiah's high school, Olmsted, which didn't offer football. Isaiah played linebacker as a freshman before also playing on offense as a sophomore.
"Isaiah is such a calm, mellow guy. And then come gameday, like a switch hit and he's goes from like Clark Kent to Superman. … It's like he transforms into a whole new guy." -Steve McDuffie, Isaiah's father and high-school football coach
That year, Bennett began its charge to becoming a regional power. In order to advance to the Section VI Class B title game, however, the Tigers needed to get past Burgard High, which was ranked sixth in the state at the time.
Steve was exceedingly tense the day of the game, furiously pacing around the house. Isaiah, barely 15 at the time, sensed his father's nervousness and quickly put Steve's mind at ease.
"When we were in the car going to the stadium Isaiah looked me right in the eye and he said, 'Don't worry. I'm not going to let you lose this game today,'" Steve recalled.
Bennett's stat book had Isaiah down for 30 tackles that day, but most importantly, he scored both rushing touchdowns in a 16-14 victory that punched the program's first ticket to then-named Ralph Wilson Stadium for the Section VI final.
After watching Isaiah power Bennett to the win, Steve saw his son in a different light from that day on.
"Right then and there, I said to myself, 'Jeez. He wasn't kidding,'" said Steve about his son's pregame proclamation. "Isaiah is such a calm, mellow guy. And then come gameday, like a switch hit and he's goes from like Clark Kent to Superman.
"That's what I think people kind of underestimate about him; he's so soft spoken but when it comes to game time it's like he transforms into a whole new guy."
If getting to the Section VI title game wasn't hard enough, winning the thing was an entirely different proposition.
The following week, inside the Buffalo Bills' famed stadium, Bennett would lead Cheektowaga by as much as 21 points near the end of the third quarter.
However, it all came crashing down after the Warriors came back and quarterback Zak Ciezki threw a successful Hail Mary to Stephan Parker with seconds remaining to beat Bennett 40-34.
The Tigers clawed their way back the following year, only to have their hearts broken again in a 25-22 overtime loss to Cheektowaga. Those games represented two of Bennett's only three losses from 2014-15. Despite the loss, Isaiah was the MVP of both games…and the first guy in the handshake line.
"He didn't say a word negative. He didn't point a finger," Steve said. "He said, 'Hey, let's use this as motivation for the next year.' It showed me what type of kid Isaiah really was. I was very, very proud of that."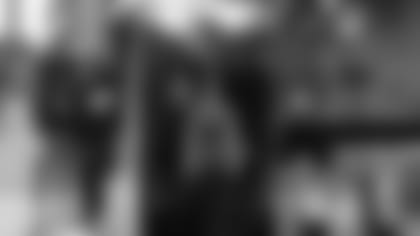 Sheer domination
Bennett was on a mission during Isaiah's senior year in 2016. With "finish" chiseled into the team's mantra, the Tigers charged their way to the Section VI Class A title game against Starpoint.
Isaiah, who committed to Boston College earlier that spring, rushed for 1,531 yards and 21 touchdowns on offense that year, with 111 tackles, three sacks, five forced fumbles, three fumble recoveries and one interception on defense.
The game against Starpoint was Isaiah's finest hour, though. He rushed for 146 yards and two touchdowns and racked up 15 tackles in a 28-13 victory over the previously undefeated Spartans. In its third try at the then-renamed New Era Field, Bennett finally had gotten over the hump.
"It was very special," Isaiah said. "All the hard work, all the sacrifices my dad has made as a coach, even all of us, the players. We made a lot of sacrifices that summer, that offseason. We knew we wanted to end it the right way."
Although Bennett would fall to Greece Athena the next week in the New York state quarterfinals, Isaiah still felt like he went out on top. Shortly thereafter, Isaiah was honored with the Connolly Cup, given to Western New York's top high school player.
"I have a lot of young cousins and a younger brother that I try to be a good role model for and show them I was in the same place that you were." -Isaiah McDuffie, Packers rookie linebacker
Steve kept coaching at Bennett. After the games were over on Friday nights, the family would make the six-hour drive to Chestnut Hill, Mass., to watch Isaiah as often as possible.
Isaiah's work ethic translated to the Atlantic Coast Conference. While a knee injury sidelined him for most of 2019, the 6-foot-1, 227-pound linebacker bounced back with a career-high 107 tackles, three sacks and an interception as a redshirt junior in 2020.
Opting to declare for the NFL Draft that spring, Isaiah spent the three days at the family's Buffalo home. There were some rumblings about a few teams that were looking at him, but the phones had fallen silent as the draft rolled into the sixth round.
Isaiah wanted more than anything to hear his name called, but the bigger thing was landing in a good opportunity. He soon would receive both when the Packers called to inform Isaiah they were taking him with the 220th overall pick.
There was a barrage of tears and hugs inside the family's living room. Once things settled down, Steve popped the Dom Perignon he'd been saving for a special occasion. This more than qualified.
"It was big for the family," Isaiah said. "It's very motivational because I have a lot of young cousins and a younger brother that I try to be a good role model for and show them I was in the same place that you were."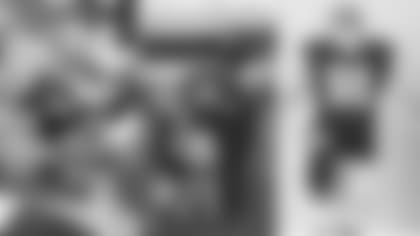 'We're all going to be Packers'
It's a busy time right now in the McDuffies' world.
While Isaiah is embarking on his NFL journey, his younger sister, Gabrielle, is a JUCO All-American basketball player at Niagara County Community College. Their youngest sibling, Noah, will be a freshman this fall and a pretty good running back, himself.
For Isaiah, his focus has been set squarely on football this summer. Since being cleared from the hamstring, the rookie sixth-round pick has lived up to his pre-draft billing as a hard-charging tackling machine with a relentless motor.
"I've been really impressed with him," Head Coach Matt LaFleur said. "He does a really good job of playing with his hands and he's aggressive. Just looking for him to fly around, attack the football and make plays."
So, the stage is set for Isaiah's fifth game inside the Bills' home venue, now known as Highmark Stadium. Both he and his father agree it's going to trigger a lot of positive memories.
In most circumstances, the McDuffies are devout Bills fans. Isaiah estimates he's been to five games, the most recent being Buffalo's 21-13 upset of the Packers on Dec. 14, 2014.
The tables turn on Saturday. Melissa recently purchased a Packers T-shirt jersey for her husband with 'No. 1 Dad' on the back, which Steve plans to wear with pride.
"We are all diehard Bills Mafia-type people up here," Steve said. "But guess what? We're all going to be Packers that day.
"I don't care what anybody says or anybody thinks, it's going to be 50 screaming people in the stands for the Pack that day. You know what, sorry Bills Mafia. Not on Saturday."
Steve flew to Green Bay to attend the Packers' joint practices with the Jets last week. On gameday, he gave Isaiah the same advice he always has: "Football is football. Go out there, have fun, play fast and everything will take care of itself."
Isaiah is keeping that same mindset with the NFL's mandatory roster reduction to 53 players hovering on the other side of Saturday's preseason finale. Whatever happens, happens, but there's no doubt in Isaiah's mind who deserves the credit for him being this close to achieving his childhood dream.
"I always say, my dad is my biggest fan and he's my biggest critic," Isaiah said. "He's going to tell me exactly how it is, if it's good or bad. He pushes me. Because he can see what I've got. He was the one that kind of instilled that work ethic in me because he has it in himself. Without him, it would've been hard."