The Cenex question of the month: Troy from Stratford, WI
What were the Packers thinking by cutting both Harrell and Young, leaving them with nobody that knows the offense to back up Rodgers if he goes down early in the season? Wouldn't it have made more sense to keep Harrell until someone better was up to speed with the offense?
If you've lost confidence in a player to get the job done, it's time to move on, and you better do it now. It's a game of replacement and coaches bear the responsibility for preparation of their players. Seneca Wallace has been in this position often in his career. He understands the concepts and principles of the West Coast offense, which is the foundation of Mike McCarthy's offense. His ability to step in quickly is one of the things that made him attractive.
George from Mineral Point, WI
Vic, I got up early to ask if this game comes down to coaching, who has the edge?
The two coaching staffs offer an interesting comparison. Mike McCarthy has won a Super Bowl; Jim Harbaugh has gone to a Super Bowl. Dom Capers learned the 3-4 defense and developed the zone-blitz principles under Vic Fangio; the two coordinators will match wits again on Sunday. SF Offensive Coordinator Greg Roman twice coached under Dom Capers, when Capers was the head coach in Carolina, and then later in Houston. SF Defensive Line Coach Jim Tomsula is one of the most underrated coaches in the NFL and I find his background very similar to McCarthy's, which makes me think Tomsula is headed for a head job. Tomsula grew up just down the street from McCarthy, and Tomsula worked his way up the coaching ladder in much the same persistent way McCarthy did. In 1990, Tomsula was a high school defensive line coach in Pittsburgh. He spent time at Middle Tennessee State and Catawba and in NFL Europe, and didn't make it to the NFL until 2007. These are two good coaching staffs with interesting roots and connections. I don't think one has an edge over the other one.
Vic, do you know who the officiating crew is for Sunday? Do you know what their tendencies are?
Bill Leavy's crew will call the game. I haven't detected a special feel for Leavy, compared to Ron Winter or Ben Dreith. If you get Winter, you can expect a lot of penalties to be called, and Dreith was known as the "holding ref" because he never saw a hold he didn't call. Leavy strikes me as a by-the-book referee. If the league wants it called a certain way, that's the way he's going to call it. I think he's a good fit for this game.
Tyler from Great Falls, MT
So is Peyton Manning and the Broncos offense that good, or is the Ravens defense just bad? Mostly looking for your opinion on the blowout.
I saw a Ravens defense that looked like it hadn't played more than a half of football in the preseason. I think the combined effects of not being in full-game shape and playing at altitude left the Ravens unable to answer the bell in the second half. Playing an opener in Denver is a daunting challenge. By the way, the forecast for San Francisco on Sunday is for sunny skies and 80 degrees. It's gonna be warm at the 'Stick on Sunday; conditioning will be an issue in this game.
Do you consider hurrying up your offense to prevent a coach from throwing a challenge flag to be an exploitation of the challenge system?
I absolutely do. The rules don't provide for it, they just allow for it. I saw it potentially change the outcome of the Georgia-Clemson game. The Clemson receiver didn't appear to make the catch, but the replay official was apparently asleep at the switch and he allowed Clemson to hurry to the line and get the ball snapped before the action could be stopped for a review. Even in college football, where they can stop the play at any time without a coach's challenge, they can't get it right. That's the frustrating thing about replay review: We can't get it right.
Ben from Westmoreland, NY
I'm not impressed by what Kaepernick said to your question. I don't think that says much about him at all. I think guys prove themselves respectable when they don't let fame change them.
Johnny, did you steal that cookie? "Yes." You don't like the truth, Ben? Hey, the guy popped off to a reporter and added a little fuel to the fire for Sunday, and I'm sure it didn't please his coach. What I like is that he didn't change his story. He didn't say he was misquoted or his remarks were taken out of context. He didn't blame the media. He stood by his answer. I see that as strength of character and I like it.
Kenton from Rochester, MN
Vic, just finished watching the Broncos-Ravens season opener. Neither team had more than 60 yards rushing but passed for over 800 yards total. Say anything to you about the need for a running game?
Come back in December and let's re-examine the importance of the running game. Season openers are games played by two teams that have yet to play a full game. That's a fundamental flaw in the preseason system. Running games take time and repetition to develop.
Broncos QB Peyton Manning
Yeah, I know, Peyton is a choker, he can't get it done in the postseason, he's a great regular-season quarterback who can't turn it on when it counts, but how about after last night we take a leaf out of your book and just appreciate the greatness?
He's a thinking man's quarterback, and that's why he's a god for the Madden crowd. Cris Collinsworth jumped on something he saw following a Manning touchdown pass in the first half. If what Collinsworth claims to have observed is the truth, then I take my hat off to him. He said Manning caught the Ravens reacting to information provided to them by their offensive coordinator, Jim Caldwell, who was Manning's head coach in Indianapolis. Collinsworth claimed the Ravens got duped by Manning. I didn't think his passes were all that crisp, but when it comes to knowing where to go with the ball, he might be the best that's ever played the game.
Chuck from Charleston, IL
San Francisco has arguably the best offensive and defensive lines in the NFL. Do the Packers have a chance to win either of those battles?
That's a tall order. How about battle them to a draw? If the Packers can do that up front, I think the advantage shifts to their quarterback and receivers.
Vic, you tend to answer a lot of questions from Josh in Kunming, China. Could you answer one of mine for once?
Michael from Mountain, WI
If you wanna be the best, you gotta beat the best. Bring on the best.
That's the kind of down-to-earth logic we spend too much effort avoiding. I applaud your thinking. The 49ers are the best in the NFC. They earned that distinction last winter. The Packers' task is to take that title away from the 49ers.
Teams take on the personality of their coaches. That has been the case for as long as I've covered this game. Mike McCarthy is a sensational one-on-one interview. I understand that coaches have to be more on guard in mass settings when TV cameras are on and the audience is full of tweeters ready to pounce on the slightest slip up. If ever there was a coach with whom you'd like to have a beer, it's McCarthy. Jim Harbaugh is edgier. There's nothing warm and fuzzy about him. Listening to Kaepernick answer questions on Wednesday, I got a mental picture of Harbaugh standing next to Kaepernick and shaking his head every time a question was asked. The difference is the coaches. It's their teams and their personalities.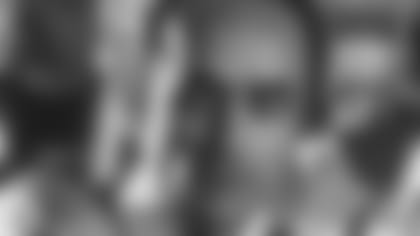 Fredo (John Cazale)
Vic, my 77-year-old neighbor is a Michigan woman who stayed in Michigan. She still mows her lawn, she fishes regularly, she's excited for deer season, and even she tweets.
Fredo went fishing and he never came back. That's what happens when you tell people outside the family what you're thinking.
Michael from Milwaukee, WI
Vic, you said it will take time for the Packers to become a running team. What makes this such a long process?
I guess it just does. I really believe it's about DNA. Some teams and some coaches just don't have it in their DNA to run the ball. They are what they are. I thought the seminal moment of the offseason was when Mike McCarthy responded to a question during OTAs by emphatically stating that his team's running game would be improved in 2013. I believe him, but it's a tough transition from wide-open football to phone-booth football. You have to be willing to run uphill into a loaded box. We'll see.
If you believe Kaepernick running the read option is a distraction, wouldn't the Packers have their own blissful distraction if they put Cobb at QB for a play or two?
The wildcat is a dog. It's a dead dog. Forget about that silly offense. If you want to use Randall Cobb to create a distraction or, at the least, some mental hesitation, putting him at running back is the way to do it. It was effective in last January's playoff game. When you put him at running back, you keep Aaron Rodgers under center. That's the key. You add to your weaponry, not substitute for it.
Vic, I watched the Thursday night game and when the Ravens were coming out after the rain delay, I couldn't help but notice the game officials were patting down some of the players. Really?
They were checking for foreign substances, such as Vaseline on their arms or jerseys.
I love your "10 things the Packers have to do" articles. I think you should have an article after the game analyzing which things the Packers accomplished and which things they failed to do.
You're taking it too literally. It's what we call a think piece. It's meant to stimulate thought. What do you think they need to do? That's the question the column asks and, after providing some of my own answers, the column invites you to do the same. My hope is it will deepen everyone's enjoyment of the game.
Vic, why don't you go join the 49ers, you hack! At every opportunity you get you shower the whiners with respect and praise and at the same time insist on tailoring the expectations of every single Packers fan. You don't deserve to be employed by this organization. Go take a long walk off a short pier (preferably in San Fran).
Yeah, that's what I'm talkin' about. You're ready, Art.
Roland from Glen Cove, NY
Why want this game over? Why hide from tough competition? Who do you think will be waiting for us in January? The road to the Super Bowl is baptism by fire; for Green Bay that starts Sunday.
Yours are the perfect words with which to end this column.