*As part of the Green Bay Packers' celebration of the 10th anniversary season of the Super Bowl XXXI Championship, Packers.com is running a series of stories about the people responsible for bringing the Vince Lombardi trophy back home to Titletown.
When Sean Jones signed with the Packers in 1994, he wasn't new to success. He already had 881/2 career sacks, a Pro Bowl appearance, and was generally considered one of the best players at his position in the NFL.
But one thing was missing: a Super Bowl ring on the defensive end's finger.
That was something Jones set out to change just as Green Bay was starting to turn the corner by competing at a high level on an annual basis. Naturally, it was a great fit for both parties. And beyond that, Jones already had a relationship with General Manager Ron Wolf, who was in the front office for the Raiders when Jones played there.
So when he had the opportunity to sign a defensive end with the resume Jones had, it would be a piece of cake for Wolf, right?
Well, the answer to that was yes and no, according to Jones. He said that he was interested in the Packers and he knew Wolf was interested in his services as well, but it wasn't quite that simple.
"I talked to Ron at the time and I said, 'Are you going to try and get me up there?'" Jones, 43, recalled. "And he's like, 'You've got to love football to play up in Green Bay.'
"So I became a free agent and we started arguing about nickels at the end, and he said, 'I thought you loved football. Then it shouldn't make a difference.' It was another $200,000 and he said again, 'If you love football, this is a special place.'"
Indeed, he later found that to be true. But coming from a man like Wolf, Jones said he really didn't have any doubts in the first place.
"It was everything I expected and more," said Jones, a native of Kingston, Jamaica. "And you know, it's just a matter of trust. I trusted Ron."
In addition to having an opportunity to play for a Super Bowl title, Jones felt that it was important to have the support of good players around him, particularly a solid defensive end on the opposite side.
Of course, that player was the dominating force named Reggie White.
"I've always played with a good defensive end," the 6-foot-7, 283-pound Jones said. "In Oakland and Houston (where he spent six seasons), I had a nice cast of players around me and good ends, too. So, I was accustomed to playing with good players.
"When I got there (Green Bay), at first it was just me and Reggie. Which is OK, all I need is one. Then Santana (Dotson) and Gilbert (Brown) came along."
The Jones-White tandem was going to be a great one. That wasn't a secret. In his three seasons there, Jones racked up 241/2 total sacks. And Green Bay's defense finished as the top-ranked unit, leading the league in several defensive categories.
However, Jones admits that even he didn't know the unit, and the defensive line in particular, would be as good as it was.
"With Santana, people were questioning him as to what kind of player he would be," Jones explained. "And then you had Gilbert, who people were questioning that he was just this chubby guy.
"When you put me, Santana and Gilbert altogether, and then Reggie, it was pick-your-poison. It was fun."
Of course, Jones' fun didn't stop when the games were done. He saw to it that his teammates enjoyed themselves off the field as well. To him, sharing interests outside of the gridiron would translate to success on it.
That's a big reason Jones began the team tradition to eat chicken wings on Thursday nights.
"To have Thursday nights where you have 30-something of your teammates there, drinking everything from a beer to a Diet Coke in Reggie and Keith Jackson's case, that's how you build camaraderie," Jones said. "That's what I really remember. We had a bunch of guys that really cared about each other. It's a sport where teamwork is important.
"Some guys might think those are my guys when we are playing. But a lot of times when they stop playing, they aren't teammates. So we had a very good standing with teamwork. And we had good teammates who cared about each other and who took care of each other. We made Mike Holmgren's job very easy. He didn't have to control things off the field with us because we took care of it ourselves."
Jones said it was instances like those Thursday nights that he remembers the most from his time in Green Bay.
"The fondest memories are just the camaraderie," Jones recalled. "Luckily for me, I had it everywhere I went. It was something that I tried to develop. I made it a point that if it was something that wasn't there when I got there, I wanted to make sure it was there. That's what I remember the most. I learned it with the Raiders, I had it with Houston, and then I perfected it with Green Bay."
During his three seasons with the Packers, Jones obviously made many memories. He hasn't forgotten about the men who made those moments possible, either.
And it wasn't just teammates who brought joy to his life. Jones also had a mentor, friend, and leader that he learned a great deal from in the late Fritz Shurmur, the defensive coordinator.
"Fritz was like the old grandfather that kept saying the same things over that you didn't pay attention to," Jones recalled with a laugh. "But then when you start living your life, you have success and failures. And you think of what Fritz tried to teach you.
"I wish I had the chance to tell Fritz the impact he had on my life and the love I had for him. He really did impact me as a man. And he really taught so much. I came there as a seasoned veteran who had tremendous success before I got there, I got to the Pro Bowl, all the things. But he still taught me so many things."
Jones said he visited Shurmur and his wife, Peggy, at their home shortly before he passed away. They mostly talked about teammates and the great times they had together, including the Super Bowl title they brought to Green Bay.
According to Jones, there were plenty of people who transformed that dream into a reality.
"We had Desmond Howard and that was special," Jones recalled. "We had Andre Rison and he was special for us. Antonio Freeman, he was special. Keith Jackson, Chmura, all our skill guys were good.
"We had a great, not just good, but great front-line players that could dominate and wanted to dominate. They had an air about them, a cockiness about them that they didn't want to be defeated."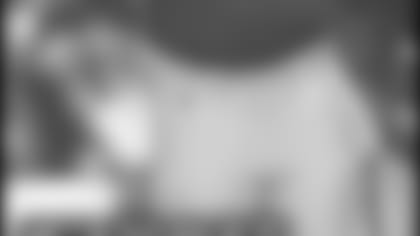 Football seems to be in Jones' blood. You get the feeling that it's also where he belongs. And that's why he hasn't given the game up, though he's been out of the league since the Packers won the Super Bowl.
Jones is currently in his third season in personnel for the Oakland Raiders. He also worked for FOX television doing football games for three years as well. He and his wife Tina have a son, Dylan and a daughter, Daryl.
He doesn't know when he will get the chance again, but Jones would love to come back to Green Bay. Tina and the kids travel to a couple games a year and also have a fondness for the Packers.
"It's hard to work for the Oakland Raiders when your kid is cheering for the Packers," Jones explained. "Daryl wasn't even born yet when I was up there, but her favorite team is the Packers," he added with a laugh.
To think, all of this nearly slipped away for Jones heading into his last season with Green Bay in '96. That's when Wolf approached him about re-doing part of his contract.
Jones was admittedly hesitant at first, but the conversation went back to the one he and Wolf had before Jones became a Packer two seasons earlier.
"He was like, 'Once again, you said you wanted to come here and win a championship, and if you're with us, I guarantee you we will win a championship,'" Jones recalled.
Needless to say, Jones accepted less money, but got a rich reward with a Super Bowl win.
Ten years later, it's safe to say Jones' trust in Wolf really did pay off.