Niklas from Cologne, Germany
Vic, you have told us numerous times to be patient with the rookie signings, however, with training camp just around the corner and Datone Jones still unsigned, is he technically allowed to hold out and not attend training camp when contract negotiations are at a standstill? Would he then have to pay a fine for missing camp?
A player may not participate in training camp unless he is under contract, and you can't fine a player who doesn't have a contract.
Andrea from Lanuvio, Italy
What do you think about what Kaepernick said regarding the Packers defensive huddle arguing about missed assignments during last season's playoff game?
I think training camp and a new season are about to begin and it's time to turn the page. I also think there's only one way to respond to that kind of commentary: with your performance in San Francisco on Sept. 8.
Anthony from Saint Francis, WI
Vic, does the defense lack a sense of urgency? Do they just figure that even if they are getting beat as long as they have Aaron Rodgers they will be fine? I remember in 2010 countless times when the defense was called upon to make a game-changing play or make a last-drive stand because the Packers offense couldn't bury a team. Are they listening to Kaepernick talk about how they were arguing in the huddle and thinking, "That'll never happen again; we will make sure of it"? Do you feel the same way?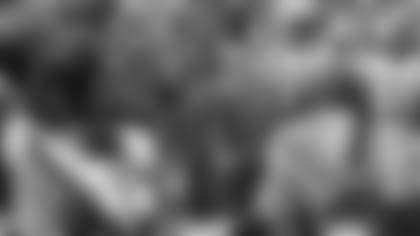 CB Casey Hayward
If you'll separate yourself from your emotions and examine the time frame 2010-13, what you'll see is a defense in transition. Seven players that were "primary starters" on defense in 2010 are gone. The Packers have drafted four defensive linemen in the last two years. Their first six picks in the 2012 draft were on defense. Their last two first-round picks were on defense. You can't just will yourself to be successful, and schemes will only take you so far. You have to have young legs that can run, and that's what the Packers have been adding on defense since that unit sunk to the bottom of the league in 2011. The defense made a big step up the rankings last year, but the loss in San Francisco left Packers fans with a bad taste in their mouths. This is what Defensive Coordinator Dom Capers said about the goals for this season: "Our goal is to climb and be the best. We want to continue to improve and I feel confident we can with the young people we have." I would add that the biggest advance the Packers defense can make in 2013 would be in high-profile games such as the opener against the 49ers.
Vic, all your talk of draft and develop got me thinking, it's not just in football, it's in anything. I remember a few years ago when the Brewers were doing well, they had 20-plus wins straight against the Pirates and I remember Bob Uecker saying the Pirates were in the process of developing talent and in a few years they would be a force. I guess he was right.
Anybody can tell you where a team is. The ones that get it can tell you where a team is headed.
We demand athletes to be role models because we pay them. They are plastered all over television and advertising, rubbing our faces with glitter and glory. We are poor and middle class, thus, we demand. Money comes with demands and privileges. The greater the power, the greater the responsibility.
Vic, I'm going to take the devil's advocate role on the steroid debate. If everyone in a sport is taking PEDs, then what's the problem? It gives both the public and the athletes what they want, right? I'm adopting this question from a documentary on the subject called "Bigger, Stronger, Faster." If you haven't seen it, check it out. It's interesting.
The problem with that approach is that the game is being defeated. That's what PEDs do; they defeat the game. They make it too dangerous to play.
Andrew from Jacksonville, FL
Kaepernick's comments about the Packers defense, while believable, are embarrassing to the Packers. I'm embarrassed to hear the comments as a fan. We've had a season to digest what happened, acquire talent and scheme. The eyes of the nation will be on the GB/SF opener and I, for one, imagine a repeat performance would provide a hangover the Packers and our defense would have a difficult time shaking off quickly.
Then I guess there's no option but to win. Is losing ever an option? Losing ruins everything and winning fixes everything. That's the perspective of our sports culture. The same people that are offended by Kaepernick's comments today will be back here to rub Kaepernick's face in those comments should the Packers win on Sept. 8. That's the way we're built. We whine about losing and brag about winning. Just win, baby.
Vic, will you please do a highlight and review video of training camp for those who have no way of watching practice?
I will assist Olivia Harlan in her post-practice video reports. Let me know how I do.
Vic, I don't get too caught up in the whole debate about who has been the better quarterback, Favre or Rodgers. I don't see the point in it; both have been great. Would you say it's reasonable to label Favre as more of a fan's quarterback and Rodgers as more of a coach's quarterback?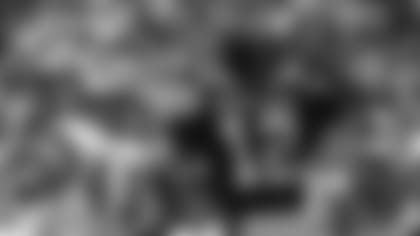 I covered Brett Favre 35-40 years ago. His name back then was Terry Bradshaw. They're the same strong-armed, let-it-rip style of quarterback, and I loved watching Bradshaw play. I loved his personality as much as his talent, and I feel blessed to have been able to witness someone capable of producing such drama. Sound familiar? Now I'm covering a quarterback who possesses all of those Bradshaw-like abilities, but has a technical penchant for the game Brad elected to avoid because it just didn't fit his personality, and I love watching this quarterback, too. If you think you're going to make me pick between Bradshaw and Rodgers, you're wrong. I love 'em both.
I read your blog every day and I must say (yesterday) was by far your best work. A 10 out of 10! From the helmet answer, something I have talked about for years, to demographics of athletes' childhoods. Just terrific writing. Loved your writing on the cap. Spot on. I actually like the dead periods to read your stuff.
No question today, Vic, just a reprimand. The son isn't to blame, the helmet is? Lame, really lame. Like the helmet decided to be used as a battering ram. The players association has to make the change, Vic, not the helmets.
Sunrise, sunset. We need both.
In regards to Braun, I think it's important to note that the players union said they won't defend players who are guilty, only help them in making a deal. Saying they will not get in the way of investigations and suspensions is a big step forward from the past.
I'm looking for another big step. I'm looking for a step that'll help the owners protect the game with assistance in detection.
Signing bonuses don't seem favorable to teams. Why do they use them?
Players demand them because it's often the only guaranteed money in their contract. Fans complain that it's not fair that owners hold players to their contracts but can abandon those same contracts and avoid having to pay players their salaries. Well, signing bonuses are the hedge against that. Signing bonus money is the money teams lose when they abandon players' contracts.
How do I get a Mark Murphy-autographed Packers hat for my son, as a Christmas gift?
You could go to training camp and I have no doubt Mark would sign the hat and engage you in conversation, just as he did with all of the fans at yesterday's "Ask Vic Day" that requested autographs from Mark and posed for pictures with him. (For a photo gallery of yesterday's event, click here.)
Thomas from Fruit Cove, FL
Vic, let's play a new game. If you could choose any offense in the league, who would it be?
It would be the Packers. They have the best quarterback in the league and if they run the ball like I think they're going to run it this season, look out.