*As part of the Green Bay Packers' celebration of the 10th anniversary season of the Super Bowl XXXI Championship, Packers.com is running a series of stories about the people responsible for bringing the Vince Lombardi trophy back home to Titletown.
Bob Kuberski's football career in Green Bay lasted four seasons, but his career in the financial services industry has been going strong ever since.
Kuberski, a 6-foot-4, 295-pound defensive tackle, parlayed smarts and hard work into a five-year career in the NFL, and he has used those same traits to build a successful career for himself working for AIM Investments.
This all began for Kuberski in Green Bay when he initially worked for Associated Investments and then Morgan Stanley. And now, he's been with AIM for five years.
The irony to all of this is that Kuberski, 35, never dreamed of working in this industry as a kid and never went to college to study it. According to him, it's just one of the many things he learned while he was in Green Bay.
"I started looking into the financial services industry after my rookie year and the players union had a career internship program," Kuberski recalled. "And that was actually when I got elected to be a union rep after my rookie year and I was like, 'I might as well take advantage of this while things are going good because who knows what is going to happen.'
"I chose to work at Associated because they had a good group of people in sales and the investment department. They offered me an internship and the first week I was there, they offered me a better deal with my finances. I thought it could be a learning process, but it turned out that I made a career out of it."
Kuberski and his wife Janet live in Boothwyn, Pa., and they have three daughters -- Brooke, 9, Brynne, 7, and Bridget, 1. Besides working in financial services, Kuberski currently works in something else he's always loved: motorcycles. He enjoyed riding cycles when he was in Green Bay and now Kuberski owns a shop called Delaware County Custom Cycle (Delawarecountycustoms.com).
The shop opened in March, but the idea of this business wasn't anything new to Kuberski.
"It's a dream of mine that started about five years ago," Kuberski recalled. "I didn't capitalize on it then, but it came around to getting in the right situation here. In 2005, I met with a guy who has a business. We're going to infuse a little capital into it, and do a better job of marketing it, and moving it to a better location."
The fact that Kuberski is just now getting the motorcycle venture off the ground after pondering it for some time shouldn't come as a surprise to those who know him. After all, patience went a long way for Kuberski in the Navy and in the early stages of his career in Green Bay.
Kuberski was drafted by the Green and Gold in the seventh round of the 1993 NFL Draft. He then took all of his personal leave time to join the team for a month during training camp, but then fulfilled his Naval commitments for two seasons.
This arrangement required patience on the Packers' end of the deal, too. But fortunately for Kuberski, he had someone who believed in his Green Bay future in General Manager Ron Wolf.
"I really got lucky and found a friend in Ron Wolf," Kuberski admitted. "He came there personally to be with me, try me out, and interview me. He was my ace in the hole in terms of drafting me, and allowing me to come back to play after a couple years of active duty."
He seemingly took a less conventional route to Green Bay, but Kuberski has no regrets about attending Navy. It was something he had wanted for some time and when it came time to play football and attend college, he knew he made the right choice.
"I had a chance to play Division I football at Navy and I capitalized on it to the nth degree," Kuberski explained. "When I was a sophomore, I became a starter. I didn't get the experience that I may have otherwise had, had I went to a school like Penn State, but that was part of the reason why I chose not to go to a bigger school.
"Another part was that I was enamored by Annapolis. I was always real respectful of the military. My father was an enlisted guy for a little while, pretty much all the males on my father's side were in the armed services at one point in their life. So I had a respect, interest, and fondness in it. I thought it was a great place to have been a graduate from, and they offered me a job when I graduated, regardless of what happened. My education would probably be the most important thing in my life."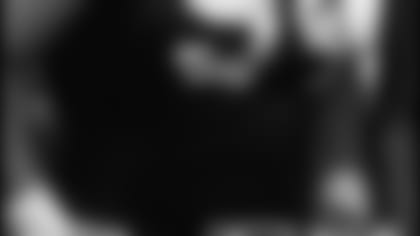 Despite having arthroscopic surgery on his knee in training camp and playing in only one game in the '96 Super Bowl season, Kuberski has several memories of his time in Green Bay.
"When I talk to people about my experience with that team, I don't just talk about that season," Kuberski said. "I talk about the whole group that we had, and being able to make it to two Super Bowls. When I look back, the thing that I really have the fondest memories from is really the cohesion of the team.
"It was a great thing to be on the plane to go home after winning a Super Bowl. The thing you miss besides the money, and playing on Sunday, are the guys. My best memories come from the week before the game when we got to hang out with each other in New Orleans. It was just so much pleasure to hang out with all the different characters we had on the team. And boy, did we have some characters."
Those characters made up quite a team, but Kuberski said they were much more than teammates. They were also very good friends.
"That team was great. We used to go out to eat together on Thursday. Sean Jones actually started it, and when he left we all kept going out to eat chicken wings. Occasionally this guy and occasionally that guy would stop by, but we had a good group of people.
"It wasn't like some teams where you wouldn't see the guys until the next day or the next time you had to be there. We hung out, knew each other's wives, went over to each other's houses for dinner. And that was a good thing because that doesn't happen everywhere, I assure you of that."
His football days in Green Bay have been over for seven years, but Kuberski is still in the financial services game that he initially learned while he was in Wisconsin. And to no surprise, his allegiances haven't changed, either.
"I still root for Green Bay and every time they come to Philadelphia, I go to the game," Kuberski explained. "Even though they don't write my paychecks anymore, I still have a special place in my heart for Green Bay and Wisconsin."
Coming from Kuberski, that sounds like a solid recommendation.