Vic, I am disappointed with the defense. Pass rush or not, that secondary performed terribly. What went wrong in defensive game planning?
The plan was to stop the Bears; that's a good plan. They didn't stop the Bears; that wasn't the plan. What more is there to say about the defense's performance other than it didn't get it done? I don't see what the plan has to do with anything. I saw base, nickel, dime, all of the defenses the Packers normally play and with which they were becoming increasingly successful in recent weeks. What happened last night? They didn't hold their coverages. The Bears' tall and talented receivers won the one-on-ones. They went up higher and stronger for the football. That, in my opinion, was the deciding factor in the outcome. The running game came later for the Bears. The passing game was clicking from the start and never stopped clicking, as Josh McCown was able to make clutch, third-down throws that helped kill eight minutes off the clock late in the game.
Jamie from Iron Mountain, MI
If Rodgers is out this week, do you think that with the week of practice Seneca can be a legit answer at QB until Rodgers can return?
Seneca Wallace will be better. He said that after last night's game and I agree. The Packers will tailor the game plan according to his talents and he'll practice within that game plan. He was in a tough spot last night. My expectation was for the running game and the defense to carry the Packers to victory and buy Wallace time to settle in at the position.
It seemed like Lacy kind of slowed down in the fourth quarter. Starks was explosive when he was in there. Yes, Lacy racked up yards and looked great doing it, but why do you think they stayed with Lacy so much on the last couple of drives when they had chances to take the lead, instead of being more balanced between the two?
If there's one player who didn't disappoint me last night, it's Eddie Lacy. I've never seen him run harder or better. I have no problem with how he was used. If we're going to analyze what happened last night, let's make sure we don't distort our view. The Packers' running game and special teams made big plays. The defense and passing game did not.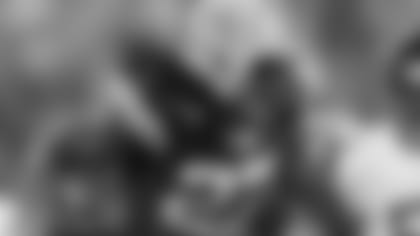 RB Eddie Lacy
Was the overall outcome a product of losing Rodgers?
Sure it was. I believe Aaron Rodgers and Eddie Lacy were going to hit the Bears with a one-two punch last night that would've put enormous pressure on the Bears to keep pace. In analyzing this game, I think we start with that. The quarterback got hurt. That's a very bad thing for any team in the league to endure. I think we need to stay there and not get wild with our analysis.
Martin from Vienna, Austria
Mike McCarthy is doing a great job, but shouldn't he be better prepared for the worst-case scenario? After all, it's football and injuries can happen any time.
The short answer is that the head coach is responsible and accountable for everything. He's the ultimate blame man, but if that's what you're trying to do, I think you're being unfair. There aren't many coaches in the league that can endure losing a quarterback who is a true centerpiece player, as Rodgers is. Sometimes you just have to swallow and accept your fate. The Packers are tied for first place. My focus is on the Rodgers diagnosis. How long? That's the issue. That's the burning question as I write this column and rub the sleep and disappointment from my eyes on Tuesday morning.
The Packers defense had a chance to make a big statement but failed. Your thoughts?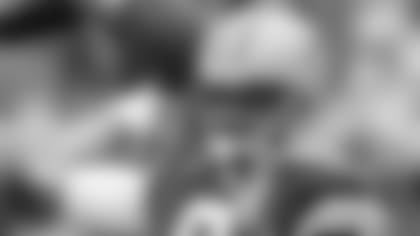 QB Seneca Wallace
Dominick from Chicago, IL
Vic, would it be that crazy to give Favre a call? I know it won't happen but it would probably be the greatest story in NFL history.
Everybody loves a good story, but this isn't a time to begin chasing rainbows. The Packers are on a short week for a game against a team that just hung 49 points on the Raiders. The Packers could find themselves in a shootout type of game this Sunday and that's exactly the kind of game you don't want to have to play when you've just lost your quarterback to injury. Job one this week is to get Seneca Wallace and the passing game into an efficient rhythm and to impress upon the defense the need to take its game to a higher level. The kind of drama you're suggesting, in my opinion, would be a distraction to this team.
Vic, I recently wrote to you and was surprised to see my comment in your column. It was harsh and I do apologize. I feel it necessary to say I don't know you from Adam and it was disrespectful of me, and the comment was written out of frustration, not anger or hatred, as you are deserving of respect as much as anyone. Another reader commented and I think they hit the nail on the head in what I was trying to communicate. Here is what they said in quotations. "I do not think it has anything to do with not getting the desired answer. I have noticed the sarcasm, condescending nature of some of Vic's answers and they were not my questions. I do not see the humor in it when it's at someone else's expense, especially when all they did was ask a simple question, wanting a real answer. They obviously were showing respect to Vic in that they asked his opinion. To then not get an answer but be used as the stump of his sarcasm is hardly respectable. I enjoy most of what Vic writes, but I do wish he would not resort to those types of answers. And if it was you being used to laugh at, I doubt you would think it was so witty and funny. I do not hate Vic and I'm nowhere near angry. I just hate those kinds of answers."
Thank you for your very gracious apology.
Andrew from Milwaukee, WI
It seems to me more special teams coaches should get head coaching opportunities. What say you?
I agree. What I like about special teams coaches is they see the big picture. They see how all three phases of a team's play relate to each other. I think it's also to their credit that they have an ability for putting a finger on the pulse of the players they coach. Shawn Slocum's special teams nearly stole a win last night. Slocum is more than a special teams coach. He could coach offense or defense just as artfully as he does special teams. If I was an owner, I absolutely would hire a special teams coach as my head coach.
Vic, the sun is rising here in Michigan. It's a new day. Let's hope it goes well for Aaron today.
This is a big day. A "nation" turns its weary eye to Lambeau Field, hoping good news is forthcoming. Coach McCarthy is scheduled to meet with the media at 4:45 CST time today. I understand the need to withhold injury information from the next opponent for as long as possible – this is game-planning day – but Rodgers is the quarterback, which makes him the most news-sensitive player on the roster. Let's hope for good news.
Jason from Summerville, SC
The hit Rodgers took didn't look that bad. What purpose do the shoulder pads really play if they can't even help protect the shoulder from the ground?
Are the pads too small? I think that's what you're asking, and I think it's a valid question.
Doesn't it seem like the Packers should sign Matt Flynn?
This, too, is a valid question, but I don't think it's reasonable to expect Flynn to save the day this week. Let's maintain our balance. Calm is what's needed most this week.