So it all comes down to this. Are you drooling, yet?
I'm excited for what's going to happen this week. Nothing beats a winner-take-all game. Everything before this is meaningless. It's all about what you are and what you do now.
The last time the Packers played the Bears, I asked you if you felt the rivalry. I think this time you will get more of a sense of what the Packers-Bears rivalry means in this division. With all of that said, how do you think the Rodgers drama will play out this week? Everyone I talk to at my workplace says they should just sit him and save him for next year. I say if you got him, play him.
I don't know where we're headed with the Rodgers drama, but I'm ready and willing for another week of it. Are we going to get another week of buildup to a Friday decision and letdown? Or will it be a week of buildup and the emotional lift of a Friday announcement that he's been cleared to play? Wouldn't that be something? What I know is that if he's able to play, you don't save him for next season. I'll never get what that's all about.
Sternrage from Cedar Rapids, IA
Vic, you must've loved Chip Kelly's response to potentially benching his players, wanting momentum and not knowing why anyone would (bench their players). When I heard the announcers say that about him, I thought of you and, after the first quarter, Chip Kelly became my second favorite coach, out of respect for not benching his players.
In the Eagles' case, I could understand it if they had given some of their key guys the night off. They had nothing to gain and it's a problem when that happens and another team's fate is at stake, as the Packers' was. My respect for Kelly and the Eagles grew last night.
Vic, does this team deserve to be in the playoffs? I don't know, Vic, but even if this team makes it into the playoffs, they have played so poorly that I cannot expect much. The Steelers didn't beat us, we beat ourselves.
That's baloney and it's a bad attitude. We were treated to a wonderful game on Sunday. It was a memorable game and the Steelers helped make it that kind of a game with a very gutsy effort. The fake-punt play required a daunting pass completion from the Steelers punter. The fourth-and-one play at midfield was a gutsy call that was converted calmly and expertly by Ben Roethlisberger. Micah Hyde's kickoff return was off the charts for excitement. Matt Flynn made big pass completions and there's no doubt in my mind we would've gone to overtime had it not been for the false-start penalty. That was a courageous and desperate performance by both teams on a weather-challenging day. If the Packers win the division title, they'll deserve to be in the playoffs. The same goes for the Steelers if they make it into the playoffs. They've now won five of their last seven and have overcome an 0-4 start to be in playoff contention on the final day of the season. I salute both teams for overcoming the adversity they have to be playing for the playoffs on the final weekend of the season.
Chad from Shelby Township, MI
What does an "organizational decision" mean in your mind?
I take it to mean there's agreement.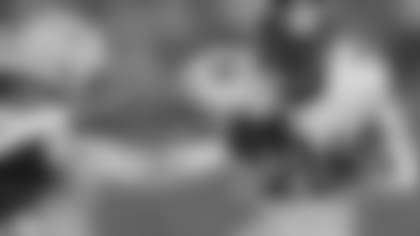 Steelers RB Le'Veon Bell
I guess I'm one of those rabid, hateful fans you speak of that can't handle a Packers loss, but losing isn't the problem. I can handle losing. What bothers me is the ineptitude with which the games are lost. Am I still a bad person?
You're not a bad person, I just get the sense that you lack a feel for human confrontation. I can't imagine how those players did the things they did in that weather. I didn't see ineptitude. I saw guys making big plays at big times. Eddie Lacy and Le'Veon Bell put on a power-running show for us. Roethlisberger played with a coolness you only see in an elite quarterback. Flynn threw completions I didn't think he had the arm strength to complete in those cold, wet and windy conditions. Again, fans are ripping the Packers defense, but did it really play that poorly?
Austen from Collingwood, Ontario
Vic, as a Packers fan, I couldn't be more disappointed with that game. As a football fan, I couldn't be more satisfied.
I think that's a healthy attitude.
Jordan from Lino Lakes, MN
Let's not forget about the favor the Giants did for the Packers as well.
Let's not forget all of the help the Packers got down the stretch. The Packers have won two games since October, yet, they can win the NFC North win a win in Chicago on Sunday. Instead of complaining, let's be appreciative.
How about when we stopped Pittsburgh from running it in, potentially setting them up for a late field goal with only seconds for us to tie the game? Why not let them score the touchdown?
I suspect that's what the Packers did on the next play. How about the Steelers not taking a knee twice and kicking a game-winning field goal? What was Mike Tomlin thinking? Maybe he was afraid of the hold. The ball was getting slick late in the game as temperatures began to drop. Whatever the case, when you win, everything you say and do is right.
John from East Meadow, NY
If you told me in August eight wins would win the division, I'd say you're crazy.
Back in the summer, fans were asking me if the NFC North was the best division in the NFL. They were pointing to the fact that the division had the three best players in the game: Aaron Rodgers, Adrian Peterson and Calvin Johnson. I don't think anybody is claiming the NFC North is the best right now, but does it matter? Fans spend too much time setting themselves up for disappointment, which is what expectations do.
You're loving this, aren't you?
This is one of my all-time favorite seasons.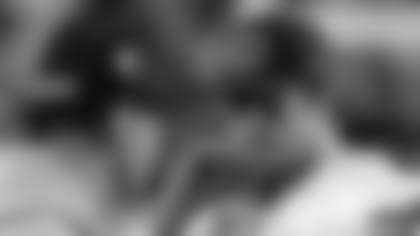 Bears QB Jay Cutler
How will the Bears respond after that blowout loss? Do they bench Cutler?
Those are astute observations and questions. The Eagles gashed the Bears with the run. That can take the heart out of a team. The big one is the quarterback controversy they have this week. It's unavoidable. What does it do to team unity? Will it be a distraction? Both teams have issues and adversity to overcome and Christmas is sitting right in the middle of the week as an obstacle to routine. Here we go.
Nick from White Bear Township, MN
I'm glad we have a shot at the playoffs, Vic, but wouldn't it be a little embarrassing to make it in as an eight-win team?
Not in today's game. This league is truly about parity. How about Miami going to Buffalo with so much on the line and then not even scoring a point? The Ravens looked so good on Monday night in Detroit and then folded at home against the Patriots. How about everyone back in October talking about the Steelers' window closing. Looks to me like their window is still open. We're spending too much time trying to justify and quantify everything. Just watch and enjoy the games. Somebody has to get hot and win, and that will legitimize their run. Why not the Packers?
What's your inbox say? Who gets fired this week? Just wanna know.
The inbox rises and falls with its time stamps. If you go to the end of yesterday's game, there is outrage. Fire everybody! Shortly after that, with the Eagles leading the Bears, the inbox turns to "fly, Eagles, fly." Following the Eagles' win, the inbox is filled with the joy of a win-and-in championship game in Chicago, followed by the inevitable worry that accompanies the unknown. Folks, we've been blessed with another full season. We won't have had to endure one meaningless game. With a win in Chicago, the Packers will host a playoff game. In today's NFL, you never know. Here we go.
Dave from Culver City, CA
During his press conference, I heard you ask McCarthy about drama. It appears the big man doesn't share your feelings on your old December friend, does he?
Mike McCarthy is definitely not a drama queen. I guess I am. Coach McCarthy prefers to deal with reality. I prefer reality to provide drama, and it is. The moment he addressed the media last night with, "Questions, please," I could hear the fatigue in his voice. He was spent. I think he and his staff have done a masterful job to get this team to this point, and I'm hoping they have it in them to put one more winning game plan together this week. I don't want this season to end. I'm loving this drama.