There were plays in Vince Lombardi's playbook that contemporary coaches consider obsolete, including his famed power sweep. His predisposition to motivate through fear might no longer pass muster in today's game.
But the philosophies of great thinkers – Lombardi certainly was one when it came to football – tend to stand the test of time.
Hence, it puzzles me why Lombardi's theory about what it takes to sustain success in the National Football League isn't one the media ever addresses. Ditto as to why it's not a credo hanging in the office of every general manager and head coach in the league.
After all, no coach in NFL history was better at sustaining success than Lombardi.
Over the 85 seasons since postseason play was instituted in 1933, no other coach has won three straight NFL titles. No other coach has won five NFL titles in a seven-year span or even over the course of a decade. No other coach has matched his .766 winning percentage for both regular-season and postseason games.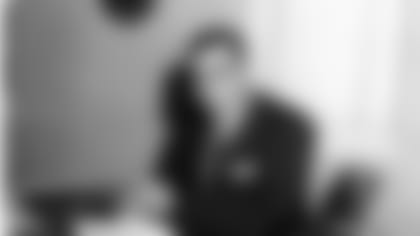 Lombardi won more NFL championships in 10 years, including his final season in Washington, than Don Shula won in 33, Tom Landry in 29 and Chuck Noll in 23. Bill Belichick matched Lombardi's five titles in 2016, but it took him 22 years.
Lombardi also might be the most quoted coach ever, although it's conceivable more than half of the quotes attributed to him – maybe even more than three-quarters – weren't thoughts that originated with him or were even said by him.
Google "Vince Lombardi quotes" and you get 323,000 hits. My hunch is that's largely because of scam artists who have created a cottage industry of false quotes in his name trying to make a fast buck.
But that's a subject for another day.
What Lombardi said about sustaining success was not made-up nor was it widely circulated, but it was part of what might have been the most perceptive and instructive thing he ever said about his own success.
Lombardi said there were three keys to staying on top and two of them were psychological. One was to guard against your players becoming complacent and developing inflated egos. The other was to prepare your team in advance for every defending champion's inevitable burden: That each one of your opponents will be pointing to you as the biggest game on their schedule.
Lombardi's third key touched on personnel. Here's what he said.
"There is a tendency to stay with the players that won the championship – even if he isn't as good as he was. And it's the very human thing to do. However, there is no room for that type of emotion. Football is a hardheaded cold business. No matter what a player did last year, he must go if he can't do it this year."
Lombardi said nothing about improving your roster through the draft or the acquisition of veterans through trades. He said nothing about first finding a better or at least comparable replacement as a safeguard.
Obviously, Lombardi was able to do that in Green Bay, but what he stressed was improvement by subtraction.
It wasn't just a one-time quote, either. It was what he preached to his coaches and personnel people.
"He wasn't afraid to make changes. Bill Walsh was like that, too," said Norb Hecker, who was Lombardi's first defensive backs coach for seven seasons and later a member of Walsh's staff at both Stanford and San Francisco. "A guy got near the end of his career, (Lombardi would) say, 'Hey, you're done,' and bring in a young kid and say, 'You're the starter now.'"
Lombardi also put his theory to practice.
Before his first season in 1959, Lombardi all but begged four-time Pro Bowl safety Bobby Dillon to change his mind about retirement, called him the best defensive back in the league and eventually coaxed him into returning.
When the season ended, Lombardi let Dillon retire without further persuasion even though he had just turned 30.
Lombardi traded starting defensive end Bill Quinlan at age 31, perennial all-pro center Jim Ringo at 32, three-time all-pro linebacker Dan Currie at 30 and 6-foot-2, 215-pound halfback Tom Moore, who averaged 26.5 yards as a kickoff returner and one of Lombardi's most valued reserves, at age 28.
On occasion, Lombardi all but ordered certain players to retire.
Before training camp started in 1965, two-time Pro Bowl cornerback Jesse Whittenton played a round of golf with Lombardi at what was then Oneida Golf & Riding Club and told him he had a chance to buy a golf course in El Paso and was contemplating retirement. Whittenton had just turned 31, but Lombardi quickly seized the opportunity to tell him he agreed: It would be a good idea if he took up another profession.
Granted, 13-year veteran defensive tackle Dave Hanner was 35 years old, but Lombardi summoned him before kickoff of the final preseason game in 1965 and told him it was time to retire. When Hanner informed him he had an opportunity to join another team, Lombardi convinced him to remain as an assistant coach but that his retirement was final.
Lombardi benched 32-year old safety Hank Gremminger, his defensive captain, in 1965 to get more speed in his secondary. The following June, Lombardi traded Gremminger to Dallas.
Lombardi also benched Fuzzy Thurston that year, later reinserted him in the lineup, replaced him again in 1967 and then announced his retirement for him at the 1,000-Yard Banquet following the season. "Fuzzy, when are you going to announce your retirement?" Lombardi demanded to know as he was delivering his speech. By then, Thurston was 34, but he had first lost his job at 32.
Lombardi replaced Max McGee as a starter at age 32, but kept him as a little-used sub for three years.
While it's true there were 10 starters 30 or older on Lombardi's last team in Green Bay, it was the turnover, especially on defense, that was critical to the Packers winning three straight titles from 1965-67.
"Vince followed an old formula. And I know he thought this because we discussed it," said Pat Peppler, Lombardi's personnel director from 1963 through 1968, his year as GM only. "There was a guy named Jack Adams who ran the Detroit Red Wings for years. He was famous because he was always getting rid of his older players while they still had some value and replacing them with younger players. That was what Vince had in mind."
Known as "Trader Jack," Adams won three Stanley Cups as coach and general manager of the Red Wings and four more just as general manager.
Each year, over about the last decade, or ever since I came across Lombardi's quote, I've tried to watch games involving the defending Super Bowl champions from a different vantage point.
I look for players who would have been candidates for Lombardi's scrapheap and wonder if they're not impediments to their team's repeating.
Try it sometime and tell me if you think Lombardi was right.