This is the third in a series of historical examinations of Curly Lambeau's Notre Dame Box offense. Click here for Part I, and here for Part II.
The retirements of Red Dunn and Verne Lewellen, and the release of Bo Molenda, all of which took place over a six-month period, led to the next remake of Curly Lambeau's Notre Dame Box.
After Dunn retired following the 1931 season to go into coaching, Lambeau never found another quarterback who could match his mastery as both a signal-caller and passer. When Molenda was sent packing early in the 1932 season, Lambeau lost his only reliable "line plunger" from his first decade as coach.
Following the 1932 season, when Lewellen retired, Lambeau lost a player that Bill Braucher, then sports editor of the national Newspaper Enterprise Association, called one "of the immortals of football."
Those three were the core of the Packers' backfield when they won their first two NFL championships in 1929 and '30, and made a hefty contribution again when they won their third straight in '31
Over those three seasons, based on Packers stats authority Eric Goska's recreated play-by-plays, Dunn threw for 1,434 yards with 24 touchdown passes. Lewellen was second in passing with 995 yards and seven TDs. Molenda was the leading rusher with 1,217 yards followed by Lewellen with 873. Lewellen and Johnny Blood tied for the most touchdowns with 23. Blood also was the leading receiver with 49 catches for 937 yards followed by end Lavvie Dilweg with 45 for 877 yards.
Above and beyond that, Lewellen punted 174 times over the 1929 and '30 seasons and might have been the NFL's MVP both years if there had been such an award at the time. Chris Willis, football historian and head of the research library at NFL Films, for one, retroactively picked Lewellen as the league MVP both years for a series he wrote for the Pro Football Journal. However, in 1931, Lewellen turned 30 three weeks into the season, missed seven of 14 games, four of them in November due to a shoulder injury, and shared punting duties even when healthy with Blood, who was two years younger.
Despite his limited contribution in '31 compared to the previous six seasons, Lewellen was the star of the Packers' title-clinching, 7-0 victory over Brooklyn when he scored the only touchdown and averaged 49.8 yards on five punts, according to Goska; and, earlier, in the Packers' key 7-0 victory over the Chicago Bears, when he scored the only touchdown and intercepted a pass at his own 30-yard line on the game's final play.
(Years listed include only the 1933-42 time period, not a player's entire career)
Quarterback – Hank Bruder, 1933-39, 25 starts; Larry Craig, 1939-42, 22 starts; Herm Schneidman, 1935-39, 14 starts; Buckets Goldenberg, 1933-42, 13 starts; Roger Grove, 1933-35, 11 starts; Dick Weisgerber, 1938-40, '42, 7 starts; Larry Buhler, 1939-41, 7 starts; Bob Adkins, 1940-41, 5 starts; Cal Clemens, 1936, 3 starts; Johnny Blood, 1933, '35-36, 2 starts; Earl Witte, 1934, 2 starts; Joe Laws, 1934-42, 2 starts; Ben Starret, 1942, 2 starts; Bobby Monnett, 1933-38, 1 start.
Left Halfback – Bobby Monnett, 1933-38, 34 starts; Cecil Isbell, 1938-42, 20 starts; Arnie Herber, 1933-40, 12 starts; Andy Uram, 1938-42, 12 starts; George Sauer, 1935-37, 9 starts; Tony Canadeo, 1941-42, 9 starts; Hank Bruder, 1933-39, 8 starts; Hal Van Every, 1940-41, 3 starts; Wuert Englemann, 1932-33, 2 starts; Johnny Blood, 1933, '35-36, 1 start; Roger Grove, 1933-35, 1 start; Paul Miller, 1936-38, 1 start; Clarence Thompson, 1939, 1 start; Joe Laws, 1934-42, 1 start; Larry Buhler, 1939-41, 1 start; Ted Fritsch, 1942, 1 start.
Right Halfback – Joe Laws, 1934-42, 42 starts; Arnie Herber, 1933-40, 25 starts; Lou Brock, 1940-42, 9 starts; Johnny Blood, 1933, '35-36, 7 starts; Roger Grove, 1933-35, 6 starts; Andy Uram, 1938-42, 5 starts; Hank Bruder, 1933-39, 4 starts; Wuert Englemann, 1932-33, 3 starts; Cecil Isbell, 1938-42, 3 starts; Bobby Monnett, 1933-38, 2 starts; Herb Banet, 1937, 2 starts; Larry Buhler, 1939-41, 2 starts; Hal Van Every, 1940-41, 2 starts; Norm Mott, 1933, 1 start; Clarke Hinkle, 1933-41, 1 start; George Sauer, 1935-37, 1 start; Tony Canadeo, 1941-42, 1 start.
Fullback – Clarke Hinkle, 1933-41, 73 starts; Ed Jankowski, 1937-41, 11 starts; Ted Fritsch, 1942, 7 starts; Swede Johnston, 1934-38, 6 starts; Buckets Goldenberg, 1933-42, 5 starts; Hank Bruder, 1933-39, 4 starts; George Paskvan, 1941, 3 starts; Lou Brock, 1940-42, 2 starts; Herdis McCrary, 1933, 1 start; Frank Balasz, 1939-41, 1 start; Larry Buhler, 1939-41, 1 start; Joe Laws, 1934-42, 1 start; Chuck Sample, 1942, 1 start.
Most total starts: Hinkle, 1933-41, 74; Laws, 1934-42, 46; Bruder, 1933-39, 41; Herber, 1933-40, 37; Monnett, 1933-38, 37; Isbell, 1938-42, 23; Craig, 1939-42, 22.
(No. of starts based on lineups from the Green Bay Press-Gazette.)
To trace when the next big sea change in the Packers' backfield was set in motion, one must go backward in time to early August 1930. That was when Lambeau signed 20-year-old Arnie Herber, a former Green Bay West High School star who had played just one year of college football at Regis in Denver, when he couldn't cut it academically at the University of Wisconsin. Two years later, Lambeau signed another future Hall of Famer, fullback Clarke Hinkle of Bucknell University.
Thus, the building blocks were there for Lambeau's Notre Dame Box in advance of them winning two more NFL titles during the years, 1933-42. In truth, it was a 10-year stretch that could be divided into two separate periods: The first when Herber and Hinkle were in their prime; and the other after Cecil Isbell and Larry Craig were drafted in 1938 and '39, and joined Herber and Hinkle for their final years.
Then again, the changes during that transition proved to be more seamless than when Dunn and Lewellen had to be replaced.
When the Packers finished the 1932 season by dropping their last two games to Chicago and Portsmouth, Bears great Red Grange told Milwaukee Sentinel sportswriter Stoney McGlynn that the difference between winning a fourth straight title and finishing out of the running was the loss of Dunn. Grange credited Dunn with having left foes in a quandary, getting the most out of his teammates and capitalizing on every lapse by opposing defenses with his play-calling during the Packers' three-peat.
At first, Lambeau tried Herber at quarterback, starting him in his first two pro games in 1930 as an understudy to Dunn and then giving him another brief look at the position in the 1931 opener before releasing him after the fifth game.
Dunn was no threat as a runner and wasn't much of a blocker. Thus, when Lambeau decided that Herber couldn't run the offense lining up just a short snap from center, as Dunn had done, it obviously wasn't because of any physical shortcomings.
Whatever the reason, Lambeau not only scrapped his original plan for Herber, he overhauled his offense. Lambeau still used Herber as his primary passer but alternated him between left and right halfback rather than trying to force him to fill the same role as Dunn. Herber, in turn, responded by leading the league in passing in 1932, the first year that the NFL kept official statistics.
But Lambeau still had a quarterback problem.
He started four that year. Harry O'Boyle, a former fullback at Notre Dame who had played that same position as a rookie with the Packers in 1928 before going into coaching for three years, returned to the team and started six games at quarterback. Second-year man Roger Grove, who had played for former Green Bay East and Notre Dame star Jim Crowley at Michigan State, started five. Paul Fitzgibbon, a sixth-year veteran who played his first three seasons with Duluth, Frankford and the Chicago Cardinals, started the opener and the third game. Lambeau even started Blood one game at quarterback.
In 1933, still searching for an answer, Lambeau started Grove in 11 games and Blood in the other two.
In '32, O'Boyle, Grove, Fitzgibbon and Blood combined for three completions in 23 attempts, based on Goska's statistics. In 1933, Grove and Blood were a combined 1-of-5. On the other hand, Grove, just as Charlie Mathys had done as the quarterback from 1923-25, led the Packers in receiving that year with 18 catches, more than Dilweg or Blood.
One plus was that they were all better blockers than Dunn, although Lambeau was utilizing Hank Bruder as a blocking halfback at that point. Lambeau had yet to designate his quarterbacks as blocking backs. In fact, as early 1926, when Jack McAuliffe joined the Packers out of Beloit College, he was referred to as a blocking halfback.
"Hank (Bruder) won't set the league afire with his plunging or open-field work, but he's big and tough and ought to be the high class, rough and tumble blocker that the Packers have needed," McGlynn wrote in 1931, Bruder's rookie season when he emerged as the starting left halfback, partly due to Lewellen's shoulder injury.
Bruder played nine years and was "a super defensive player," in McGlynn's words in addition to being able to play all four backfield positions and even punt in a pinch.
As background, there was no other writer at the time who appeared to have greater insight into the Packers' personnel or a better grasp of Lambeau's offensive and defensive systems than McGlynn. In fact, McGlynn's football pedigree was as impressive as some of the players he covered during his nearly 20 years at the Sentinel from 1927-46.
McGlynn was a standout tackle and team captain at Lawrence College in 1922. His line coach there was Cub Buck, a former University of Wisconsin and Canton Bulldog great who was still playing for the Packers at the time. In addition, Lawrence's backs included future Packers Eddie Kotal and Myrt Basing, while the other starting tackle was future Packers head coach Lisle Blackbourn.
Where the Packers' quarterbacks fell short those two years, other than Blood in his occasional appearances at the position, was at signal-calling. And it was definitely a factor in the Packers finishing 5-7-1 in 1933, their first losing season in history.
"Filling the shoes of the ol' master, Red Dunn, was no easy task last year, nor will it be this year," McGlynn wrote shortly before the start of the 1933 season. "The Packer veterans, when Red called a play that apparently seemed unorthodox, knew he had his reasons for his decision – and entered the spirit of the play with the idea that it would succeed. Red's successors have lacked this cooperation at times. Their judgment has been questioned. The play was started with the cards stacked."
Keep in mind that while forming a huddle before a play was gaining more acceptance, the Packers apparently were still not doing so on a regular basis. In other words, the quarterback was usually calling the plays at the line just before the snap.
The Milwaukee Journal reported before the Oct. 22, 1933, game against the Bears that the Packers would likely resort to using a huddle in that game because their coach, George Halas, had just signed tackle Dick Stahlmann, who had played for the Packers the two previous seasons. Washington owner George Preston Marshall had even gone so far as to introduce a motion at a league meeting before that season to abolish the huddle or charge a team with a timeout if it elected to use one.
In terms of the bigger picture, how much of Lambeau's offense at that point was still an offshoot of what he had learned from Knute Rockne during his one season at Notre Dame?
The answer could be found in stories written before both of the 1932 Packers-Chicago Cardinals games. Jack Chevigny, who had played halfback for Rockne from 1926-28 and then served as his backfield coach from 1929-30, had become head coach of the Cardinals that year and, so not surprisingly, the subject was topical, particularly before the two teams met the opening weekend.
"(Chevigny) is using the Rockne system without any deviation at all," the Green Bay Press-Gazette told its readers. "The Packers, while their style of play is based on the same system, have changed it to some extent to fit the needs of pro football."
Among the differences spelled out in the story was that Chevigny's backs lined up closer together in a tight box formation, whereas Lambeau would occasionally move a halfback to a position behind one of the ends. Another difference was in the execution of what were called "spinner" plays, a staple of the Notre Dame Box.
Spinner plays were basically handoffs or fake handoffs, where the back who took the snap would do a half-spin or full-spin to try and deceive the defense.
"In the Notre Dame style, the halfbacks do all the spinning, but the Packers hand the fullback the majority of spinning assignments," the story explained. "It is worth mentioning, too, that the Packer spinner plays have been great ground gainers during the past few seasons."
But, if the truth be told, the Packers weren't exactly clicking on all cylinders at the time.
During their championship run from 1929-31, the Packers had averaged more than 17 points a game and were shut out twice in 41 games. In 1932 and '33, they averaged fewer than 12 points a game and were shut out five times in 27 games.
Meanwhile, sweeping rule changes passed by the NFL before the 1933 season ushered in a new era and that, at least, was creating new optimism in Green Bay.
One change promised to open up the passing game by allowing forward passes to be thrown from anywhere behind the line of scrimmage. The college rule that had been in force since the league was founded in 1920 stipulated that passes had to be thrown from at least five yards behind the line.
Two other rule changes minimized the importance of the punting game, which had been critical to the Packers' success during Lewellen's years.
One called for the ball to be spotted 10 yards from the sideline on punts that landed out of bounds or were downed within five yards of it. Previously, when a punt landed within five yards of the sideline, the ball was spotted where it was downed; and on plays and punts where the ball ended up out of bounds, it was placed only five yards from the sideline. The extra five yards promised to give offenses more breathing room. The other change called for the goal posts to be moved from the end line to the goal line to encourage more field goal attempts.
"The new rules are made to order for the Packers," Lambeau gushed after the February meeting when the changes were enacted and after Lewellen had announced his retirement. Just shy of seven months later, the Press-Gazette reported, "Many new formations and pass plays have been developed by the Green Bay team to take advantage of the new forward pass rule."
While Lambeau had been shifting a halfback into a wingback-like position as early as the Dunn years, Wilfrid Smith of the Chicago Tribune suggested in an October 1933 story before the second Packers-Bears game that Lambeau was perhaps doing it even more often with the rule changes.
"(The Packers) occasionally use a flanking halfback," wrote Smith, who started writing sports for the Tribune while he was playing tackle on the 1925 NFL champion Cardinals. "The back is always a passing threat but on other plays he blocks for a run. When Johnny Blood goes out to the flanking position, he is particularly dangerous because of his ability to catch passes."
That season, Lambeau also experimented with Hinkle at halfback, starting with a 35-9 breather against the Philadelphia Eagles on Oct. 29. "The shift was made in order to get more out of Buckets Goldenberg," Lambeau wrote in a story for The Milwaukee Journal the following day. "Hinkle and Goldenberg are both too valuable to alternate at fullback."
It was Goldenberg's rookie year after being kicked off Wisconsin's team late in the 1932 season, basically for skipping classes. He would play a then-record 13 seasons for the Packers and be named a 1930s NFL All-Decade guard.
But in 1933, at age 23, he might have been an even faster version of the 24-year-old Hinkle. That season, Goldenberg shared the NFL lead for most touchdowns with seven, including a 67-yard interception return. He also broke a 52-yard run, according to Goska.
Nevertheless, the experiment lasted only a year. With the fullback lining up in Lambeau's Box to take direct snaps, he needed to be able to punt and, to a lesser degree, pass. Hinkle could do both; Goldenberg could do neither.
From 1932, Lewellen's last season, through 1938, the last year before punting became an official statistic, Hinkle and Herber served as the Packers' punters. Over those seven seasons, based on Goska's statistics, Hinkle punted 298 times and Herber, 211. Bruder had the next most with 62. Hinkle also threw 36 passes over the 1933 and '34 seasons.
Thus, in 1934, Goldenberg was moved to quarterback and Lambeau's quarterbacks basically became strictly blocking backs for the next 13 seasons. But Goldenberg's stay at quarterback also was brief. He was moved to guard for the sixth game in 1936 and permanently settled there after one more brief fling at quarterback early in 1937.
The valuable and versatile Bruder was probably Lambeau's best blocking back at the time, and he started 23 games at quarterback from 1934-38. Herm Schneidman, who had been strictly a blocking quarterback at Iowa, was signed in 1935 and had the second most starts at the position with 14.
Whereas Goldenberg still got 30 carries his first year at quarterback; by 1938, when Schneidman started nine of 11 games there, he carried only four times for eight yards and didn't throw a pass.
With Herber flinging passes from the two halfback positions and Hinkle emerging as a near-equal, at the very least, to the Bears' great fullback, Bronko Nagurski, the Packers rebounded to 7-6 in 1934 and were a Western Division contender again in 1935, finishing 8-4, just behind 7-3-2 Detroit. It also should be noted that as good as Hinkle was on offense, Lambeau, for one, thought he was even better on defense, at a position that was then called defensive fullback, or what would be a linebacker today.
By 1935, the Packers also were back on sound financial footing after 17 months in receivership and Lambeau, as he had done in the mid to late 1920s, was stockpiling talent, especially in his backfield.
Halfback Bobby Monnett was signed in 1933 and led the Packers in rushing as a rookie. That season, Washington coach Lone Star Dietz, who had played college football with Jim Thorpe at Carlisle, said Monnett was the fastest back he had ever seen in pro football. Monnett also passed for 2,227 yards in his five seasons with the Packers.
"All-around good player," Bernie Scherer, an end for the Packers from 1936-38, once told me. "Triple threat. A real good team man and a clutch player. I always liked to catch his passes because he put up those soft floaters. Herber and Isbell, they kind of zipped them to you."
In 1935, Lambeau signed Joe Laws of Iowa and George Sauer of Nebraska. Laws was one of the most complete backs in Packers history. In 12 seasons, he accounted for 2,973 rushing and receiving yards. On defense, he picked off 39 passes, including 21 before interceptions were an official stat, and another three in the 1944 NFL Championship.
Sauer played only three years before going into coaching but was named all-pro as a rookie in voting by league coaches and sportswriters.
Playing mostly right halfback, Laws also finally filled the void of play-caller. "He was one of the smartest (signal-callers)," end and former teammate Harry Jacunski once told me. "He had a sense of calling the right play at the right time. He was a better play-caller than Lambeau."
Of course, the biggest coup among the 1935 signees was end Don Hutson, who through his individual brilliance as a receiver impacted the Packers' offense like no other player of this period.
In 1938, Lambeau's first-round pick was Isbell, a halfback from Purdue who had played for Rockne disciples since high school. In the sixth round, Lambeau added yet another halfback, Andy Uram of Minnesota.
Isbell was the NFL's fourth leading rusher and fifth leading passer as a rookie. When he retired after just five seasons, his average yards passing per season was better than the legendary Sammy Baugh's. Isbell also owned the NFL record for most touchdown passes in a career with 61, while Baugh was second with 57 in six seasons.
Uram, yet another Packers Hall of Famer, played six seasons and was a perpetual big-play threat. In his second season, he set an NFL record with a 97-yard touchdown run from scrimmage. In his fourth season, he set a Packers record with a 90-yard punt return. In his fifth season, he set a Packers' single-game record for receiving yards by a back with 174 on four receptions, three of which he turned into touchdowns. That same year, he also returned a kickoff 98 yards for a touchdown.
In 1939, the Packers uncovered blocking back Larry Craig, whose sculpted physique and physical play earned him the nickname, "Superman."
In his first seven seasons, Craig never threw a pass and carried the ball only 10 times. On defense, he played end and might have saved Hutson's career. But because quarterback was Craig's designated position, he never made a major all-pro team.
All he ever earned was the respect of teammates and foes alike.
In 1950, 14 years into his career, Baugh picked Craig as his blocking back on his all-time team. Later, almost 25 years into retirement, Baugh said Craig was also the best pass rusher he ever faced. Bob Waterfield, another Hall of Fame quarterback, also picked Craig as one of the two best defensive ends he ever played against.
And Isbell said that if Craig had not allowed Hutson to move to the secondary in 1939, the latter might not have lasted another two years because of the terrific beating he was taking as a 185-pound defensive end.
Along with accumulating an overabundance of talent, Lambeau also picked players to fill specific molds and continuously adjusted his offense to their individual talents.
Based on a story Lambeau wrote about his Notre Dame Box for True Sport magazine, a copy of a Packers playbook (circa 1939-41), personal interviews with 13 Packers who played from 1933-42, a letter written by Hinkle to pro football researcher Stanley Grosshandler that's available in the Pro Football Hall of Fame archives, and several other stories written by McGlynn and other longtime writers who covered the Packers, here's what could be gleaned about the roles of the backs during this period of Packers history.
First, as a refresher, in the Notre Dame Box, the backs would form a T-formation and then execute a jump shift, either left or right, and generally form a square or maybe more accurately, a parallelogram, just before the snap.
At the one-second pause, which was required by rule starting in 1927, according to NFL historian Joel Bussert, the upbacks were the quarterback and the halfback to the side of the shift. The deep backs were the other halfback and the fullback. The deep backs lined up 4½ to 5½ yards behind the line of scrimmage or "not as far back as in the single wing," according to Hal Van Every, who played left halfback in 1940 and '41.
Lambeau's left halfback needed to be the most versatile of the backs: a good runner, first and foremost, but also a capable passer and preferably a good punter and blocker, as well. The right halfback normally called the signals and could be either the primary passer or a wingback-type, lining up in the backfield, between the tackle and end, directly behind the end or just outside him, all depending on the player manning the position and the play.
Ends in Lambeau's Notre Dame Box normally lined up tight to the tackles and shifted in unison with the backs, to a position 2½ to 3 feet from the tackle. That was true even of Hutson, although the longer he played the more he extended his split, more in terms of feet than yards. There also was a double-spread play, where Hutson and a halfback would split out like today's wide receivers.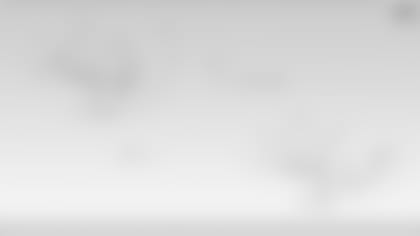 The fullback was counted on to gain the tough inside yards and block but also was in position next to either the left or right halfback, depending on the shift, to take direct snaps from center. When Hinkle was the fullback, he handled most of the punting and most seasons, the field-goal kicking, as well.
"The left halfback or the fullback would be in a straight line, so the center could snap the ball to either one," said guard John Biolo, who spent the 1939 season with the Packers, although he played in only one game, then enjoyed a lengthy coaching career at the professional, college and high school level in Wisconsin. "The fullback lined up behind the center and on the shift, he'd go between the guard and tackle on that side of the line. They'd pass it back to the fullback, and he'd take a step forward and spin around and hand the ball to the left halfback or fake to the left halfback and run through the line."
The quarterback was strictly a blocker by then, although there was one play in the Packers' playbook where he'd line up in his usual position, close to the line and between the guard and tackle, and take a short snap and run straight up the middle.
"We have gotten by with men in these positions who did not possess all these qualities to any marked degree," Lambeau wrote of his offense. "But our best teams have been those with at least three better than average all-around men teamed up in one backfield. One of the most attractive things about the Packer style of play is that it is possible to utilize the ability of three such players. In some systems a triple threat right halfback would be wasted."
The results on the field reflected the Packers' talent. Along with the Bears, they dominated pro football, winning six of nine NFL titles from 1936-44.
In fact, after the Packers beat Philadelphia, 37-7, in 1937, Eagles coach and future NFL commissioner Bert Bell said the strength of the Packers compared to the teams in the Eastern Division threatened the future of the league.
"After the game against Pittsburgh (two weeks earlier)," said Bell, "we (a group of coaches, players and newspapermen) tried to select a team from the entire Eastern Division that we thought would have a chance against the Packers. … Out of the entire 125 players on Eastern club rolls, there is no such team."
Here are numbers to suggest Bell wasn't exaggerating.
From 1933, when the NFL split into divisions, through 1946, when Lambeau last used his Notre Dame Box, the Packers were 33-3-1 in the regular season against Eastern Division teams other than the New York Giants. Against the Giants, they were 5-7-1 but also beat them in two of three NFL title games and won another against the Boston Redskins.