If one was to select the 25 people most responsible for keeping the Packers alive over the course of their history, Sue Wallen might belong somewhere on that list.
Wallen managed the Astor Hotel from about 1937 to 1947 when many, if not most, of the Packers players lived there during the season. Above all, she looked after them as if they were family.
Art Daley, who started covering the Packers for the Green Bay Press-Gazette in 1942 and continued writing about them for almost 70 years in his Green Bay Packers Yearbook and as a columnist for Packer Report, once referred to Wallen "as the mother of the Packers when the Bays stayed at the Astor Hotel."
A three-story hotel located at 209 N. Adams St., in downtown Green Bay, the Astor underwent an extensive renovation in 1929 and served as a home-away-from-home for Packers players over the next two decades. During those years, players were mostly single and often in their early to mid-20s. Apartments were hard to find and, in truth, impractical. Players back then needed housing for no more than three months from when preseason practice started in August until the final home game in late October or early November; at which time, the Packers would hit the road, traveling almost exclusively by train on a season-ending road trip with only occasional stop-offs back in Green Bay. In the offseason, most players lived elsewhere.
The Astor – even in its heyday – was a no-frills hotel but also affordable, convenient and comfortable. It was located in the heart of what was then a bustling downtown overflowing with restaurants, shops, bars and movie theaters; and at a time when practices and team meetings took up only a small part of a player's day and free time was plentiful. What's more, it was only a mile ride to old City Stadium and its adjoining practice areas.
But probably more important than the Astor's ambience was the nurturing care and moral support of Wallen.
"The Astor Hotel was like a fraternity house for the players, and Sue Wallen was our housemother," Charley Brock, who played for the Packers from 1939-47, once said.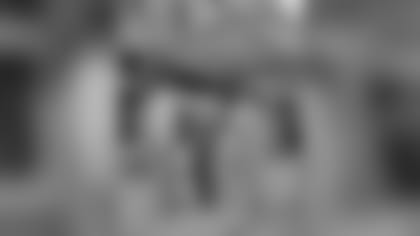 A native of Pensaukee, Wis., an unincorporated town in Oconto County about 30 miles north of Green Bay, Wallen was close to 40 years old when she started working at the Astor in the mid-1930s, while her sister, Mayme Toule, was assistant manager. Wallen took over running the place when her sister remarried in 1937.
At the time, the United States was still in the midst of the Great Depression and within four years it would be going to war. Life wasn't easy for young pro football players, especially those living in a small, distant city for the first time, away from family and prone to occasional homesickness.
The pay wasn't much either on a team that was perpetually struggling to survive. The salary of Larry Buhler, the Packers' first-round draft pick in 1939 when they won their fifth NFL championship, was $2,350 (or less than $50,000 in today's money). Even some of the team's seasoned stars didn't make much more. Arnie Herber was in his 10th year of a Pro Football Hall of Fame career and made $3,175.
The Packers won six NFL titles during the years when the Astor was what former fullback Ted Fritsch described as "our home." And by all accounts, despite the low pay and other drawbacks, most of the players on those teams loved playing in Green Bay, thanks in part to Wallen's tender loving care.
"She was the 'momma,'" said the former Ruth Toonen, a Green Bay native who married Packers star Tony Canadeo in 1943. "They all loved her. She was a wonderful lady and took very good care of them, and they knew it."
Often, Wallen was a welcoming committee of one when the players arrived in town.
After all, enough of them stayed at the Astor that Curly Lambeau would instruct them to report there before the first practice of summer. "Suggest that new players go directly to the Astor Hotel upon arrival in Green Bay unless they have already established residence elsewhere," he wrote his players on Aug. 1, 1944, 19 days before the opening workout.
Once they were settled in, those players also quickly learned there was far more to Wallen's hospitality than just a smile at the door.
"She looked after us just like she was our mother," said end Nolan Luhn, who played from 1945-49. "A real nice lady. She'd talk to every one of the players every day. She'd more or less screen prank calls or whatever. She seemed about 50. Just a lovely lady. She knew every player, their mom and dad, girlfriends, whatever."
Yet, all the while, Wallen also had her own hardships and tragedies to deal with.
Saddest of all, she was the divorced mother of a young son, Earl, who would die during the attack on Pearl Harbor on Dec. 7, 1941. Earl had enlisted in the Marine Corps in December 1939 and had written his mother a letter from Honolulu dated Nov. 27, 1941, where he informed her that he would be serving on the U.S. Battleship California through Christmas. Sue Wallen received the letter at her Ashland Avenue home on Green Bay's West Side the day before the bombing.
Three days before Christmas, Sue Wallen finally learned of her son's death at age 21. In May, 1942, she further learned from listening to a nationwide radio broadcast as part of a Mother's Day tribute that her son had died a hero.
The broadcast told how with Japanese planes filling the air, Earl Wallen volunteered to man a machine gun in the crow's nest of his ship after the gunner had been killed and fired numerous rounds of ammunition from what was described as a "perilous post" until he was killed by Japanese tracer bullets.
Over the remainder of the war, Sue Wallen, no doubt with a heavy heart and empathy for those serving their country, corresponded with more than 35 Packers who were in the armed services. She wrote personal notes to them and included copies of Packers publicist George Whitney Calhoun's newsletters. Center Tom Greenfield, one of her pen pals, and his wife later named a daughter after Wallen.
She also never missed a Packers game in Green Bay during the years she worked at the Astor, always sitting in her 50-yard line seat.
In November 1947, Wallen married Alfred Casabona and moved to Sunbury, Pa. In its story about her marriage, the Press-Gazette wrote: "The Packers came to Mrs. Casabona with everything from heartache to buttons for her to work on. They remembered her with little gifts on special holidays and considered her their mother away from home."
The Packers had started training at Rockwood Lodge in 1946 and many of the players lived there, as well. Even after Rockwood was destroyed by fire in early 1950, the number of Packers who stayed at the Astor continued to dwindle. On Feb. 4, 1966, the Astor Hotel was destroyed by what was then described as the worst fire in Green Bay's history, leaving eight people dead.
The Press-Gazette contacted Sue Casabona in Baton Rouge, La., for comment, and she reflected fondly on how Packers players had organized dances there, and how fans had filled the hotel lobby and bar after games.
"We loved every one of those boys and everybody loved being here," she said. "We had so much fun in those days."
On May 16, 1983, the former Sue Wallen, died at Oconto Memorial Hospital at age 86 and was buried in Brookside Cemetery, near her birthplace home. A little more than seven years later, her sister, the former Mayme Toule, also a good friend of the Packers when she worked at the Astor, died at 89 and was buried in Brookside, as well.
In 1944, Green Bay's Sullivan Legion Post, which was named in honor of Thomas Sullivan, the city's first casualty in World War I, was renamed the Sullivan-Wallen Post. Earl Wallen was the city's first casualty of World War II.
The post was created in 1919, the same year that the Packers were founded, and was a loyal supporter of the team from the start. Today, the Sullivan-Wallen Post 11 still serves the city and its veterans at its home on North Irwin Street on the northeast side of Green Bay.
As for Sue Wallen's legacy, perhaps it's the wide smiles that you still see today on the faces of Packers players who seem to be genuinely enriched by the community spirit she fostered long ago.