In Forrest Gregg's biography on the Pro Football Hall of Fame website, it states the following.
"A most fitting tribute came from the late Vince Lombardi who was blessed with many great stars during the dynasty years in Green Bay. But Vince, in his book, 'Run to Daylight,' stated simply: 'Forrest Gregg is the finest player I ever coached!'"
If Lombardi, indeed, called Gregg the finest player he ever coached, he didn't state it in "Run to Daylight," written in the first person, but in collaboration with famed author W.C. Heinz. Read the book, published in 1963, four years into Lombardi's nine-year tenure as coach of the Packers, and you'll find no such statement.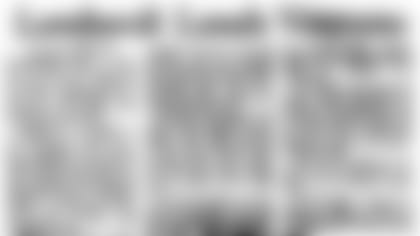 On the other hand, Lombardi once called Paul Hornung his greatest player during a well-covered speaking engagement.
Did Lombardi, at different times and different places, call both Gregg and Hornung his best player ever? Or did Lombardi bestow that tribute only on Hornung?
Let's start by looking at what Lombardi wrote about Gregg in "Run to Daylight." Other than calling him "another real football player," and "a team player," Lombardi's strongest statement about Gregg was one he borrowed from his wife.
"Marie calls Forrest a picture ballplayer and that's what he is," said Lombardi. "Watching him perform, watching him execute those assignments, you get that good feeling, and he has all the requisites. He's big enough and, although he's not quite as strong as either Bob Skoronski or Norm Masters, at the other tackle, he's strong enough, and he handles people like Gino Marchetti of Baltimore, Jim Houston of Cleveland and Lamar Lundy of Los Angeles, who are some of the best defensive ends in this league.
"He's a fine downfield blocker, too. His speed isn't great but he's very quick off that ball and he has that mental sharpness to adjust quickly to sudden situations. He has that knack of getting in front of that runner and, with his excellent sense of timing, of making the key block.
"When you combine all this in an offensive tackle with his ability and willingness to play guard you've got quite a man."
Here is what Lombardi said more than six years later when Gregg announced his retirement on Jan. 23, 1969.
"I'm certainly sorry to see him go," said Lombardi. "He has been an outstanding offensive lineman. The record indicates that. But more important was his contribution to the Green Bay Packers in spirit, dedication and willingness to pay the price, as he did for so many years without regard for personal glory.
"But, at age 35, he had to face this decision. It is certainly to his credit that he did retire as one of the top offensive linemen, as is indicated by his recent selection to the 1969 Pro Bowl team."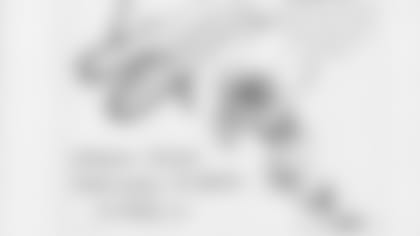 Within two weeks after issuing those comments, Lombardi resigned as general manager of the Packers to return to coaching in Washington. Days later, on Feb. 9, 1969, Lombardi returned to Wisconsin to speak at the first dinner of the state's chapter of the Professional Football Writers Association of America.
There, he told the crowd, "Forrest Gregg – player's player, coach's player." Lombardi also said he wished he could bring Gregg with him to Washington as an assistant coach. However, Lombardi's escape clause with the Packers prevented him from doing so.
Gregg received the "Lineman of the Year Award" that night. Former Chicago Bears and then-current New Orleans defensive lineman Doug Atkins was given "The Vince Lombardi Award for Dedication to Football."
Lombardi died Sept. 3, 1970. Seven years later when Gregg was inducted into the Pro Football Hall of Fame, he asked Marie Lombardi to be his presenter.
As one would expect, Marie was glowing in her praise of Gregg during her speech.
"I read somewhere where Vince Lombardi made football players out of men and men out of football players, but not this man," Marie said early in her talk. "He (Gregg) was probably the finest all-around team player that ever played this game."
She also talked about how elated her late husband was when Gregg changed his mind after the first time he announced his retirement in January 1964, at age 30, to become an assistant coach at the University of Tennessee. Marie said Vince learned of Gregg's change of heart during a phone call while they were vacationing in Puerto Rico.
"Well friends, Vince yelled so loud through the phone the room shook, the building shook and even the ground shook, he wanted Forrest back so bad…"
In her concluding remarks, Marie said she had been thinking about how proud Vince would be knowing three of his former players – Frank Gifford and Bart Starr were the other two – were being inducted into the hall in the same year.
"These men are the elite along with the other men in this great Hall of Fame, they are the elite of the NFL, they are the men who have reached the top," said Marie.
At no point did she say that Vince regarded Gregg as the best player he ever coached.
On the other hand, Lombardi said it about Hornung during a speech in Oshkosh, Wis., in April 1967. That was a little more than two months after New Orleans had selected Hornung in that year's NFL expansion draft, thereby ending the star halfback's career in Green Bay.
"Paul Hornung is the greatest player I've ever coached, and the greatest I've ever seen on the football field within the 20-yard line," Lombardi told about 200 members of the Wisconsin Concrete Pavers Association, according to coverage of his talk in several Wisconsin newspapers, as well as wire service dispatches. "He was more than just a player; he was like a son to me."
Less than three months later, just prior to Hornung announcing his retirement rather than play for the Saints, Lombardi also announced he was retiring his No. 5.
What Lombardi said at the event in Oshkosh might have been stronger than anything he had said previously about Hornung, but it was not uncharacteristic by any means.
The record suggests Lombardi was more effusive in his praise of Hornung than any other player he coached in Green Bay. Here's some of the evidence.
In "Run to Daylight," which covered Lombardi's preparation for a big game in 1962, he wrote:"If I, too, know Paul Hornung he'll be ready (to play, despite an injury) because this is one of those great money ballplayers…" On the importance of playmakers who could make a big play to turn a game around: "When I was with the Giants it was Frank Gifford who would reel off a run. Johnny Unitas has come up with the big throw consistently for Baltimore and Bobby Layne used to do it with Detroit and Pittsburgh. Ray Nitschke has a lot of this on the defense for us, and on the offense, when he's in shape, we get it from Hornung. If it isn't Paul, Jimmy Taylor will bust through and, when two or three hit him, bull them off and pick up our whole club at the same time." On Hornung's intangibles: "Henry Jordan, our defensive right tackle, expressed what Hornung means to our team when he said, 'Before our 1961 championship game I was under the impression that (Tom) Moore could run as well as Hornung and that Ben Agajanian could kick as well or better, but the week before the game, when Paul got that leave from the Army and walked into that locker room, you could just feel the confidence grow in that room.'"
When Hornung returned from injury to score five touchdowns and produce 176 yards rushing and receiving in a win-or-be-eliminated game against the Baltimore Colts in late 1965, Lombardi said:"It was a pressure game, and (Hornung has) always been good under pressure. A great pressure player. I like that word better than money."
In a two-part series that ran in Look magazine in September 1967 written by Lombardi, again with Heinz, where he commented on many of his players in Green Bay, including Hornung: "… his quality of leadership was the greatest I have ever seen in a ballplayer. Paul Hornung was the epitome of what you try to make every one of your players – a true believer." On putting Hornung on the expansion list due to a chronic neck injury and losing him to the Saints: "I think the day last February when I had to call Paul Hornung in Louisville, Ky., and tell him he was no longer a Packer was the saddest day I have known in Green Bay, and there were tears at both ends of the telephone connection."
In October 1967 with Starr trying to play through an injury, the offense sputtering and no Hornung to fall back on, Lombardi bemoaned:"We've lacked the people to carry us. I don't mean we lack talent. It's not that. It's the spirit that Paul Hornung used to supply. That's where we miss him most because he somehow had the knack of lifting the whole ball club."
So where did the alleged quote about Gregg being Lombardi's "finest player" come from?
It appears on page 104 of the first volume of "Vince Lombardi on Football," edited by George L. Flynn and published in 1973. Alongside a picture of Gregg, the caption reads: Forrest Gregg is, quite simply, the finest football player I ever coached.
Curiously, the words appear without quotation marks in the caption and nowhere else in Lombardi's first person text in either volume. What makes that significant is that Lombardi started working with Flynn on the project in 1968, when he was still with the Packers as general manager, but the books weren't published until 1973, three years after Lombardi's death.
Flynn wrote in his foreword that the two volumes were largely based on the script and narration of a film series he worked on with Lombardi titled, "Vince Lombardi's The Science and Art of Football," which was intended as an instructional guide for coaches and players.
Lombardi didn't dwell much on his players in those volumes, and, in fact, didn't write anything particularly praiseworthy about Gregg.
But Hornung was an exception.
Lombardi wrote, "Paul may have been the best all-around back ever to play football, and his blocking was one of the reasons for that."
Later, Lombardi explained how when he joined the New York Giants as backfield coach he vetted Gifford to determine how he'd fit into his offense and that he had done the same with Hornung in 1959.
"I studied films of the Packers and Hornung in action as a halfback and fullback, and knew he had as much ability as any back in football," Lombardi wrote. "So the halfback option came to Green Bay."
Not surprisingly, Lombardi devoted considerable space in the first volume to discussing the power sweep, what he labeled his "No. 1 play." But Lombardi also emphasized the importance of the halfback option, a play he described in "Run to Daylight" as "the greatest in football," and critical to making the sweep work.
The left halfback, usually Hornung for most of Lombardi's time in Green Bay, was almost always the ball carrier on the power sweep; and only the left halfback ever had the ball in his hands on the halfback option, a play designed to look exactly like the sweep to prevent defenses from overplaying it.
In 1976, "The Vince Lombardi Scrapbook" was published.
Written by Flynn, it included a lengthy narration by Tony Canadeo, a member of the Packers' executive committee during the Lombardi era and a recent inductee into the Pro Football Hall of Fame.
Here's what Canadeo said about Lombardi at the end of his interview.
"I know who he said the best player was – the best player he ever coached. In fact, he told me one day when he looked at the films of the Packers when he first came here in 1959, spent all those hours looking at films. He told me this later. He turned to the coaching staff and said, 'Gentlemen, there's only one professional player in this whole organization – number 75, Gregg.' And he had all those young fellows – Kramer, Hornung, Taylor, Starr, etc. But maybe Gregg was what Vince always looked for – a perfectionist and a lineman."
Earlier in the book, Flynn also wrote, without directly attributing it to Lombardi, that the coach considered Gregg to be his best player.
The intent here is not to question the veracity of Canadeo or Flynn.
Canadeo was one of Lombardi's best friends in Green Bay. Flynn worked with Lombardi on "Run to Daylight," as well as the film series and his two books. In "The Vince Lombardi Scrapbook," Flynn said he spent about four or five hours talking to Lombardi just over dinner once in 1968.
But then again, it's not unusual for coaches to offer different opinions about their players at different times. What's more, memories fail all of us at times and stories often change.
For example, it's noteworthy that while Lombardi apparently told Canadeo years later that Gregg was the player he liked best after pouring through the previous season's game films early in 1959 after taking over as Packers coach, Lombardi said something much different in May 1959 at a civic sports luncheon sponsored by the Association of Commerce and held in Milwaukee.
When those film sessions were still fresh in his mind, Lombardi said that he had determined that there were only three untouchables on his roster: Bobby Dillon, Jim Ringo and Dan Currie.
Lombardi called Hornung the "greatest player" he had coached and allegedly said Gregg was "the finest." Maybe in Lombardi's mind there was a distinction.
But I know this much as a historian and former newspaperman, for the sake of accuracy, anyone writing that Lombardi called Gregg his finest player should attribute it with the qualifier, "according to" Canadeo or Flynn.
Unless someone can show proof from some other source that Lombardi wrote or said it directly, it was presented in Flynn's books as second-hand information.
When we installed a statue of Hornung at the Packers Heritage Trail Plaza, the sponsor wanted the plaque to include the fact Lombardi called Hornung his greatest player. At the risk of upsetting one of our most generous donors, I declined to do so even though I thought he was probably right.
At least it was my recollection that Lombardi considered Hornung his best player after having read the Green Bay Press-Gazette daily and the Milwaukee Sentinel occasionally during Lombardi's years as coach, having re-read the papers on microfilm more recently, and also having read just about every book and major magazine article written about Lombardi.
But I couldn't verify the information at the time and was aware of what the Hall of Fame had posted about Gregg.
Having continued to research the subject over the four years since and having finally uncovered Lombardi's quote about Hornung, I now regret not including it on the Packers Heritage Trail plaque. At the same time, I consider it entirely possible that Lombardi at some point privately told Canadeo and perhaps Flynn that Gregg was his "finest player."
But there's no doubt Lombardi called Hornung his "greatest player."