GREEN BAY – The sun barely peeks over the eastern horizon on these early mornings, light gathering with the dozens of hopefuls huddled near Lambeau Field.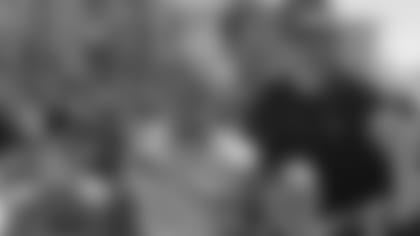 It's well before 6 a.m. and most of Travis Kohlbeck's classmates are somewhere in Ashwaubenon, sound asleep and enjoying the final month of their summer vacations.
Not Travis. Not during the opening week of Packers training camp.
Instead, Travis assumes his place in the growing line of bikes, the same spot he's occupied the past three summers. Here, he eagerly awaits the arrival of Packers center Corey Linsley, the only player to ever ride his bike.
Travis' father, John, tells his 13-year-old son it isn't necessary to arrive this early. Not anymore. Linsley knows the drill by now. But Travis doesn't listen.
"It's almost like a job for him," John said. "He's down there at the break of dawn and I'm like, 'Why are you here so early?' He says, 'I have to be up front,' but I'm like, 'You have a rider.' 'I have to be up front.'"
Corey and Travis are more like brothers than bikers. They know each other's quirks. They've been there for each other through the laughs and the tears, the birthdays and the pick-up games of football in the front yard.
They've grown to know each other's families from the brothers and sisters to the grandmas and grandpas. In the minute or so it takes Linsley to bike down to camp, his escape from football lies in this ball of energy wearing either Linsley's No. 63 jersey or an Ohio State T-shirt, the center's alma mater.
And all because three years ago Linsley chose to ride the bike of a shy kid with an out-of-this-world personality just waiting to bubble to the surface.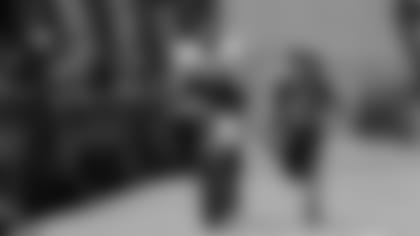 John Kohlbeck never had a chance to ride bikes down to Lambeau Field. His house on the northwest side of Green Bay was too far away to make the trip.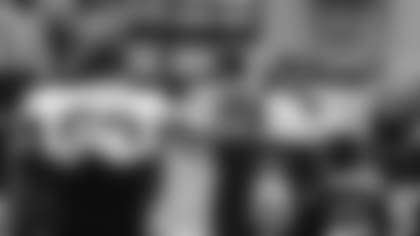 As he got older, however, John's parents would bring him down for a practice every so often, and he'd join the rest of the kids trying to chase down Reggie White for an autograph.
As a father, John passed on that love of the Packers to Travis. Living only a few blocks from Lambeau Field, he'd take Travis down to practice and get high-fives from Clay Matthews and whoever else biked down to practice.
Then, around four years ago, Travis made his intentions known that he wanted to get a player to ride his bike. John and his wife Alicia were OK with the idea but wanted Travis to wait until he was 10 (or close enough to it).
The goal finally was within reach in July 2014, but within days of camp starting, Alicia went to the hospital due to chronic headaches she'd been suffering in silence.
"I blew it off for a long time," Alicia said. "Oh, it's a migraine. It's this, that and the other thing, but at that point, I was so sick. I finally said to John, 'You have to take me to the hospital.' Had he not, I probably would not have made it through the night."
Neurological tests showed her brain hemorrhaging due to an undiagnosed bout with high blood pressure, forcing Alicia into an unexpected extended stay in the hospital.
As camp crept closer, Travis remained adamant about trying to get a rider. After all, a promise is a promise. With Alicia recovering, John celebrated his birthday by bringing Travis and his younger son, Nate, down to Lambeau Field to try to get a rider on the opening day of training camp.
Hopes were high on Day 1, filled with the excitement and anticipation built up after a year of waiting for the opportunity.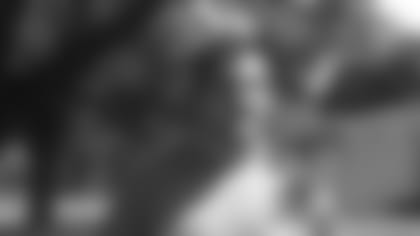 Travis took his place among the hopefuls, and one by one, players started to pass through the gates. Minutes passed, but the seat on Travis' bike remained empty. It never found a suitor.
"We were unsuccessful the first day," John said. "It was kind of a bummer with everything going on."
The family took a break the next day, but Travis dusted himself off and pulled his bike back up to Lambeau. This time, John stayed back at the hospital with Alicia, and Travis attended practice with a friend.
Shortly after the 8:20 a.m. scheduled start time, John received a call.
"'Travis said, 'I got a rider,'" John recalled. "I'm like, 'Well, who is it?' (He said) 'Corey Linsley.' I didn't know who that was. I had a player guide and I'm trying to find Linsley because he didn't have his number."
A rookie fifth-round pick out of Ohio State, Linsley arrived to modest fanfare in 2014. It was every expectation he'd back up JC Tretter. After all, it had been more than 40 years since a rookie started at center in Week 1 for the Packers.
Linsley flew so far under the radar Travis didn't even recognize him after their first practice together. When Linsley went to grab Travis' bike to return to Lambeau, the youngster told him he already had a rider: Corey Linsley.
"I wasn't wearing my jersey," recalled Linsley with a smile.
The two paired up again the next day and eventually "struck a deal" to continue their partnership for the remainder of camp. As he got to know Travis a little more, Linsley became aware of what was going on with Travis' mom.
The Travis whom Linsley knows today lives life with a goofy, fun-loving mindset. The smile rarely leaves his face during a 30-minute interview alongside his parents, occasionally interjecting with one-liners and quips.
However, he showed a more quiet and shy side initially, which Linsley chalked up to his family situation. Looking to do something to raise Travis' spirits, Linsley reached out to John and Alicia to ask if it would be OK if he brought Travis to a local store and bought him a bike.
The parents shook their surprise and gave their blessing. So Linsley picked Travis up during one of his rare off days in camp, and together they chose a bike that not only was big enough for the 6-foot-3, 301-pound center to ride comfortably, but also for Travis to grow into.
"It shows what a big heart somebody has," Alicia said. "It meant a lot to all of us since we did go through such a hard time and so much was going on. It was nice, especially for the kids and John to get their minds off what was going on with me medically."
It didn't take long for Linsley and Travis to build a friendship that went above and beyond football.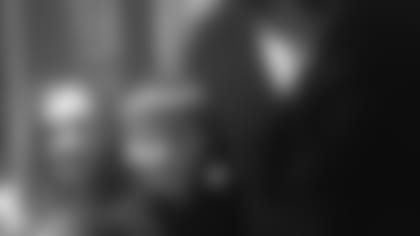 As Alicia's situation improved and Travis came out of his shell, their pre-practice chats started to pick up. They'd strike up conversations about everything from school to mutual interests.
Once the regular season began and Linsley became the Packers' starting center, the Kohlbecks' eyes were glued to the center position like never before during game days.
Linsley, unaware friends and relatives could park at the stadium for games, started directing his family and friends to park at the Kohlbecks' house on Morris Street.
Through that misunderstanding, John and Alicia, and their four children (Jenna, Travis, Sydney and Nate) got to know Linsley's future wife, Anna, and every branch of their family trees, including Linsley's parents, Jim and Laurie.
They've tailgated with the Linsleys and used to hang out at their home when Linsley would drive his parents back to pick up their cars after games. Back then and to this day, Corey will hop right into football games in the yard, snapping the ball to Travis and his friends.
"He is a kid," Travis said. "He's goofy."
Like any good big brother, Linsley also isn't afraid to unleash his inner Dikembe Mutumbo on Travis, either.  
 "They'll shoot hoops, and Travis goes up for a layup and Corey just smacks the ball out of the way," said John, smiling.
Without any family in town at first, Linsley would eat dinner with the Kohlbecks at times. If running late, he was completely comfortable popping food in a microwave, throwing his feet up on the couch and making himself at home.
During that rookie season, Linsley even ate Thanksgiving dinner at the house of Alicia's parents.
"It helped out a lot because holidays are meant to be spent with family," Linsley said. "Obviously, my brother is still in Ohio and most of my family is, as well, so it was nice to be in a family-type environment for that holiday and other situations. I think I've been over there just to hang out for my birthday."
Professionally, things couldn't have gone better. By the end of his rookie year, Linsley had established himself as one of the league's best centers regardless of experience level.
In starting all 19 games that season (including playoffs), Linsley and the Packers headed to Seattle for the NFC Championship Game. As the game approached, the excitement was through the roof at the Kohlbeck estate.
Unfortunately, it wasn't the ending the Packers – or Travis – desired in a 28-22 overtime loss to the Seahawks. Anna and Alicia traded texts throughout the game, with Anna asking how Travis was doing afterward. He was devastated.
That message got back to Linsley in Seattle. He could have sulked, turned his phone off and nobody would've blamed him. Instead, Linsley picked up his phone, called John and asked if he could talk to Trav.
"I asked him, 'Are you still in Seattle? He's like, 'Yeah, I'm still at the stadium,'" John said. "I said, 'You just lost one of the biggest games of your career and you're calling to check up on Travis?' I thought that was pretty cool."
It wasn't an off-the-wall gesture to call Travis in Linsley's mind. It was the same as placing call to his wife, parents or family members.
Earlier in the day, Travis had texted Linsley before the game to wish him luck, but he didn't get a chance to respond. Linsley also remembers Travis sending another after the game, telling him he was sorry about the outcome.
"It was just like another day of us talking," Linsley said. "Just being there for him and hanging out. It's like we're extended family."
The Linsleys have told the Kohlbecks one reason they feel their son connected so well with Travis is because Corey was just like Travis as a child.
"I can't imagine that," Travis quickly retorts.
Still, Linsley's influence on Travis can be seen in how the youngster has adopted Linsley's love of Ohio State, often wearing Buckeyes T-shirts to practice and sharing in Linsley's excitement when Ohio State won the national title in 2014.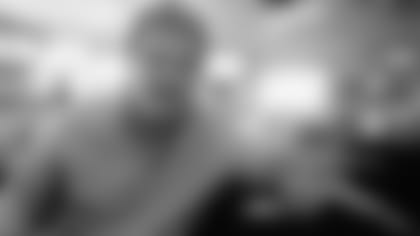 Travis even gave Linsley's position a try when he started playing football before settling in at receiver and cornerback. Last year, Linsley even made it to one of Travis' games.
When Travis turned 13, Linsley was there, playfully ribbing him about the matchbox cars topping his ice-cream cake. Looking back at photos of them together from when they first met, Linsley is astounded by how much Travis and his twin sister, Sydney, have grown in these three short years.
"It's funny to see," Linsley said. "I'm going to embarrass him because his voice dropped recently, but it's hilarious. He was this little pipsqueak. He had this little high voice and now he's starting to talk like an adult."
Everyone in the Kohlbeck family is fully invested in Linsley's success. When he went down with an ankle injury two years ago, the grandparents were ringing John and Alicia to make sure he was OK. After an offseason procedure, Linsley is feeling as good as new in preparing for his fourth NFL season.
All is well in the Kohlbecks' world, too. Travis and Sydney are preparing for eighth grade, while Nate recently got into the biking business, as well. At last Friday's night practice, he drove down with Packers rookie cornerback Raysean Pringle.
Alicia also is doing better these days. After her scare three years ago, she's learned how to properly monitor and manage her condition.
As for the bike Linsley bought Travis three years ago, it's currently hanging in the family's garage, minus a grip on one handle. It also could use some new brakes after extensive use over the last three years.
So far in camp, Travis has been using John's bike to escort Linsley to the practice field. His routine never changes – he's still one of the first there each morning, not wanting to risk missing Linsley like he did once a couple years ago before catching him on the way back.
A quick scan of Alicia's phone reveals years of smiles, funny faces and life-changing moments in her son's life with direct ties to Linsley, but the Packers center says it's a two-way street.
For a young player in a new environment, it was the Kohlbecks who provided him with a home away from home. For that, he remains forever grateful.
"I think we were brought together for a reason," Linsley said. "It's great walking out there and being able to step outside of the daily stress we go through and spend time with somebody who doesn't necessarily care about that, and is just happy to be with you because of who you are."