Is there a reason the combine is scheduled a week before free agency begins? I think it'd be extra challenging for GMs to sign players before they had a chance to see the rookie class up close and personal.
First of all, general managers know about the rookie class long before the combine begins. For general managers, the combine is a place to acquire medical information and interview prospects, and each is important, but boards don't change much after the combine. Mostly, the combine is a place for general managers to confirm what they already know. As for the combine preceding the start of free agency, I think it's challenging enough for general managers that free agency precedes the draft. Free agency is all about need and the draft is all about value, which means you're signing players for needs you're not sure you'll have and you're drafting players that may address needs you've already resolved. I think it's dangerous to make draft decisions based on what you did in free agency, and that's why I believe the draft has to be treated as a separate entity from free agency. One is about need, the other is about best available talent. Let fate make them fit.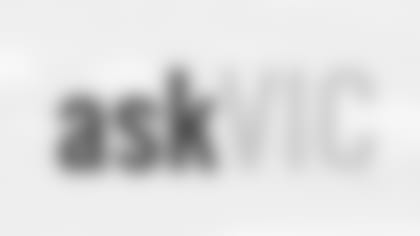 Joseph from Osan Air Base, South Korea
How much attention is Ted Thompson giving to what many believe to be the Packers' most vulnerable position, cornerback? And how should fans expect him to address this? Free agency? Draft another cornerback? I don't think anyone can deny the defense has been consistently lacking one thing, a lockdown cornerback that can cover man to man.
Everybody wants a premier cover guy. It's one of the four premium positions and I assure you it's getting plenty of attention. Free agency? What did Josh Norman cost? The draft? Norman was a fifth-round pick. In other words, you can find the Normans and Richard Shermans in the draft a lot more affordably than you can in free agency. My expectation would be for the Packers to continue trying to find that player in the draft and to continue the development of the young corners on their roster. Norman's career didn't blossom until his third season.
Does playoff pay ever enter into the equation for free agents when considering signing with a team? That is, this team is more likely to make the playoffs, therefore, I can make more money. Or is that too insignificant?
Postseason money has increased significantly in recent years. Going all the way can mean an extra $200K. That might not be a big number for a high-dollar free agent, but I think it's worthy of consideration for a "Plan B" type of guy. That would be especially true for teams in states that don't have a state income tax. Now you're talking about a serious difference.
Cory from Johnson City, TN
Think the Packers could trade up to grab Jabrill Peppers in the draft? I honestly see Charles Woodson 2.0 in him. If he's within five picks of the Packers' selection, I think they should pursue him.
Whoa! Woodson 2.0? Woodson's headed for the Hall of Fame, coach. I see Peppers projected as a safety. I've seen his versatility compared to that of Troy Polamalu, who might also be headed for the Hall of Fame. I think Peppers is a player for whom a team needs a specific and creative idea of how he can be used.
Why can't people understand? Wisconsin is a great place to raise a family and the Packers are a great team to play for. If it's me, I'm looking at how the extra money will offset raising a family in Wisconsin. Fans are fans. They think Packers players stay for the iconic franchise. I'd argue it's because this is the best place on earth to raise a family. I'd sure look at living in the city for another 1-3 million, though; it's something I can work around with the dough. Pro football players are not an iota different than us. Given that, it's easy to see why some players give hometown discounts.
George Young said it's about the money, and when they say it's not about the money, that's when it's really about the money. In most cases, I would agree with that assessment.
Simple question: If we can't afford to sign all of our free agents, how can we afford someone else's?
Teams can afford what they want to afford. It's all about how much a team is willing to push money out onto future caps. Do you want to take a swing for the fence, knowing it might be your last swing for the fence for a while? Or would you rather treat future salary caps responsibly and protect the franchise's future? It's the great debate, and it's especially true for a team with a star quarterback in the second half of his career. I get it.
Vic, if you were the GM of the Browns, would you select a quarterback with the first overall pick?
You have to have "The Man." The rookie pay scale isn't as punishing as it once was. Whatever it takes to acquire "The Man," you have to do it, and that could mean over-drafting for the position. If I thought a prospect could be "The Man," yeah, I'd pick him. Quarterback is the one position for which a team can justify leaving its board.
I'm probably not the first to ask, but how do we draft John Ross? He was a spectacular big-play threat at Washington and now his speed is confirmed at the combine. I don't think it's possible to trade up that much without betting the farm, or at least the carrot crop.
You have wide receiver fever. Be patient.
More on the subject of roster turnover: With the average team turnover being around 20-25 percent, what is the largest roster turnover for any team you guys can remember?
For me, it was probably the 2002 Jaguars. The roster had to be gutted because the team took that big swing for the fence and restructured every contract on the team to make room for free agents in 1999, and then did the same thing the next two seasons with diminishing returns. The result? It cost a great coach his job and turned the franchise dark for a long, long time.
Jon from Cedar Rapids, IA
Vic, so most of Packerland wants to draft Christian McCaffrey. I think we already have him in our backfield and his name is Ty Montgomery. In my humble opinion, we would be better off finding a solid runner that commands respect from opposing defenses. Also, if we re-sign Lacy, he needs a little competition on the roster to keep him in shape and motivated. What do you say?
Lacy is the issue for me. Will the Packers re-sign him? That's the first domino that has to fall. Once it does, the big picture will begin to clear.
Jaime from Chiapas, Mexico
You're an honorable man, Vic, so if I were the Packers' management team I'd make you the following offer as a reward for your service: You may sit in on all of our confidential discussions of whom to draft, on the condition you report nothing of what you've heard and respond "no comment" to any questions from other parties. Would you accept?
I'm a reporter. Why would I want to be in that room if I can't report about it?
Recently, a sports reporter I enjoy (Tony Kornheiser) commented, "Now that's a story." Immediately, I wanted to ask you, what makes a story great?
Intrigue does. Does the story make us think?
Vic, after the 2012 division loss to San Francisco, your diagnosis was the defense lacked speed. They couldn't catch Kaepernick was your answer to a number of questions, if I recall correctly. Is there a similarly straightforward diagnosis of what ails the defense now, or is it more complicated?
In my opinion, a more consistent pass rush will fix the coverage problems. This is a rush-the-passer game and you have to draft those pass rushers in bunches. That's especially true when you use a 3-4 defense. The linebackers are the stars of that defense and you have to have a stable of tweeners that can come at the quarterback from all angles.
Who are your top five players to watch in the combine this year and why?
I don't have a top five players but I have a top two positions: running back and linebacker. I love this crop of running backs. It has pounders, speed guys, wiggle guys, utility guys and prospects I believe will become stars in the league. In a game that has somewhat devalued the running back position, I see top running back talent falling to teams at the bottom of the order. Linebacker includes a lot of tweeners.
Shawn from Fort Collins, CO
With Reuben Foster being sent home from the scouting combine, I would predict he would slide down the draft board. I know it's a huge stretch to make it to us. Do you think Green Bay would take a chance on him with his anger issues and have the Packers in the past taken chances on players with similar problems?
You're overreacting. Foster created an issue that'll have to be investigated, but I doubt it'll cause him to fall in the draft. Joe Greene had anger issues and I consider him to be the most perfectly natural football player I've ever covered.
Player A signs a five-year contract as a free agent for $30 million. After two years, his cap hit is too high and he has to be cut. Now he is somewhat older and not such a shining star. Player B signs a five-year contract for $20 million and he is affordable and is not cut. Why, in your opinion, do players get so worked up over the huge numbers when they most likely will never see that money?
You're forgetting the signing bonus. Player A likely got a bigger signing bonus than Player B did. Guaranteed money is everything.
Sean-Luc from Oceanside, CA
With Melvin Ingram, Chandler Jones and Jason Pierre-Paul all locked up by their respective teams, it seems Perry now sits at the top of the pass-rusher list. He'll likely be too pricey. At least we now know the Packers would get a nice comp pick for him. Can the pass-rush issue be solved before the new season starts?
Yes, it can, and the best way to solve it, in my opinion, is acquire as many tweeners as you can. Draft them, sign them in undrafted free agency and look for them in bargain free agency. They're out there; find them. First week of free agency? Oh, my, they are expensive, and we're talking about a position of amazing unpredictability. I prefer the volume approach.
Fellas, I know you're already tired of all this talk of money and free agency, but here's a different take. We mere mortals often ask why is $82 million so important to a guy who's already making $80 million? It's because someone else is making $81 million; it's as simple as that. The money has become their only true measure of respect. They were the best kid in Pop Warner, the best kid in high school and the best or one of the best in college, and they knew it. In the NFL, only the money tells them where they truly fit in the hierarchy, and that's why it's so important to them.
When you're down to your last million, an extra two million is big.