My mother, 95-year-old Nancy "Nanu" Murphy, is an amazing woman and a diehard Packers fan. She has been an avid sports fan most of her life. Her father, Hank Hodge, was the longtime athletic director and head baseball coach at Clarkson College in Potsdam, N.Y., so she grew up around sports. She was a good athlete herself. She became a Washington Redskins fan during my playing career but has taken her fandom to another level since I've been with the Packers.
She has lived in Dunedin, Fla., (Tampa area), since the early 1980s. When I started with the Packers in 2007, she had trouble getting the Packers games on television. She did some research and found that there was a Packers bar -- The Varsity Club -- not too far from her home. Soon, Nancy was watching all the Packers games at The Varsity Club. She has also made many great friends (most with Wisconsin roots) from watching the games together, including Packer Dave Tausend.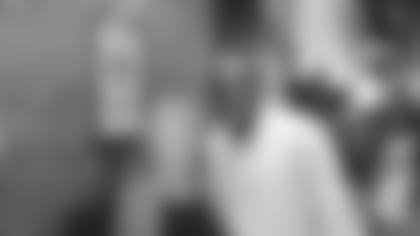 Nanu and I talk after every game, and she usually has many astute comments about what went right or wrong in the game. During our search for a head coach in 2018, she called me and said that we should take a look at Matt LaFleur. She said she had heard good things about him. This past year before the draft, she told me that we should look at a player from the Tampa area that she had read about --Christian Watson.
My father, Hugh, passed away in 2008 and unfortunately never made it to a game at Lambeau Field, but my mother has made up for it, as she usually makes it to two games each year at Lambeau Field. I know that she can't be nominated for the FAN Hall of Fame, but I think she can serve as an inspiration for other Packers fans.