The last time I wrote, you told me to calm down, so here's another: You have written that the third game would show improvement and if the team was ready for the season to begin. After watching, I see no offense, no defense and a team not ready for the season. The first team plays one quarter, so I guess they are very confident or realize this is as good as it gets. I have seen good and I have seen bad, but after watching the Packers Friday night, now I know what is worse than bad.
I saw a good defense on Friday night. I saw a defense that forced Russell Wilson to dink and dunk. The longer the No. 1 defense played, the more ineffectively Wilson and the Seattle offense played. Based on what I saw on Friday, I would surmise that the No. 1 defense is ready to start the season. Am I supposed to judge the offense on the play of a quarterback that is no longer on the team? Frankly, I haven't gotten enough of a look at this team at any time in this preseason to know if it's ready to play or not. I trust the coach knows the answer. The preseason has become little more than an evaluation mechanism for all teams. The games just aren't very good and I think it's unfair to expect fans to go to games to be a scout. The league needs to do something to inject more entertainment and less evaluation into the preseason. In my opinion, if this is the way the preseason is going to be played, then either find a way to re-package tickets or go to 2-18.
Dustin from Jacksonville, FL
I think in the next 10 years, players will only be able to tackle within the strike zone, which will be from the thighs to the shoulders. Do you see it coming, Vic?
It can't be done. The game is too fast, always has been too fast, to enforce that kind of rule. Ball carriers aren't going to hold still, and it's just too much to ask of tacklers to hit a strike zone that small on a moving target. I think the day will come when all contact to the head will be forbidden. I think the strike zone you're describing will be bigger and lower, from the numbers to the toes, and we're going to see everybody going low to make tackles. I think we're heading there now. I think that part of the evolution of the game will demand that ball carriers learn ways to ward off low tacklers and protect their legs.
Jim from Traverse City, MI
Thanks for your incredibly thought-out, sarcastic response to my question last week about the team's conditioning and training when it comes to hamstring injuries. Three more hamstring injuries in Friday's preseason game. Care to re-evaluate your sarcasm? I guess we should choose choice A.
OK, I'll be serious: I don't know what the solution is and, obviously, nobody else does or has for at least the last five decades, because hamstring injuries have been a problem in all of the years I've covered pro football. I know of at least two star players I covered from way back whose careers were cut short by chronic hamstring injuries: Lynn Swann and Louis Lipps. The solution to the problem, in my opinion, is to find players that don't get hamstring injuries. I've detected no correlation between conditioning and hamstring injuries.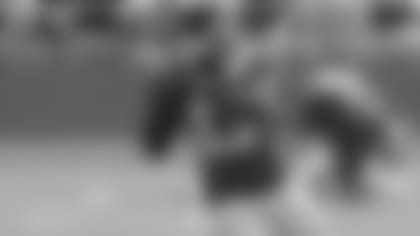 QB Vince Young
Does Vince Young have a higher ceiling than Graham Harrell?
Young has running ability that Harrell doesn't have. In my opinion, that's what decided the issue. Harrell had to prove he was a significantly better passer than Young, because Young is a significantly better runner than Harrell. When the former didn't happen, the latter decided the issue. Young gives the Packers an added dimension. He gives them a change of pace for which opponents won't prepare. Matching Young with Michael Vick was all wrong. With the Packers, if Young had to come into the game for a series, as Harrell did last season when Rodgers got poked in the eye, the defense would find itself having to adjust to a different kind of guy.
Why would the Packers give Ramirez No. 1 after taking it away from Gillett? Don't they want to keep the tradition of letting Lambeau be the only one to wear it? Please tell me he's going to change numbers once the season starts.
I don't expect that number to be worn during the season, but do the training camp math: 90 players needing numbers at the start of camp, five numbers retired, others respectfully put out of service. This is the reason I'm not a proponent of retiring numbers. We're running out of numbers. What if we go to an 18-game season, which would likely result in even larger rosters?
With the signing of Vince Young and then cutting Harrell, and now three kickers, all done so late in camp, it all kind of smacks of desperation from an organization that prides itself on slow and steady. It feels odd to me. My confidence in this personnel department and GM and coach is a little shaken, temporarily at least. What do you think about these late moves?
Slow died and steady left town a long time ago in this league. This is a game of replacement. Trust me on that one. Look around the league. The 49ers and Chiefs swap former first-round picks. The Steelers trade a linebacker to the Eagles for a running back. Are those desperation moves? Sure they are. Injuries are making teams desperate. Needs are making teams desperate, and the salary cap is leaving teams with needs unfilled in the offseason. The days of depth are over for everybody. Just make sure you have a quarterback, left tackle, pass rusher and shut-down corner in place; everybody else is subject to change. That's the way the game is now, and it's that way for everybody. Injuries and a team's ability to deal with them are right behind the quarterback in importance. The 49ers lost Michael Crabtree. Is that big? The Seahawks lost Percy Harvin. Is that big? The Steelers might have lost their top two picks. Does that hurt? This isn't the only team struggling with injuries or needing to patch holes.
Vic, did you catch Rex Ryan's postgame interview? The media is reporting it as losing his cool, but I saw an honest man trying to fend off redundancy and they kept attacking. What did you think of it?
I saw a media that was asking legitimate questions that needed to be asked and required answers make a coach bent on avoiding the issue look foolish. It won't be long now.
Donovan McNabb has the Packers finishing third in the North. Thoughts?
That's a result of the stigma left from the playoff loss in San Francisco. I think we all know what it'll take to make that go away.
What's the difference between a practice-squad player and someone on the 53 who is inactive?
Assuming that player on the 53 who's inactive is a rookie making minimum wage, the difference is $186,000 over a whole season. A minimum-wage 53 player down earns $288,000 for the year. A practice-squad player earns $6,000 a week. There's also the matter of an accrued season toward free agency and his pension a 53 player down would earn that a practice-squad player wouldn't.
With the Packers abandoning the running game against the Seahawks, what's to make me believe Coach McCarthy is really committed to improving on that aspect?
The Seahawks discouraged the run by playing an eight-man front. I'm not sure why they did that; maybe they wanted to challenge their back end to play thin against a team that throws the ball well, for the Seahawks' evaluation purposes. An eight-man front is not something the Packers are going to see very often. That's just not how you play against this team. Aaron Rodgers would love to see eight-man fronts with a single-high safety. Be that as it may, isn't that the whole purpose of trying to develop a better running game? Isn't it with the intent to get that eighth man in the box? I was disappointed the Packers weren't able to block that "eighth man." Yeah, it's an overload the Packers aren't likely to see very often, but they had the personnel to get a hat on a hat, and your hats have to beat their hats, but they didn't and that has to get fixed.
Leonardo from Las Vegas, NV
I know that by signing another kicker Coach McCarthy wants to give Mason Crosby a sense of urgency, but how much can be accomplished in just a few days left before cutting the roster to 53?
I don't think this is about creating a sense of urgency. I think they're looking for their guy. This is a fluid situation.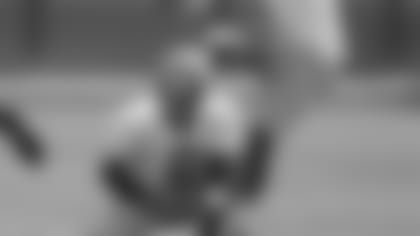 K Zach Ramirez
In regards to the kicking battle, have you ever seen a kicker have a slump as bad as Crosby's and rebound, and do you think Ramirez actually has a legitimate shot at the job?
Yeah, I believe Zach Ramirez has a legitimate shot at winning the job. Why sign him if he didn't? You already had a kicker in camp that was creating competition. I covered a veteran kicker a long time ago that went into a slump. His name is Roy Gerela and he went through a slump late in his career that caused him to face competition for his job. Gerela is the kicker whose missed field goal attempt in Super Bowl X caused Jack Lambert to infamously toss Cliff Harris to the ground. Gerela came out of the slump, but a year or two later he lost his job to a young kicker by the name of Matt Bahr. In Gerela's case, I think the slump was the result of the onset of age. I don't think that's the issue with Mason Crosby. I believe he's going to rediscover his groove; I hope he's still playing for the Packers when he does. Matthew from Jacksonville, FL
Masthay may be the most reliable punter in the NFL. His average distance and placement are exceptional.
The way he's punting right now, he would be the best punter I've ever covered.
Is it after the final 53-man roster cuts that players can be signed to the practice squad?
After the players released clear waivers, they may be signed to the practice squad.
Vic, I was looking through the cap hits for the Packers and I noticed a number of players' base salaries not being counted toward the cap. Can you please explain why their salaries aren't being counted?
Until the regular season begins (after the cut to 53), only a team's top 51 contracts count toward its cap.
Please explain why I need to hear about Graham Harrell being cut on the ESPN website before it's reported on our beloved Packers website.
I've explained this previously, but you deserve an answer and this is it: Packers.com will not report cuts and signings until that information has been released by the team. It means we'll never be wrong, and that's a good thing, but we'll always be slow, and I regret that it's that way.
Vic, how accurately can we assess the Packers run game performance in the preseason?
We can't. I got out ahead of that question in the offseason when I warned everyone that turning to the run isn't like flipping a switch. That kind of personality makeover is dramatic and requires time and patience. We might not even be able to accurately assess the Packers run game at midseason, but we must have a bead on it by December. That's when you need the run game to kick in. You need it for cold weather. You need it for the postseason.
Vic, I don't understand the roster cuts. I thought each team had a 90-man roster for the season. Where do the cut players who don't make the 53 go?
If they're not hurt or eligible for the practice squad, they have to go away. Every team has a 90-man roster during the regular season, but only 53 of those 90 can be active. Eight more may be practice-squad players, leaving 29 spots for PUP and IR players.
I heard a commentator mention over the weekend that defensive linemen were now being taught to try to knock balls down when they are blocked, after the success J.J. Watt has had recently. Is this really something that has been more of a point of emphasis lately, or is it just a popular player bringing new-found attention to this aspect of the game?
"Too Tall" Jones was made the first pick of the 1974 draft, largely for his ability to swat down passes at the line of scrimmage. L.C. Greenwood was nearly named the MVP of Super Bowl IX for having played volleyball with Fran Tarkenton's passes. This is nothing new. Why does football have such a bad memory?