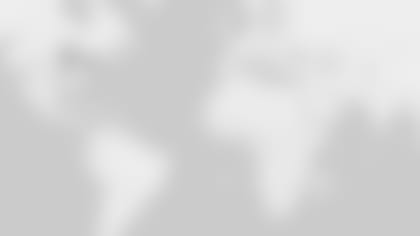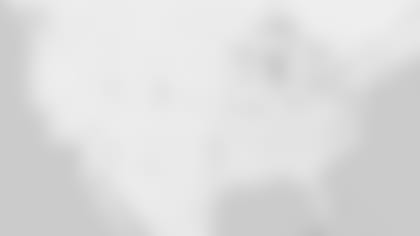 As a daily reader of this column, I know the Packers-Bears rivalry hasn't really grabbed you, yet. Was there ever a point in your career when, as an outsider, you recognized it as the rivalry we all know it to be?
When I was covering AFC teams and didn't have a lot of exposure to Packers-Bears games, I always put that game at the top of my rivalries list, out of respect for its history and tradition. Maybe my expectations were too high, or maybe my definition of what a rivalry is clashed with the definition of this rivalry. This rivalry is all about its history and tradition. In my world, a rivalry is defined by hate. I wanna see hate. That's what I saw on Sunday night in the Steelers-Ravens game. Those teams hate each other. They cheap-shot each other without remorse. Every time Hines Ward knocked out Ed Reed, Ward came up smiling. I like that. That's my idea of a rivalry.
Vic, in my opinion, the way you play the Bears is to sell out with the blitz, to stop the run and put the heat on Cutler. Is there a flaw in this strategy?
Vic, you need to write a book. How about it?
I feel as though "Ask Vic" is my book. I'm writing my experiences for you to read on a daily basis. What else would I put in a book? This is my book, and it's for you to read every day.
Vic, there are four ways to finish a career covering football games as a reporter; two of them involve knowing a particular game you're covering will be the last, and two of them involve not knowing. Are you with me?
Mike from Pickerington, OH
Vic, I hope the second half of this season shows a Packers team that is as slick as this new non-caloric, silicon-based kitchen lubricant my company has been working on. It creates a surface 500 times more slippery than any cooking oil.
Vic, sconnies everywhere love to hate you. That's why your readership is so high. But you probably know that; you're smart. You've written a lot about the human aspect of football players. Do you think Adrian Peterson will be able to restore his good name as a future football legend?
His reaction, response and behavior to this sad time in his life will decide how history will define Peterson. We all make mistakes. When we atone for them, we become better than we were.
David from Washington, DC
Vic, I just got done watching your most recent "Final Thoughts" video and it was quite insightful. I always appreciate the way you and Mike clarify the issues surrounding each game. The only question I have is what was that awesome song playing in the background? It was a good, old-fashioned polka. It was catchy and something you could really cut a rug to.
The production guy's name is Gajewski. I think he wrote the song.
Patrick from New York, NY
I loved the question – "Is there a key to winning in this league?" – that you asked Coach Trestman during his press conference.
I think there is a key to winning in this league. I think the key is finding a way to stay young, not only in years, but in spirit. Young teams possess a hunger that goes beyond wanting to win. It's a personal kind of hunger. Maybe it would be better described as insecurity. They're afraid to take their foot off the gas because they might be cut from the team. They are desperate to do their job so they can keep their job. Those kinds of teams don't wear silk pajamas. When you can find veteran players that are forever "young" in spirit, and blend them with the true desperate dreamers every roster needs, you have the kind of grit and focus that endures late in the season and catches fire in the playoffs.
Vic, can you give me an example of Mike McCarthy and Aaron Rodgers staying ahead of the trends, or being innovative?
Some might point to changing the practice schedule and all of the new hamstring-injury-prevention measures the team has adopted, but I would go right to the commitment the Packers made to the no-huddle offense. It wasn't good enough to be the great offense the Packers have been for the past several years; Coach McCarthy wanted to be better. He wanted more plays, more tempo, more pressure on the opponents to score. That's pushing the envelope and that's how you stay ahead of the trends.
Bryan from Myrtle Beach, SC
Just saw someone uploaded a video of every interception Jay Cutler has thrown against the Packers, 20 interceptions in 11 games. As a Packers fan, I truly hope Cutler never leaves Chicago.
There was a 68.7 passer ratings points difference between Cutler and Aaron Rodgers in the last game. I'd like to know what the average difference has been between the two quarterbacks during all Packers-Bears games.
Vic, I disagree with your statement that if you don't have "The Man" you have no shot at winning championships. The last three Super Bowl winning quarterbacks are not elite QBs in my book. Eli, Flacco and Russell Wilson all got hot at the right time but have yet to reach elite status.
They may not fit your description as being elite, but they are absolutely and without a doubt "The Man" for their teams.
Graham from Lake Charles, LA
Clay Matthews said: "The scheme puts us in the right places. We just have to execute." Well, Vic, I think Clay gets it.
When players believe in the scheme, they don't make excuses, they just do their job and are accountable for it. It bothered me greatly when, following the 2012 season playoff loss in San Francisco, Charles Woodson bashed the Packers' scheme for trying to stop Colin Kaepernick. I knew right away why the Packers defense failed in that game.
Jason from Klamath Falls, OR
When do you think we'll see Dujuan Harris get carries?
I want to see more carries for Eddie Lacy. What you're going to see for Harris are more kickoff returns. As the weather turns cold, the ball doesn't fly as far, and that means there will be more kickoff returns. Harris' value to the Packers will begin to increase on Sunday.