The Cenex question of the month is from David from Beaver Dam, WI
Will the Green Bay Packers use a second-round draft pick for a backup quarterback?
The Packers don't draft that way, David. They draft according to a best-available-player philosophy and it's impossible to know who they would pick in the second round without knowing how the players would fall on their value board. What I can tell you is that next spring's draft class is thought to be deep at the quarterback position. I don't get the sense that it has an Andrew Luck type of player at the top, but it has depth to it. So, if you're looking for a young quarterback you can groom to be a backup, next spring would seem to be a good time to pick one. In my opinion, if there's one thing this season has revealed, it's that the Packers need to address depth at quarterback.
If one bulb goes out, the whole string doesn't work. What if the bulb that went out gets fixed?
Is that a metaphor for the Packers' 2013 season? I like it. I hope we find out what the answer is to your question.
Vic, help me understand something. The fans that are blowing up your inbox with "we're the Packers, we're used to winning," are the same people saying "fire Ted Thompson, fire Dom Capers, I'm tired of hearing McCarthy's excuses, blah, blah, blah." Aren't the guys responsible for all the winning, the Super Bowl title from 2010, drafting Aaron Rodgers, etc., Ted Thompson, Dom Capers and Mike McCarthy? Winning may solve a lot of problems and hide some ugly things, but losing certainly brings the dumb out.
It's not stupidity that losing is revealing, it's an inability to deal with defeat that losing is revealing. Yes, the same people that produced so much joy for this fan base just three years ago, are the same people that are now being vilified by the fans that reveled in the Packers' accomplishment. They are the same people that wanted to fire everyone following a 15-1 season in 2011, because it ended with a playoff loss. Some would say turn a deaf ear to them. I say it's important that we hear them, so we know what not to become. Losing provides us with a wonderful opportunity to distinguish ourselves by behaving in a dignified manner. Have we taken advantage of that opportunity?
Packers fans have short-term memory problems. They ran a 4-3 for many years. That caused a problem finding enough quality big men to make it truly effective. Leaguewide, finding quality, big defensive linemen is still a problem. These same fans cried and cried to switch to a 3-4. Mike McCarthy eventually did make the switch and it helped win a Super Bowl. Fast, speedy, play-in-space guys are easier to draft and develop than finding enough defensive linemen for an effective rotation in today's NFL. Vic, please bring them back to sanity.
What you're describing is the battle cry of proponents of the 3-4, and I am one of them. It's not just about finding big defensive linemen for the 4-3, it's finding big defensive linemen that can rush the passer. That's where it gets really difficult because big guys that can rush the passer are few and far between. In the 3-4, defensive linemen are two-gappers. They're hold-the-point guys, and those types are plentiful. By and large, their ranks are swelled by the defensive linemen the 4-3 teams leave behind. Joel Steed is the best nose tackle I've ever covered, but he wouldn't have been nearly as effective in a 4-3 because he wasn't a pass rusher, he was a mauler. The pool of players that relate to the 3-4 is larger than the pool of players for a 4-3, both on the line and at linebacker, where undersized college defensive ends become perfect fits as rush backers. It's even true at cornerback because 3-4 teams tend to play more zone than 4-3 teams do. All of the squat corners that aren't good enough for the 4-3 are long-term solutions in a 3-4. The downside of the 3-4 is that it's light in the pants up front, and if you don't have tough guys willing to get chopped at the knees to keep blockers off the linebackers, or if you don't have linebackers that can run and hit, you're gonna get gashed with the run.
Right now, I'm just looking forward to seeing some playoff football. How about you, Vic?
I'm looking forward to seeing the Packers win a game on Sunday that'll put them back in the thick of the NFC North title race, which might make the two questions that are dominating my inbox go away for a week: 1.) Will the Packers shut down Aaron Rodgers? 2.) Will the Packers switch to a 4-3?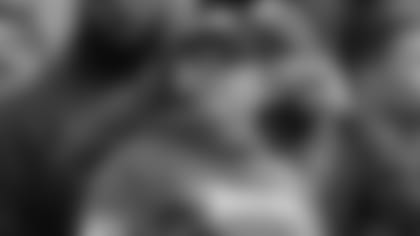 Chip Kelly
The Lions had an extra three days to prepare for this Sunday's game against the Eagles. Do you think that offsets the disadvantages they have, traveling to Philly and being a dome team playing outdoors?
My guess is the Lions celebrated their victory by taking the weekend off, and time off heals hurts and renews the spirit, and that'll give the Lions a little edge against the Eagles, but the weather and the Eagles are going to be a stiff challenge for the Lions on Sunday. Chip Kelly has the Eagles on the rise.
Steve from Lake Stevens, WA
Some people say adversity builds character. Some say it exposes character. In the last five weeks, Vic, do you believe we've seen something built or something exposed?
This isn't a character issue. This is a team of committed and dedicated players. What we're going to find out going forward is whether or not this is a talent issue. Scott from San Diego, CA
The Jaguars just won their fourth game after starting 0-8. They were able to win four out of five without "The Man." It's time for the Packers to step up and win one without "The Man."
That's an excellent point and I thought the same as I watched last night's game. Remember how everyone was poking fun at the Jaguars when they were 0-8? Well, they've won four of their last five games, and they've done it without Aaron Rodgers at quarterback.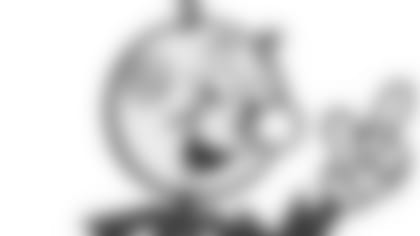 Reddy Kilowatt
Chris from El Dorado Hills, CA
Vic, so if Rodgers hasn't been medically cleared, and the Packers aren't going to put him through another CT scan, then how exactly is he going to gain medical clearance to play against the Falcons?
I'll leave that to the doctor. We must understand that teams are not going to share the details of medical information with us. They have a plan and part of that plan includes a timetable for scans. You can't keep scanning a guy or he'll turn into Reddy Kilowatt. I expect Matt Flynn to be the starting quarterback this Sunday. Mike McCarthy told us Flynn is taking the starter's reps this week.
Vic, I'm a fan of what the coaches are doing, and if they are staying with the 3-4, so will I. Is it not easier for most college players to acclimate to a 4-3 rather than a 3-4, since I always hear that rookie linebackers have to adjust from being defensive ends in college?
In most cases, those linebackers that were defensive ends in college were standup ends in a 52, which has long been the definitive college defense. Those are the tweeners that translate to linebacker in a 3-4; all they have to do is take a step back off the line of scrimmage.
Banned for a week? A season? A lifetime ban? If I ever get banned, do I still get to write in and ask questions? Can you define banned for me?
I just put your name on the wall next to my desk, right next to John from Janesville, under the word "banned." You're banned. It's like the wedding in the "Godfather." You'll have to wait to see me.
Kim from Rockland, Ontario
Vic, I just want to know why so many fans give up hope.
It's a lie. They really haven't given up hope. They just want us to know they're hurting. Boo hoo.
Vic, I just watched "A Football Life" that featured the Cowboys offensive line. That was a nasty, tough group of players. Was the Dallas wall better than the Pittsburgh offensive line of the '70s, the "Hogs" in Washington in the '80s?
The Pittsburgh line was undersized. They were trappers and pullers, not roadgraders. The Cowboys of the '90s were maulers. The Hogs could maul and move, and that's why I consider that line to be the best of all time. Jacoby and Grimm could knock you off the ball in short yardage, and then run that misdirection counter trey that was the Hogs' signature play.
Vic, is time of possession part of the problem on defense?
Yardage is the big problem. The Packers are giving up too much yardage, especially as it pertains to big plays. The Packers are No. 5 in sacks per pass play and No. 17 in third-down defense. Those are major statistical categories that usually define a defense, but not in this case and it's because the Packers are just giving up too much yardage. They're down to No. 24 overall, from what was No. 11 not too long ago, but the biggest red flag is that No. 26 against-the-run ranking, which has fallen dramatically from No. 4. The Packers are getting gashed up front and that has to stop or they have no chance of recovery.