Kyle from Spruce Grove, Alberta
Vic, should we be worried about the fact the Packers scored one touchdown in the preseason? I know Rodgers didn't play much but that still doesn't look good for our reserves.
If I tell you to be concerned and the Packers score 40 in San Francisco, you're going to be angry at me for making you worry unnecessarily. If I tell you not to worry and the Packers struggle to score in San Francisco, you're angry at me for not warning you. Do you see what I'm getting at? It's all about San Francisco. We knew that when the schedule was announced. It was the circle game of all season-opening circle games. It's the ultimate in measuring-stick games because it's a rematch of the game that ended the Packers' previous season. We know what the Packers were on that day last January. What will they be on Sept. 8? When we have the answer to that question, nobody is going to be concerned with the preseason that just ended. It'll all be about San Francisco. So, my advice to Packers fans is this: Let go of the preseason. Mercifully, it has ended. Flip the switch to San Francisco. Concern yourself only with that game because it's the one that will provide the answers we seek. All we have to do is wait a little longer.
Sean from Bangkok, Thailand
Why is the regular season roster limited to 53 men? Why not 54?
The CBA provides for the roster limits. The owners and players have agreed to those standards and changing them would mean reopening the CBA, and I don't think that's going to happen.
Chris from El Dorado Hills, CA
Vic, all you hear about leading up to this year's season is how the Niners are even better than they were last year and that Kaepernick is going to be an all-time great (which is silly). What is the blueprint to beating this Niners team?
You must stop the run. That's where it starts. If the Packers don't stop the 49ers run game, it's unlikely the result will be much different from the one we witnessed last January. You don't have a high opinion of the 49ers, but I do. I think they are wonderfully physical team that poses a daunting challenge to their opponents. I'm filled with excitement for that game.
Vic, I know your inbox is filled with people who want to jump off the cliff, but can you honestly say you're not disappointed with this preseason? I know it doesn't count but what was accomplished besides losing two starters and scoring two TDs?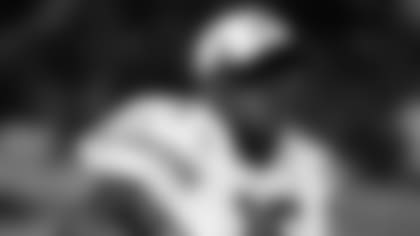 TE Jermichael Finley
I never permit the preseason to disappoint me. If I did, I'd be perpetually disappointed. In all the years I've covered the NFL, the preseason has always been played with a governor on it. No coach has ever let it rip. He's always held something back. I remember reading in Bill Parcells' book his admission that he literally sabotaged his team's efforts in a preseason game because he felt his team had gotten too cocky about itself. The preseason is like winter in Green Bay. What's to like? Neither is to be enjoyed, merely endured. You find satisfaction in simple pleasures. Aaron Rodgers is healthy going into the season. The Packers found a rookie, Micah Hyde, that can help them right now. The team's kicker appears to be back on track heading into the regular season. The defensive line has more talent on it than it's had in a long time. Davon House is back and the Packers have depth at cornerback. Jermichael Finley is poised to be the player we all thought he would be when his talent burst onto the scene. The Packers have two young tackles whose arrows are pointing straight up. Clay Matthews enters the season healthy and with fresh legs. A lot of young players that will become jars on the shelf gained experience in the preseason that will allow them to provide depth earlier than they otherwise might. The preseason is not a scoreboard business. You have to look deeper than the obvious. You have to think as a coach might. Mark from Kingsford, MI
I've seen nothing in the preseason that indicates the Packers will be able to run the ball any better than last year. Am I missing something?
I would've liked to have seen more evidence that the Packers are farther along in their efforts to run the ball, but I previewed this transition last spring. The run game requires painful doses of patience. I'm a patient man.
Landon from Coeur d'Alene, ID
Under McCarthy, a losing preseason record has indicated poor play in the regular season. In both 2006 and 2008 the Packers went 1-3 in the preseason and then finished 8-8 and 6-10 in the regular season. Heading into 2013, we have once again gone 1-3 and look horrible. The preseason can be explained away all you want, but the reality is that McCarthy hasn't ever coached a winning squad when his preseason record was below .500. Thoughts?
Use the preseason as a standard for predicting a team's destiny? Sorry, not me.
Gaius from Bellingham, WA
Vic, after watching the Chiefs vs. Packers matchup, I received a frustrated text from my father. He believes we have had the worst preseason in which he can remember, and he has been a lifelong Packers fan. Would you please back me up and remind him that preseason is not the ultimate tool to determine how successful a team is going to be, and to also remind him to have a little faith? After all, we do have "The Man."
As long as this team has a healthy Aaron Rodgers under center, it's not going to get too far left of center.
One week after the cut of Graham Harrell, I saw Vince Young throw an obscene amount of uncatchable balls. I know this is preseason, but this game should've been important to Vince, and he looked pretty bad. Did you see it differently, or is there cause for concern?
It was not a clean performance, to use Mike McCarthy's words, but the time for obsessing about the backup quarterback is over. It's time for Aaron Rodgers to take all of the snaps. I'm confident Young could stem the tide should Rodgers miss some time, but there aren't many teams in the league that could remain a playoff contender if they lost their starting quarterback for an extended period of time. The Packers will go as far as Rodgers can take them. All of my eggs are in his basket. That's where my concern is.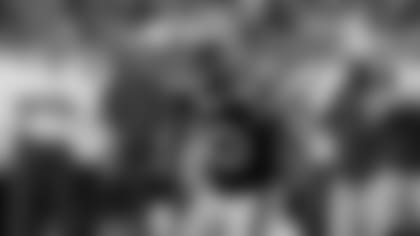 CB Micah Hyde
Who is your MVP for the preseason? I would have to go with Tim Masthay; he was one of the only consistent players for every game.
Is Eddie Lacy the projected starter for running back against the 49ers?
Vic, Franklin looked like a huge liability blocking for the quarterback.
I saw him miss on two pickups. That's a legitimate disappointment because you have to be able to block for Rodgers to play in this offense.
Can you explain the waiver procedure?
Teams have 24 hours to put in a claim for a player that's been waived. After the 24 hours have expired, the league awards the player to the team highest in the order that put in a claim for him.
When are you going to tone down your attitude? Fans are looking for insight, not sarcasm.
Tone it down? I'm about to turn it up. The preseason is over. It's time to begin using my regular-season sarcasm.
Bram from Colorado Springs, CO
Vic, you've been around long enough to see the long-term effects of many years of collisions. If you had a young athletic son now, do you let him start tackle football?
The combination of a recent rain storm and a malfunctioning sump pump caused some minor flooding in my basement. Some boxes got wet and I had to go through them and throw the wet stuff out, etc. One of the boxes was full of memorabilia I hadn't seen since I can't remember when. One of the items was a high school football program from October of 1968. I started flipping through the pages until I came to the lineup pages in the center of the program. I found my name and when I looked at the lineup of the team we were facing in that game, I saw Tom Clements' name. All of a sudden, the memories poured over me and I was young again. Why would I deprive my son of that kind of joy?
Paul from Williamsburg, IA
Vic, you wrote, "College football has always been a leader in the evolution of the game." We have been seeing this now with the read-option quarterbacks coming out of college and changing the NFL. What is it about college ball that creates these ripples we see later in the NFL?
College football lacks the standardization the NFL possesses, and it's largely because college football recruits its players, instead of waiting in line to draft them. College football has always been about haves and have-nots, and that gap has always promoted creativity.
How did the players prove that their trauma happened in the NFL and not in college or high school?
I have a feeling the concussion honeymoon has just ended for college football. The settlement might be good for the NFL because it creates an element of closure, but I have a feeling it's going to be the start of something bad for college football. I worry that concussion lawsuits could cause a lot of colleges to drop football or, at the least, de-emphasize it. Is that one of the reasons the NFL feels a need to go global? Do we need to grow the game and expand its boundaries? Is it because we could experience a retraction of the game on the amateur level within our boundaries? I don't have answers, but I have a lot of questions.