Patrick from Pearland, TD
Vic, I've got one thing to say about Aaron Donald's lack of size: Tim Krumrie.
How about Geno Atkins? Many consider him to be the best defensive tackle in the game and Donald is just a shade smaller than Atkins, who was a steal as a fourth-round pick in the 2010 draft. I suspect Donald will also be a steal for some lucky team. We're consumed this week by debate on whether or not Michael Sam will be the victim of prejudice, but there is no prejudice in the NFL greater than size prejudice. Big is always favored over small. Donald will likely be a victim of it and it'll cost him a lot of money over the length of his career. Why don't we care as much about the plight of the little guy? What did he do to deserve such disrespect?
Jenny from Loves Park, IL
Vic, I remember seeing some look out. It just didn't last long enough. If only Aaron Rodgers would have had a couple of more games, but next year is coming and there will be a lot more games. I firmly believe the Packers will give new meaning to look out next year. Do you agree?
I absolutely agree. The Packers achieved look out in Week 8 of the season, in a win in Minnesota. They were No. 2 in the league in offense (No. 3 in rushing and No. 5 in passing) and No. 11 in defense (No. 4 against the run and No. 21 against the pass). The Packers were on a roll. They were playing the best football in the league but it was too early in the season to officially proclaim look out, and then you know what happened. What if you know what hadn't happened? That question will forever dog and define our memory of the 2013 season.
Vic, even fans who do not enjoy your snarkiness have to appreciate your eclectic references, such as George Carlin's take on football vs. baseball. In football, there are penalties; in baseball you have errors.
Baseball is played in a park; football is played on a gridiron. When I was in college, one of the kids in my dorm was best friends with Carlin, who was a young comedian on the rise back then. The kid in the dorm arranged for Carlin to entertain us one night in the dorm lounge, and Carlin did the baseball/football skit. It's one of my enduring memories of college.
Pat from Port Washington, WI
Vic, do scouts think Aaron Donald is a possibility as a situational player (which would lower his draft value) or just too small to have much of a career at all?
I'm amazed at the avalanche of questions I'm getting on Donald. He's captured the interest of fans with the likelihood that a player of his achievement will be available when the Packers pick. I had a scout tell me recently that he thought Donald was a perfect fit as a nickel pass rusher. I smiled and said nothing, but I immediately thought of a personnel director who, a long time ago, told me he thought Rickey Jackson would be a great special teams player. I lost a little for that guy that day.
Can you share some of your reflections from vacation, Vic?
Time away from life allows you to think about your life. It's no fun coming back home and having to do all of the things you didn't do during the week you were gone, but we all need a week away from life every once in a while, so we can think and reflect. I thought about how lucky I am to have spent an entire career without having to go back to that sintering plant. I reflected on how wonderful it has been to do something frivolous, and to be paid for doing it. I thought about the first pro football story I ever wrote; it was a feature on a journeyman guard named Bruce Van Dyke. He was fantastic, answering questions from a kid who knew nothing. And I thought about how a few years ago I told the story of interviewing Van Dyke, and a few days later I got an email from him. That's the fraternity of football to which we all belong, and I have been blessed to have made it my career. Joe Greene, Franco Harris, and Lynn Swann, and Mark Brunell, Tony Boselli and Fred Taylor, and Aaron Rodgers, Charles Woodson and Clay Matthews: Those are some of the big names I've covered, but there have been a lot of little names on whom I reflect for very personal reasons. I know this: I have more than enough memories to get me through life.
The media will cover every angle of what happens to the first openly gay player in history because it is a juicy story full of conflict and intrigue. The fans want it and the media delivers because the media has a product to sell just like any other business. It makes me laugh when people say they don't like it, and then talk about it for weeks, as they did with Richard Sherman's little tantrum. Does it bother you when people blame the big, bad media, or do you just let it pass because you know the truth?
It doesn't bother me, but I've never been able to comprehend why the public doesn't understand that we don't control them, they control us.
Michael from Elizabethtown, KY
I thought it was interesting to find out that inside and outside linebackers went to separate meetings. That seems a bit ridiculous to me. Why would a team do this? Who am I to say Capers is wrong, but I just don't understand.
It's been that way all over the league for years. The Lombardi-era coaching staffs had 7-8 guys on them. If you count quality-control guys, we're into the 20s now. When I was covering the Jaguars, they had a strong side linebackers coach named Lucious Selmon, and at one point in one season the Jaguars only had one strong side linebacker, Kevin Hardy, which meant Selmon only had one guy to coach. Mike McCarthy is the best and most innovative staff manager of any head coach I've covered.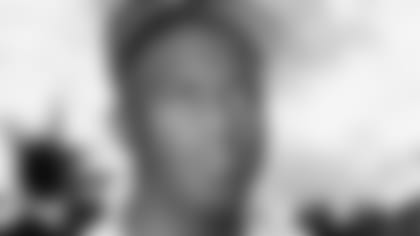 Jackie Robinson
Randy from Medicine Hat, Alberta
The hullabaloo over Michael Sam's announcement reminds me of a news item years ago when the Pirates had fielded a starting nine of which all were African-American players. When asked about this, manager Danny Murtaugh bellowed, "I don't care if he's black, white or green, if he can play, he's starting for me!"
That was 1971, and the starting lineup included players from Latin America. Jackie Robinson broke the color barrier in 1947. It took 24 years to go from one to all. I don't know who the best baseball player of all time is, but I know who the most important player is.
Christopher from Coquitlam, BC
Ray Guy goes into the Hall of Fame. Thoughts?
He's the greatest punter ever. That's how you defend electing Guy to the Hall of Fame. Someone who probably averaged six plays a game over the sixth-leading rusher in NFL history? I can't defend that.
This is the second time I've seen you mention that high-revenue teams transfer their player costs onto the low-revenue teams. Is this because the cap is more of an average number and teams below average struggle to meet that number?
No, it's because the salary cap is determined by total football revenue, so when the Giants and Cowboys opened their new stadiums and their revenues shot up, so did the salary cap for every team in the league, and that meant the low-revenue teams were sharing the burden of that increase in revenue equally with the Giants and Cowboys, but the Giants and Cowboys weren't sharing the revenue. That's what I don't like about the salary cap. For all teams to be on the same competitive level, it demands that all teams drive revenue equally, and that's just not possible for a lot of the franchises.
I wanted to know what is your favorite subject to talk about in the offseason?
I like a potpourri of topics. During the season, we're focused on the last game and the next opponent. The offseason allows us to skip around.
Vic, what do you make of the coaching staff changes?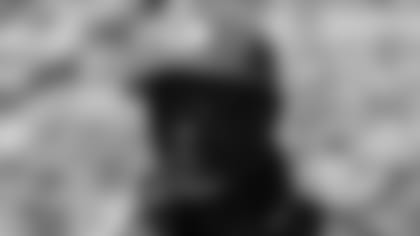 Winston Moss
Ron Zook is a motivator. He's a great hands-on, one-on-one type of guy who can help set the personality for the team, and Zook has a McCarthy-like bold personality. Alex Van Pelt was a home run as a running backs coach and now he returns to his natural place as quarterbacks coach; he's on the fast track now. Scott McCurley was a no-brainer. He had long been groomed for this move and it immediately reminded me of Billy Davis, who I remember being groomed by Dom Capers when Davis was a quality control guy. I'm not familiar with Sam Gash but I know Coach McCarthy wanted a running backs coach with juice and Gash is a guy with juice. Winston Moss takes on a greater presence, and Moss' presence is his strong suit. He's one of those coaches that when he walks into a room, everybody sits up straight. To really appreciate what Coach McCarthy did in restructuring his staff, you have to appreciate the vision he had when he reassigned coaches such as Edgar Bennett and Jerry Fontenot, and hired Van Pelt to coach a position he hadn't previously coached. As a result of all of that, Coach McCarthy achieved maneuverability and continuity.
George from Mineral Point, WI
What did Jack Lambert say?
Ron from Broken Arrow, OK
I'm confused on your Jimmy Piersall discussion. The man played in the big leagues from 1950-1967, was a two-time All Star and two-time Gold Glover. It sounds like if he played in the bigs as long as he did, his career wasn't overly harmed by the beer incident.
He had Hall of Fame talent, but his demons caused him to be a journeyman. He could never stay in one place too long; the fans wouldn't let him. It wasn't one incident. Piersall was targeted for constant torment by fans. It drove him into a mental institution, at which point it became clear Piersall had deep mental and emotional issues, but the torment continued. The fans threw things at him. Two fans charged at him while he was in the field. Why would human beings do that to another human being, in this case a suffering one? All of this was over 50 years ago. Nothing's changed.
Craig from Winnipeg, Canada
Thank you for recommending the book "Carlisle vs Army" some time back. I finally got up the gumption to track it down at our local library. What a fantastic read! Are there any other great football books you can recommend?
I recommend that you read everything Cliff Christl writes for packers.com. He's going to tell the story of Packers history the right way.
Ben from Indianapolis, IN
Vic, of the Packers' unrestricted free agents, which ones do you think are a priority to re-sign?
As much as Mike McCarthy likes to use the tight end, Andrew Quarless is a guy I might target. Other than for kickers and punters, the franchise tag for tight ends is the cheapest of them all.
Vic, two weeks ago, the Milwaukee Journal Sentinel ranked their top 25 quarterbacks. I know you are not one for rankings, but their list had Terry Bradshaw at No. 13 and I was just curious what you think of that.
I think that's OK. Great quarterbacks such as Bradshaw and Roger Staubach had the misfortune of having played in the run-the-ball, stop-the-run era. As a result, they just don't have the numbers to compete with what today's quarterbacks are putting up there; it makes them tough to defend. Bradshaw's fame isn't attached to his all-time ranking. Bradshaw's fame is that he was 4-0 in Super Bowls and that he was the first quarterback to take full advantage of the rules changes of 1978. That's when he emerged as a dominant passer of the football, winning the next two Super Bowl MVPs. What if he had played all of his career in the new-rules era?