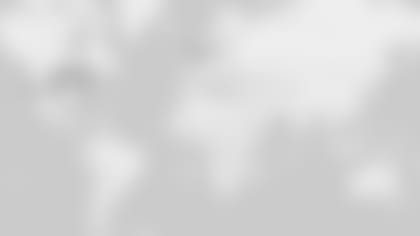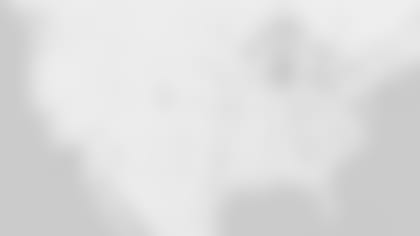 Vic, can you help me understand the development process of an undrafted free agent becoming a big-time player? Is it just a matter of a player finding himself and shining in the right moments? How much of this is owed to the coaches? Who are notables you've covered?
Donnie Shell is the best undrafted free agent I've covered. He benefitted from excellent coaching, but it was Donnie's natural ability to motivate himself that made him a great player. He was a self-starter, which he had to be at South Carolina State, which was a tough, no-frills program. You didn't get anything for free at S.C. State; you had to work for it. I'll bet it's still that way. When I saw Joe Thomas' name on the list of Packers undrafted free agents this past spring, and saw that he was from S.C. State, I immediately took note. Donnie needed a break, and he got that break in the form of a player's strike in 1974. It gave him a chance to show what he could do, as veterans picketed at the entrance to camp. Donnie was an immediate star on special teams, and when Glen Edwards' career wound down four years later, Donnie stepped right in at strong safety and became one of the best safeties in the game. Even though there were more rounds to the draft back then, I think more undrafted guys made it onto rosters and even became stars, for a few reasons: 1) College rosters were unlimited in size, and NFL training camp rosters were also unlimited. There were a lot more players in the NFL draft pool and a lot more prospects got opportunities to show what they could do in an NFL camp. 2) The scouting process didn't employ nearly as many scouts and wasn't nearly as sophisticated, which allowed more talent to slip through the cracks, especially at the HBCU schools, which included S.C. State.
Vic, do you believe the loss of Ben McAdoo is contributing to the struggles of the offense?
No, I don't. Why didn't you ask me this question when the Giants were 0-2?
Aaron Rodgers is 15th in the league in passes attempted. Do you see a problem here?
Actually, he's 13th in the league in pass attempts, but 15th is close enough. He missed half the season last year, so I can't compare this year to last season, when the Packers acquired Eddie Lacy and committed to the run. The biggest problem I see with Rodgers being 13th in the league in pass attempts is that it's a product of the Packers being 30th in the league in time of possession, and a big part of that is a result of being No. 29 in the league in rushing attempts. The Packers are No. 21 in passing yardage, so you could make the case their passing yardage doesn't justify their passing attempts, but their pass-run ratio percentage is 61-39, and that's what you want. What they need is more production. The Packers are No. 25 in first downs. You can't throw the ball if you don't have the ball, right? You can use a stat to tell one of two stories: 1.) The truth. 2) A lie. In this case, using Rodgers' pass attempts total to suggest enough pass plays haven't been called  -- is that what you're suggesting? – would be a lie.
Vic, I forget the year, but didn't one of the great Steelers teams of Chuck Noll start a season 1-3 and go on to win the Super Bowl?
They started the 1976 season 1-4 and lost in the AFC title game.
Dustin from West Jordan, UT
Vic, would reducing the amount of preseason games reduce the exposure of young talent to other teams, limiting teams to stick to more of their own young talent when roster cut downs come along?
Yes, it would limit exposing your players to other teams, but I don't think that's nearly as big a problem as some, including general managers, think it is. Everybody wants to keep their own players. After all, they spent an entire summer training them. Why wouldn't teams want to benefit from that investment? One repercussion of reducing the number of preseason games, in my opinion, is that it would result in more combined practices between teams, and I think combined practices are a better tool for evaluating talent than preseason games. A guy makes a sack in a preseason game, and everybody's ready to crown him the next Reggie White.
Kevin from Saint Michael, MN
Vic, with regard to the question about Peppers and his trip to Chicago being business, you answered, "What else could it be?" Perhaps you are missing the point. Don't you think fans want to hear that players join a team and play for their team out of love for their team? Being a Packers fan means disliking the Bears. Thus, fans of any team want their players to love their team and dislike others just as much as them. If this business mentality becomes too obvious, it may diminish the experience of the fan and threaten the interest in the game. Would you agree?
No. It's professional football. It was that way when Lambeau coached, when Lombardi coached, when Holmgren coached, and it's still that way. Professional football players don't go back to the dorm after the game, they go back to their homes and families. They pay mortgages and utility bills and they worry about their kids when they get sick, and football is the job that provides for them and their families. It's called play for pay, and along the way they fall in love with the team that has become their identity. Some people want the illusion. For me, pro football is the real world, and I love it. College football is the illusion, and after four years of living it, they make you leave. In pro football, you can stay for as long as you produce. That's what bonds us with them. When I covered the Steelers, the business manager traveled with the team on the road. When the game was over, he opened a folding chair and a table at the locker room door. On the table he placed a metal box. In it were the players' checks. As they left the locker room, they were handed their check. Immediately, the question every player had to answer to himself was: Did I earn it? That's the game I love. Pro football is real life.
When the Green Bay Packers beat the Bears twice or even three times in a season, it's a successful season.
I don't believe that. I don't believe only beating the Bears constitutes a successful season. I think that's a romantic notion to which some fans, especially older fans, wish to cling. Mike McCarthy says it over and over: The Green Bay Packers are about winning championships.
Mark from Stewartville, MN
Vic, what's your gut feeling about how the Packers will play against the Bears?
I think the Packers are going to play with urgency and resolve, maybe even an element of desperation. I think it's going to be plainly evident to you. I think the commitment they have made to winning this week will make anything other than a win a hardship to endure. I think they will play well. I'd be reckless if I attempted to predict anything more than that. Your team is going to show up tomorrow. You can count on that.
Ben from Pleasant Prairie, WI
People send you angry emails and you tell them they failed to achieve perspective, but people getting into fights at football games, that's not only acceptable but something to be admired in your book? How have those fans achieved perspective?
I was just trying to have a little fun, Ben. We've spent most of the week trying to not have fun. We needed a diversion.
Jeff Janis active for the Bears this weekend? I'm calling a Janis TD on Sunday.
Help is on the way? Hey, everybody, I was wrong. Help is on the way.
Vic, there might not be a Green Bay Packers team to root for, if it wasn't for the Chicago Bears helping the Packers to stay in the league in the early years, according to a documentary I saw on the Packers. So when our fans meet Bears fans, we should thank them. So, if the Packers can't win the division, let's root for the Bears.
I think I'm getting sick. Be that as it may, do you like our fan-question maps? Those pins represent questions we received this week to "Ask Vic." A reader proposed the idea. I thought it was great. Packers fans are everywhere, and for Packers fans in Chicago, our "Packers Everywhere" pep rally is scheduled for Will's Northwoods at 6 p.m. tonight. Fighting is not permitted.