Is it true that Hawg Hanner talked Bart Starr into drafting Charles Martin when Bart wanted to draft Joe Montana? If true, there's little chance Bart would have drafted Rich Campbell instead of Ronnie Lott. Talk about a change in history.
Sorry Bruce, but you've got the story backwards and two of the names wrong. In 1979, Red Cochran, the Packers' Midwest scout, pleaded with Starr to draft Montana in the second round. Instead, Starr selected Maryland running back Steve Atkins. When Starr chose nose tackle Charles Johnson of Maryland in the third round ahead of Montana, Cochran stormed out of the draft room in a huff. "He was the guy who watched him all those years," a club official who was in the room that year told me in 1986. "He (Cochran) said, I don't care what the score is in the fourth quarter, he (Montana) is going to win for you." Two years later, Dick Corrick, the Packers' director of player personnel, tried to convince Starr to take Lott with the sixth pick. Arrangements were made to bring Lott to Green Bay for a visit, which included dinner with Starr and Corrick at the old Town & Country Club in nearby Allouez. Pleased with how the dinner had gone, Corrick made one last pitch to Starr the night before the draft and went home thinking he had convinced him to take Lott. Early the next morning, Starr informed Corrick when he showed up at the office that he couldn't ignore the input of some of his assistant coaches and planned to draft Campbell, the California quarterback. The Packers chose Campbell and the 49ers took Lott two picks later. When Starr announced his decision in the Packers' draft room, Lloyd Eaton, the team's West Coast scout, turned to Bob Harlan, who was sitting next to him, and whispered, "That's a mistake. He (Campbell) can't play." Eaton was a respected scout and had a reputation for being a straight shooter. Plus, he probably spent more time than anyone in the organization studying Campbell and Lott, who had both played college ball in California. Harlan asked Eaton at that point, "Then why didn't you speak up and say something?" Eaton responded, "They don't listen to me anyway." Five years later, after the Packers had been whipped by the 49ers in Milwaukee, Lott, his voice dripping with sarcasm, said in the locker room, "I remember I flew up there before the draft. Coach Starr was there and coach (John) Marshall had been my coach at USC. I had a feeling I was coming here. But they took Rich Campbell and had a lot of success with Rich."
Cliff, you indicated you didn't think Sterling Sharpe played long enough to be a Pro Football Hall of Famer and obviously a lot of voters feel the same way. What's confusing to me is why Gale Sayers is in the Hall of Fame when his career as a productive player was actually shorter than Sharpe's. Sayers played seven seasons and in his final two seasons he played a combined four games because of injury. Plus, Sayers missed games due to injury in three of the seven seasons he played, so really, Sayers had five productive seasons in the NFL. Sharpe also played seven seasons in the NFL and was productive in all seven. He also was widely considered one of the top two or three receivers in the NFL over a four- or five-year span. I'm not saying Sharpe does or doesn't deserve to be in the Hall of Fame, but could you provide us fans with some insight into what voters look at when comparing players?
I can't speak for other voters, but Sayers was the best running back I ever saw. Obviously, I can't speak for the Packers of the 1960s, either, but they talked about Sayers in the same breath as Jim Brown. In fact, I had the impression back then, they may have feared Sayers even more. I probably wouldn't rank Sayers as the greatest back ever because of the two knee injuries that cut short his career, but we're talking about a Michael Jordan talent. Dick LeBeau, who played against Sayers and is still coaching in the NFL, told Sports Illustrated in 2010, "There really has never been anybody else like him, even to this day." I consider Sharpe to be the best Packers receiver since the 1992 turnaround, but no matter what the stats say, he didn't make plays and was a disappointment as a rookie and then was good, but not great in 1990 and '91. He was no James Lofton. One last point: I've read where some selectors believe if Sayers is in the Hall of Fame, then Denver's Terrell Davis should be, too. Davis had four 1,000-yard seasons, two of them special. Comparing Davis to Sayers is absurd.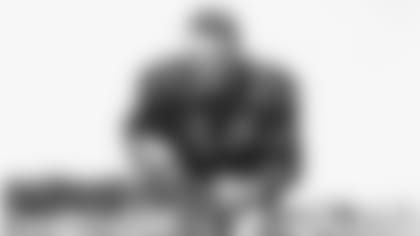 Bobby Dillon, the Packers' all-time interceptions leader, in an undated photo.
Adilson from Rotterdam, The Netherlands
Based on your experience with the Pro Football Hall of Fame selection committee, what do you think the odds are of LeRoy Butler being enshrined? Thanks. Love your work!
Zach of Two Rivers also asked about Sharpe's credentials and about another safety, Darren Sharper. Let's address Butler first. He has been eligible since 2007 and has yet to be a finalist. That's not a good omen. A couple points: 1) I valued Peter King's opinions in the selection meeting, even when I didn't agree with him. But if he's truly debating whether to vote for Sharper in preliminary balloting, I would suggest he reconsider. The Packers have two better safety candidates. Butler is one. He was an offensive defensive player. Sharper, on the other hand, played eight of his 14 seasons in Green Bay and choked on his two most memorable plays, or non-plays: Terrell Owens' TD catch with three seconds to go vs. San Fran in the '98 playoffs and fourth-and-26 vs. Philly in the '03 playoffs. I know Sharper padded his numbers in Minnesota and New Orleans, but Butler was clearly the better safety. 2) I think the Packers' best candidate at safety is all-time interception leader Bobby Dillon (pictured above). Ron Wolf has watched film of Dillon and has told me he thinks Dillon is the most deserving Packer not in the Hall of Fame. On a personal note, thank you for your kind words. My wife and I visited your country in 2001 and had a great experience. One of our stops was Winterswijk, home of some of my ancestors.
Raymond from Marquette, MI
Was there a particular reason why the city decided to name the new stadium Lambeau Field instead of Lambeau Stadium? After all, the old home was City Stadium. To me, "Field" makes me think of baseball or soccer venues. Don't you think Lambeau Stadium would add a touch of class?
Just to clarify, when the current stadium was dedicated in 1957, it was named Green Bay City Stadium and commonly referred to as new City Stadium to distinguish it from old City Stadium, where the Packers played from 1925 to 1956. The new stadium was renamed Lambeau Field in 1965 following Curly Lambeau's death. The name was officially changed by unanimous vote of Green Bay's city council based on the recommendation of a citizen's committee and the Stadium Commission. The only comment made prior to the vote was by Alderman Francis Hessel. He thought Lambeau Stadium would sound better on TV than Lambeau Field, but his suggestion gained no traction. Personally, I like Lambeau Field. I think it's more distinctive. I might associate the name "Park" with baseball, but not "Field." The two most storied stadiums in the NFL are Lambeau and Soldier Field.

I noticed that during the 1970s, the Packers' winning percentage in road games was .292. It was .419 at Lambeau Field and an amazing .707 at County Stadium. How would you explain such an anomaly, if in fact it's anything more than a fluke?
As someone who covered the team regularly for most of the 1970s and covered games for almost the entire decade, I certainly wouldn't call it a fluke. In truth, most of the Packers, and particularly the African-American players, seemed to like playing in Milwaukee better. They didn't like the bus rides back and forth, but they much preferred spending Saturday nights in Milwaukee as opposed to Green Bay. Back when players had more freedom on the road, Milwaukee offered an escape from Green Bay's glaring spotlight, a more diverse population, a better assortment of restaurants and, for black players, something as simple as a chance to get a haircut. Also, I think the prevailing opinion among players, club officials and the media was that Milwaukee fans were more rabid and more supportive. They might have been more likely to boo, as well, but the County Stadium crowds always seemed livelier than those in Lambeau. I don't think visiting teams liked to play in Milwaukee, either, and that might have helped. Their locker room was cramped and dingy, and their benches were on the same side of the field as the Packers. Also, keep in mind that was a low point in Packers history and losing soured a lot of players on Green Bay.
I really enjoy your columns on Packers history. Very interesting article on the Archie Manning almost-trade and the John Hadl trade. Who did the Rams draft with all those picks and how did those players do?
The picks by year and round were as follows. 1975 – 1) Mike Fanning, DT, Notre Dame; 2) Monte Jackson, CB, San Diego State; 3) Geoff Reece, C, Washington State; 1976 – 1) Dennis Lick, T, Wisconsin (to Chicago via trade); 2) Pat Thomas, CB, Texas A&M. Fanning played 10 years and was a solid starter for part of that time. Jackson and Thomas combined for 49 interceptions and two Pro Bowls each. Lick started at right tackle for the Bears for most of his six seasons, but wasn't much better than adequate. Reece lasted less than two seasons.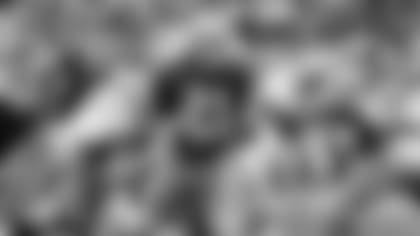 John Hadl (#21) during a game versus the Detriot Lions in 1975
Pat from Colorado Springs, CO
The Rams and Eagles traded a significant number of high draft picks this year to find a franchise quarterback. Although the circumstances of Dan Devine's trade for Hadl in 1974 were different, how did that negatively impact Bart Starr's efforts to rebuild the Packers?
To this day, I believe the Hadl trade was the worst in the history of the NFL. Maybe Dallas eventually got more out of the Herschel Walker trade than the Rams did out of the Hadl deal, but never has a team given up so much as the Packers did and got so little in return. Walker could still play; Hadl couldn't. That said, Starr included Hadl in the trade for Lynn Dickey, which was one of his better moves. But all in all, there's no understating how devastating a trade that was. Starr also had some tough luck with injuries to promising high draft picks. Then again, he had nine years to build a winner. The Packers never developed players during that time, made some horrible personnel decisions and underwent constant turnover on the coaching staff and in the scouting department. Starr's record was 52-76-3. Of those 52 victories, only 13 came against teams that finished with a winning record and only two against teams that finished with more than nine wins.
My best friend, Marty, grew up in Green Bay in the 1950s and told me John Symank got kicked out of a game vs. the Colts after viciously sacking John Unitas. Marty says that when Symank was told he had been ejected, he said, "Well, (Unitas) is out for the season!" Now, I love my friend Marty, but did this actually happen?
Sounds to me like Marty could find a silver lining in anything. Presumably, you're talking about the 1958 game played in Baltimore when the Colts bludgeoned the Packers, 56-0, their worst defeat ever. Just before halftime, Symank, a tough, little safety who played for the Packers from 1957-62, tackled Unitas and broke several of his ribs after he had run 13 yards through the middle of the Packers' defense. The score at the time was 21-0 and Symank's braggadocio was certainly misplaced, if he indeed said that. The Colts would outscore the Packers, 35-0, with backup quarterback George Shaw. I found nothing that suggested Symank's tackle was dirty or that he was ejected. And Unitas missed only two games. However, the Milwaukee Journal reported that Symank was later penalized for jumping on Colts runners after they were clearly down. The paper didn't say how many times or whether Symank was kicked out for that, but Colts coach Weeb Ewbank clearly wasn't happy about it. He denied running up the score, but said, "Let me say that that piling on by their boy didn't help matters." By the way, does Marty know that the Packers finished 1-10-1 that year and the Colts won the NFL championship or is he too busy reveling in his silver-lining story?
Back in the late '50s, '60s, '70s, my father had 18 season tickets, as I recall. I don't remember the exact year, late '60s or early '70s, we received a letter saying their records indicated I could no longer be under the age limit and that the ticket was being taken back by the team. So there was at least some enforcement of the age limit on kids' tickets.
Been to Skagway, too. Remember having a beer at the Skagway Brewing Co. I believe your story. I think there was some enforcement and when kids hit a certain birthday, the Packers took back tickets and sold them to younger kids.
Ned from Chippewa Falls, WI
Can you settle a discussion between myself and a gentleman from Florida regarding play-calling? Florida says Lombardi called the plays through messenger tackles. I've always believed Bart Starr called his own plays. Can you settle this boiling controversy?
Starr called his own plays. That was one of his greatest strengths as a quarterback. He and Lombardi were on the same page. Lombardi spent considerable time in meetings with his quarterbacks. The defensive players never saw him except in team meetings. In defense of the gentleman from Florida, the Packers alternated Bob Skoronski and Norm Masters at left tackle at various times from 1959-64. But it wasn't by play. They split time more by quarters when Masters wasn't filling in at another position or during Skoronski's brief fling at center in 1964.