Hey Packers fans, here's your chance to share your favorite memories of the Green and Gold with other fans from around the world! This week's edition features a Packers wedding cake, childhood memories of Milwaukee County Stadium, and a father/son trip from New Jersey.
Each week, Packers.com will post a feature called 'Packers Fan Memories.'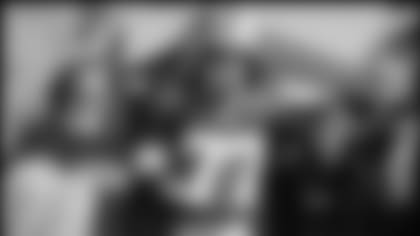 I'm a lifelong Packers fan and took my nephew Nick to his first Packers game. He loved the atmosphere even before we got into the game!
Jane -- Merrimac, Wisconsin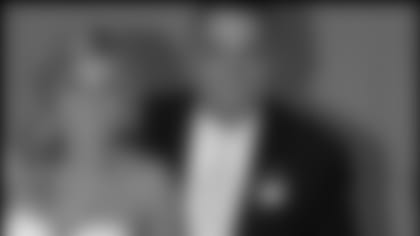 I always told my wife that I wanted to propose to her at a Packers game; she said that she would not be happy with me if I were to ask her to marry me in a big group setting, so I respected that. But I did get a Packers wedding cake! We will forever be Green Bay Packers fans. Go Pack!
Jeff & Allison -- Grand Rapids, Michigan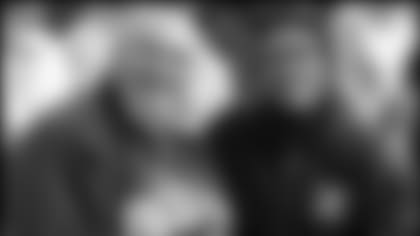 Growing up in Waukesha, I've been a Packers fan all my life. My parents had season tickets to Milwaukee County Stadium and would take me to one game a year when I was young. My greatest memories of those games were climbing the fence of the steps where the players would walk from the field to the locker room. I would always say "Nice game" to the players and Ray Nitschke once replied "Thanks, kid." Pictured with me is my wonderful wife Dee. Last year we celebrated our 34th anniversary at Lambeau Field watching our Packers beat the Colts.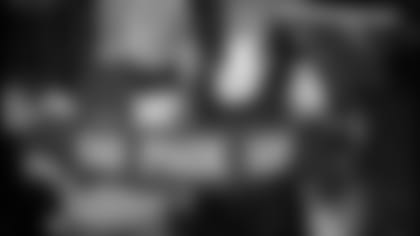 December 7, 2008 was the first time the Houston Texans ever played in Lambeau and it was also the first time that I ever attended a game. My step dad won tickets through the "Take It To The House" promo from Coldwell Banker. He was nice enough to let me go to my first Packers game! It was below zero at kickoff and it was a close game. They weren't able to pull through and win it in the end, but it was an experience I will NEVER forget.
Kim -- Appleton, Wisconsin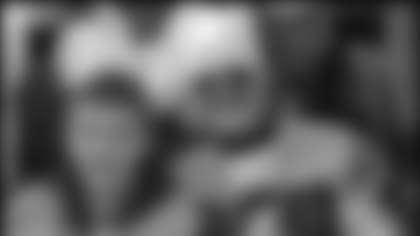 Father and son watching the Packers and Panthers. Mere words could not describe our joy in attending our first Packers game at Lambeau Field. Our two favorite teams going head to head on the Frozen Tundra. We can only say this: WE'LL BE BACK!
Stephen -- Howell, New Jersey