Hey Packers fans, here's your chance to share your favorite memories of the Green and Gold with other fans from around the world! This week's edition includes a Christmas surprise, an anniversary gift, a fan excited to be a part of G Force, a youngster meeting Greg Jennings, and a fan that wouldn't let even a broken leg keep him from Lambeau Field.
Each week, Packers.com will post a feature called 'Packers Fan Memories.'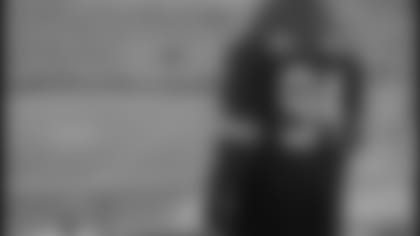 My parents surprised me on Christmas Day when I received airfare and Packer tickets; I've never been so excited in my life. My dad and I got out to Green Bay a day early, and I even got to shovel snow off the frozen tundra early Saturday morning! The next day we beat down on Detroit and I got to see my idol Brett Favre win his last regular season game. This is a picture of me having to say goodbye to Lambeau, but it was honestly the best day of my life. Go Pack Go!
Michael -- Garden City, New York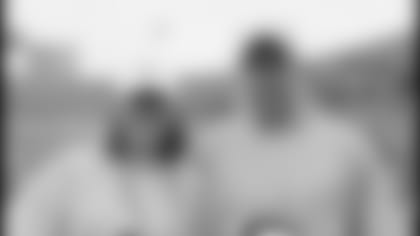 I have flown to Green Bay for Fan Fest twice, once for a home game, and went to training camp and Family Night with a broken leg. Every time I go to Lambeau Field, it's a great memory. The atmosphere is unlike that in any other stadium, the fans are strangers who welcome you, and the players are awesome! Today my students said 'That is awesome, I wish our team had Fan Fest!' When people here ask me why I am such a fanatic, I just tell them that there are so many reasons, they just wouldn't understand. I'm proud to call myself a Packer fan!
Amanda -- Middletown, Delaware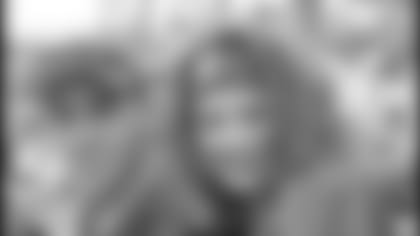 On our one year anniversary, my wife gave me two opening day tickets. She gave me a homemade card that had all the moments that led up to our marriage. When I got to the end, it had a picture of the seating chart of Lambeau Field. There was an arrow saying "these are your seats on opening day." I have always wanted to see the Packers play at Lambeau Field. In case you were wondering, yes, she was my first choice to take with me. I love you, Dawn.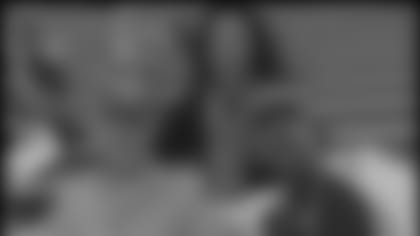 How exciting to be a part of the unveiling of the G-Force and be in the crowd for the White Out. Watching the green and gold out on the field and to be one of those screaming cheeseheads was an experience we'll never forget. Just to be at Lambeau, eat at Curly's Pub, go to the Pro Shop and walk into the stands of the greatest football field in the NFL was unforgettable, and to experience it with our father was awesome. It was everything and more than we expected. Go Pack Go!
Janet -- Coloma, Michigan
5 year old Grant was anxious to meet Greg Jennings. Grant drew a picture of Greg for him to sign. Greg was awesome with Grant, as he talked with him and took their picture together. Truly an experience that this little Packer fan will always remember!