Hey Packers fans, here's your chance to share your favorite memories of the Green and Gold with other fans from around the world! This week's edition includes stories from New Jersey, a surprise trip home for a Wisconsin-born fan, the beginning of the "Packer fairy" tradition, and a great time at the season opener.
Each week, Packers.com will post a feature called 'Packers Fan Memories.'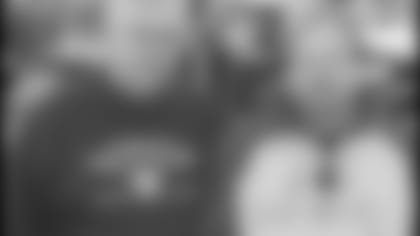 Best memory: taking dad to his first game. My dad was born and raised in Wisconsin. A lifetime Packers fan. I called my mom and had her book a flight for my dad to Chicago and not tell him. All he knew was to leave his weekend plans free. Departure morning, he was told to pack with warm clothes, go to the airport and fly to Chicago from Little Rock. I was in Chicago surprising him. We drove north and he thought we were going to relatives. Only after passing Oshkosh did he suspect what he was going to. The Pack beat the Panthers and he'll never forget it. He's 1-0 at Lambeau.
Larry -- Kalama, Washington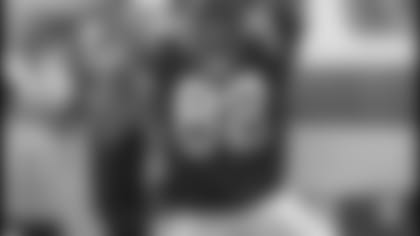 A bunch of us Packers fans were tailgating in Detroit for the game a couple weekends ago. We were in this huge RV lot where 95% of the people were Lions fans -- NOT US! So here we are, all decked out in our Ruvell Martin #82 jerseys and out comes this little white tutu. We passed this thing around our tailgate onto other Packers fans tailgating and came up with the idea of a Packer fairy! So here is our Packer fairy! This will become a ritual at ourtailgates! Go Pack go!
Stacey -- Midland, Michigan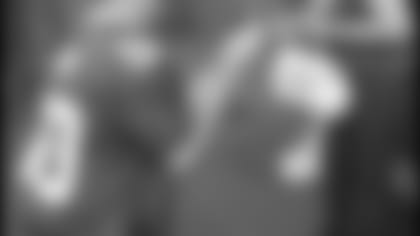 My girlfriend, Megan, and I went up to see the Packers home opener last year in week one against the Philadelphia Eagles. Not only did the Packers win the game, but I proposed to her on the field during the stadium tour the day before the game. It was a memorable trip and has made her a Packer fan for life!
Thomas -- Bricktown, New Jersey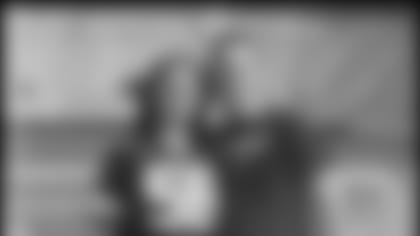 My dad grew up a Packers fan even though he was from New Jersey, so naturally he made his little girl one, too. Sadly, in 2006 my dad passed away after a hard battle with ALS. Wanting to be a part of the Packers experience firsthand, this past August I convinced my boyfriend to make the long road trip to Green Bay for training camp. It was a 15-hour drive, but beyond worth it. One day we're going out there for a game. Even my boyfriend is now somewhat of a Packer backer =)
Cathryn -- Eastampton, New Jersey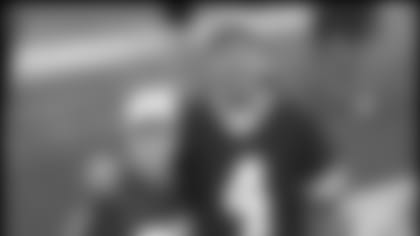 We just got back from the opening Monday night game versus the Vikings. Welcome Aaron Rogers, we had such a great time watching the team! It was the cap off of the perfect weekend with our "little" brother and as-of-that-weekend fiance. We all wore our Packer pride, except Joe, who unfortunately is a Lions fan, but he wore A.J. Hawk's Ohio State jersey loud and proud!
Belinda -- Salt Lake City, Utah