Hey Packers fans, here's your chance to share your favorite memories of the Green and Gold with other fans from around the world! This week's edition includes a pre-game greeting from Brett Favre, an anniversary surprise, an internet meet-up, a special trip with dad, and a Vince Lombardi look-alike.
Each week, Packers.com will post a feature called 'Packers Fan Memories.'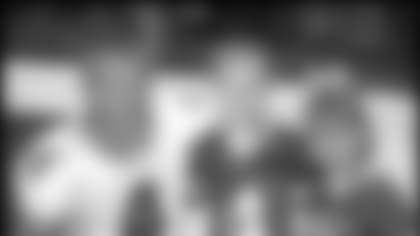 We wanted to go to Lambeau Field and see the Packers, but I was diagnosed with Leukemia in May and was restricted from traveling too far, so we got tickets to the game in St. Louis and passes to go on the field. We gave a gift to a trainer for Brett and a couple minutes later, Brett's security guard came over to us and told us Brett wanted to meet us. Brett came over and took pictures with my sister and I and gave each of us one of his wrist bands. It was an experience we will never forget!
Nathan -- Bloomsdale, Missouri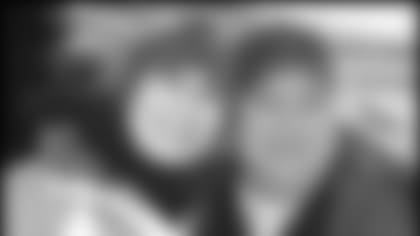 For our 10th anniversary my wife surprised me with a trip to see our 1st Packers game! Pack vs. Panthers. I have always wanted to see them play at the legendary Lambeau Field. It was a dream come true. Thanks for the wonderful memories!
Jeff -- Spokane, Washington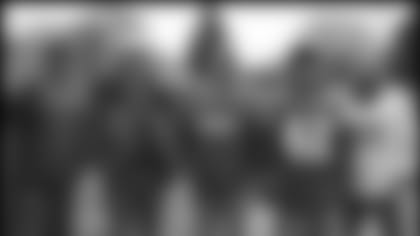 This is a shot of our version of the "Big 5". We are 5 Packers fans who met on the internet. This was my second trip to Lambeau and the first time all five of us tailgated and went to a game together. We are from all over the world; 2 of the 5 are from Wisconsin, one from Minnesota, one that had a month off from Iraq, and me from Canada. We have made a pledge to do this one week of every year as long as we can. This is the greatest place on earth.
Darren -- Calgary, Alberta, Canada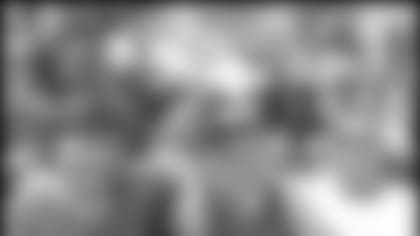 Great memory of my brother, father and myself at the opening game against the Eagles. Typically, my father (82) struggles with the walking and the stands...but with the Pack kicking off the year, he decided to join us. Special thanks to a Packer player for providing us the opportunity to attend the game. Great kickoff to the season.
Tim -- Wauconda, Illinois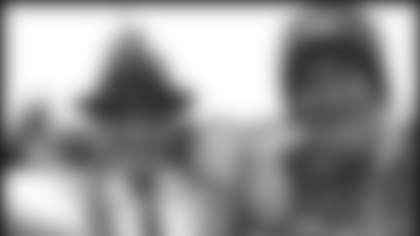 Lambeau Field and I both turned 50 this year, so my wife arranged a package tour to the Packers/Vikings game. Since my last name is the same as the famous Packers coach, I got a Wisconsin license plate with our last name printed on it and wore it around for the day. I ran into the second coming of Vince at the Brett Favre Steakhouse tailgate and got this picture. I must say it did not do any harm to have another Lombardi visiting Lambeau Field that day. Can't wait to come back!
Mark -- New Braunfels, Texas