Hey Packers fans, here's your chance to share with other fans from around the world your favorite memories of the Green and Gold!
Each week, Packers.com will post a feature called 'Packers Fan Memories.'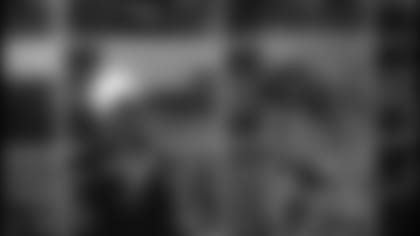 On December 21st, I took my grandpa to his first game at Lambeau Field when the Packers played Minnesota. He has been a Packers fan his whole life, and it was his dream to see a regular season game at Lambeau. He is now 76, and I felt privlaged to share a Packers win with him at his very first game.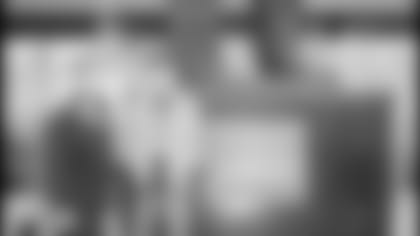 My sister and I made our first trip to Lambeau in 2003 for the Monday night game vs the Eagles. On Sunday, we were taking pictures around the stadium and met a father and son who took our picture in front of the Lombardi statue. In 2004 we went to the Jaguars game as a birthday surprise for our brother. Again, we were out by the statues and asked some people to take our picture, they turned out to be the same father and son we had met the year before!
Suzanne, Marie, & Mark - Formerly of Prescott , Wis.*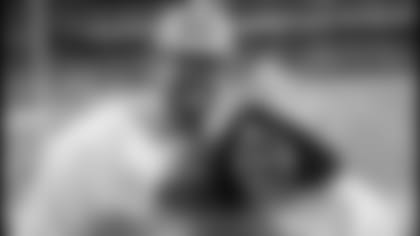 My wife and I grew up in separate parts of Louisiana, not meeting until college. Until then, neither of us had known another Cheesehead. It was fate, and our love for the Packers continues to grow with our love for each other.
Our first Packers game was in Houston on November 21, 2004. It was my first NFL game and was incredible as Favre worked one of his miracle comebacks and got Ryan Longwell into range for a 46-yard field goal as time expired. The Packers won the game 16-13!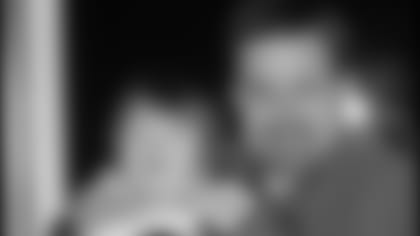 On November 28th, 2005, my daughter Hannah was born. Having grown up in Wisconsin and being a dedicated Packers fan all of my life, I wanted to show my spirit in a special way. Hannah is our fourth and last child. Somehow I was able to convince my wife to give our daughter the middle name of Lambeau. (I think she was still under medication in the hospital)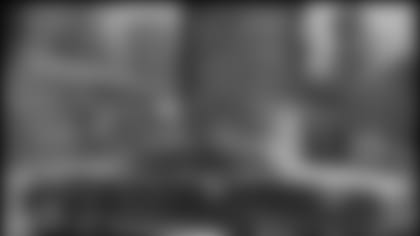 This is a picture of us loading our Packers car in Iowa while we were getting ready to go to the Minnesota Vikings playoff game in January of 05. The car was received with a big welcome in Green Bay. We lost the game, but the trip was priceless. Lucky for me I have a friend with a body shop and friends in Green Bay. Thanks again Dorthy, Van and Tom. I sure wish Favre would come back and play next year, I would even let him take the car for a spin and add a 4 to the door if he wanted to. GO PACK GO!!