Hey Packers fans, here's your chance to share with other fans from around the world your favorite memories of the Green and Gold!
Each week, Packers.com will post a feature called 'Packers Fan Memories.'
This week's selection includes Packers fans of all ages and locations...a season ticket holder since 1960 reflects back on the times he's had at Lambeau Field and is now teaching his children to carry on the family tradition, a Green and Gold fanatic from the Netherlands meets a current Packer via NFL Europe, a Chargers fan turned cheesehead, and more.*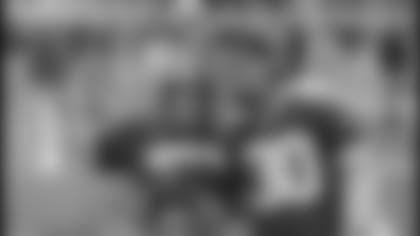 I'm 46, and a Packer fan since birth. We've owned 8 season tickets since 1960!!! I lived in Manitowoc and attended many memorable Packer games! We'd tailgate with my parents, friends, and grandparents - there's no experience like it! I moved to Michigan 25 years ago, where I'm raising 3 kids who are...."Packer" fans! Every time I get a chance to go to a game I take my kids. This picture is of my son, with a typical Packer fanatic. He's also been a Packer fan since birth. Isn't it great to be a Packer fan?!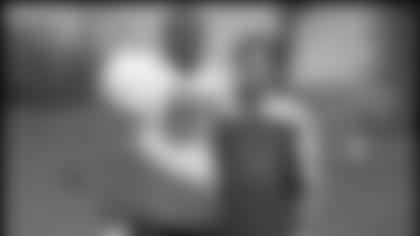 Hi to all of you, I would like to share this picture with you. I took this picture last spring after an Amsterdam Admirals practice. Oscar, my eldest son, is a huge Packer fan. Last spring we had 4 packers on the Admiral roster and since Oscar is wearing #85 with his team, the choice was obvious. Tory Humphrey also wore #85 with the Admirals. Hope you like it! Greetings from Holland, where we love the Packers too!
Patricia - Blaricum, the Netherlands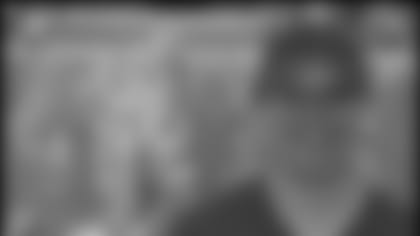 I finally got my chance to see the Packers at the pre-season game vs. the Bengals! I had great seats and was so excited about seeing the Packers. There are no words I can find to describe the thoughts and emotions I felt watching the team on the field.... I still haven't come down from the clouds! (you can see that from my goofy smile...Ha Ha). This was my first pro game and first time seeing the Packers. It's one game I'll NEVER forget...thanks guys!!! Play hard, Packers!!!
Chandra - Mount Sterling, Ky.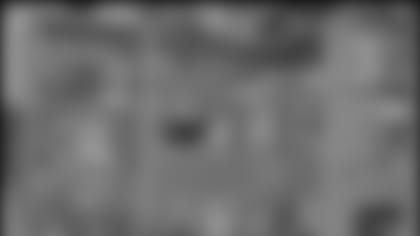 I live in California now but I still bleed green and gold. My wife and I got to go see the Pack in SB 32. You know the outcome, it was fun anyway. That was my wife's first Pro Football game. We see the Pack when they play in San Diego. The last time my wife had her dual partisan gear on and holding a sign "Bolt by Birth, Cheese by Marriage". She designed my "Packer Room" where my true green spirit shines. Go Pack.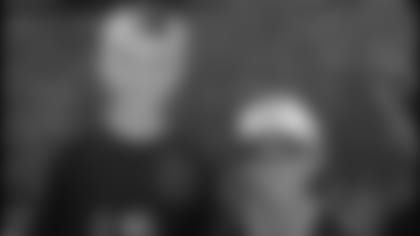 This was my first football game ever and it was awesome! I just started playing football this year and I was so excited to have my first game be a Packer Game. I took one of the guys from my team and we didn't think we would get to see Brett Favre play that much since it was preseason, but he played the whole first half, that was wicked awesome! Well I hope you use one of our pictures because this game rocked!