Hey Packers fans, here's your chance to share with other fans from around the world your favorite memories of the Green and Gold!
Each week, Packers.com will post a new feature called 'Packers Fan Memories.'
This week's batch features some special anecdotes. A nephew of a former Packers great attended his first game in Lambeau Field. A couple drove all the way from Missouri to watch the Packers play. Soldiers returned form Iraq and fulfilled a dream by watching a game and hanging with Samkon Gado. A Packers game also served as the perfect retirement and Christmas gift for two different couples.*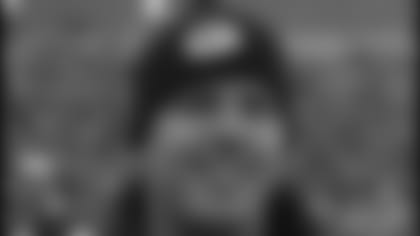 I grew up in the heart of Kansas City Chiefs and Dallas Cowboys country, but I was a Green Bay Packers fan all along. The main reason was because my great uncle Dick Deschaine played for them in the 1950's. I wanted to attend a game at Lambeau Field for as long as I can remember. Finally this year my wife, my cousin Vicki and Uncle Dick made my dream become a reality. The fans of Green Bay are unbelievable, and it will be one of the greatest moments of my life. Go Pack!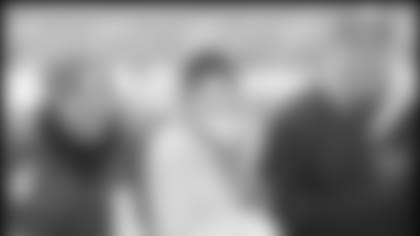 My wife, another couple and I drove from Missouri and attended our first game at Lambeau Field on New Year's Day. I've been a Packers fan ever since the football Cardinals moved to Arizona, and my passion for the team has grown every year since. I was just in awe at the sight of Lambeau and the electricity of the crowd. And the people of Green Bay are truly in a class of their own. To see a true living legend and a man I respect play maybe his final game -- although I hope he returns -- was just amazing!
Scott - Ste. Genevieve, Mo.*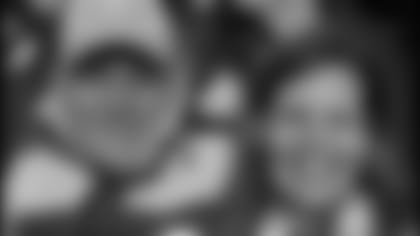 My wife gave me a retirement gift that consisted of tickets to the Packers/Steelers game on Nov. 6, 2005 I had not visited Green Bay since 1985, but we sure love our Packers. I will always remember the heavy rains the night before the game and the snow flurries on the morning of the game. I will also remember the fans, the sights, the sounds, seeing Brett Farve and my Packers and the hospitality of the wonderful people of Green Bay.
Michael - Peoria, Ariz. *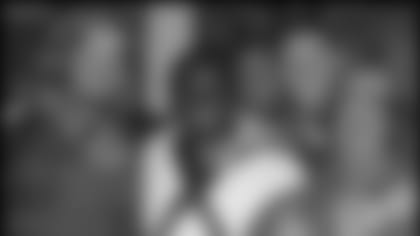 The Green Bay Packers played the Minnesota Vikings on Monday night, and I had eight great friends together for a once and a lifetime experience. One of my great friends and I just returned from the desert and had a chance to do what we had been talking about our whole life. What a great time! Samkon Gado, thanks for the photo op!
I have been a Packers fan all of my life and gone to many games, but in early November I got the chance to buy two tickets to the New Year's Day game. I decided that it would be the perfect Christmas present for my girlfriend of almost three years. At first she wasn't too thrilled about the idea of spending a winter afternoon outside watching football, but she was hooked from the moment we stepped foot inside of Lambeau Field. After the game she said it was one of the best times of her life and wants to go back next season!