Hey Packers fans, here's your chance to share with other fans from around the world your favorite memories of the Green and Gold!
Each week, Packers.com will post a new feature called 'Packers Fan Memories.'
This week's batch shows the passion of the Packers faithful has no limits. Fans traveled abroad from Canada and Mexico to watch the Packers play. A game at Lambeau Field made for the ultimate birthday party for two children. A Texan roots for the "Green and Gold" instead of the Dallas Cowboys, and a Wisconsin family has generations of Packers pride.*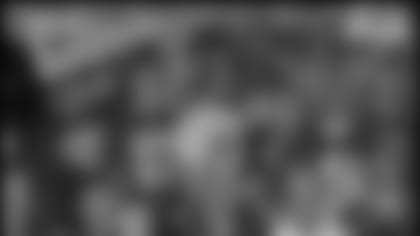 I grew up a Packers fan during some pretty tough seasons. Sometimes it was not the most popular thing, but I didn't care. My Mom and Dad were always fans, and so we were too. Our children have grown up not knowing the Packers could have a losing season. Seasons like this past one, though, mark the true fan. My entire family supports the Green Bay Packers and always will. GO PACK! The attached picture was taken on Dec. 24, 2005. The picture is of my parents, siblings, their spouses and our children.
*Shannon - Holmen, Wis. *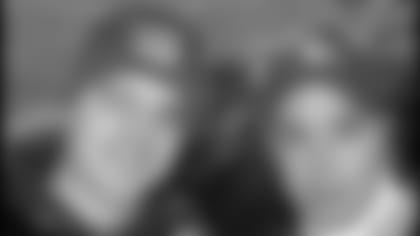 I've been a Packers fan for almost 20 years and I've always wanted to travel to Green Bay to be in the legendary "Frozen Tundra" and watch Brett Favre play. (He is my guy!) So last year I took my van and traveled almost 2,000 miles from Mexico to Green Bay with my friend Pedro to watch the Packers against my most hated team: the Minnesota Vikings. The game ended 34-31 with a last second field goal. That was the best moment I've ever experienced. I'll never forget that. I loved it and I'll be back!
Mario - Monterrey, Mexico*
Growing up in Texas, you automatically are tagged a Dallas Cowboys fan. But, when you have a father like mine you can't help but come around to the "Green and Gold." Earlier in the year I had the pleasure of experiencing Green Bay. I had always cheered for the Packers, but I became a Packers fan for life when I stepped on to the snow-covered field at Lambeau Field. Two things impressed me about the whole experience: the people and the rich history of Green Bay. Thanks to everyone in Green Bay. You made a dream become reality.
Chris - Gainesville, Texas *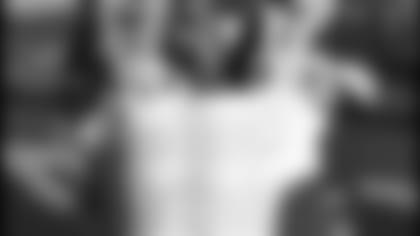 Our Mom and Dad gave us the coolest birthday presents ever -- tickets to see the Green Bay Packers vs. the Pittsburgh Steelers. This was our first real game at Lambeau Field. We were glad we finally got to see Brett Favre play. We will never forget it.
Cooper and Fletcher - Abbotsford, Wis.*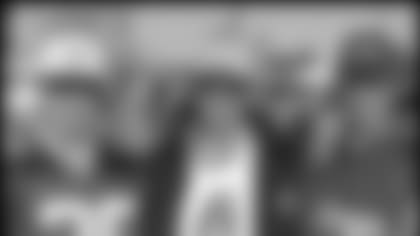 I have been a Packers fan for 38 years. My 14-year-old son has been a Packers fan since the day after he was born when I dressed him in a Packers jersey. We drove 10 hours from Canada to Lambeau Field to see the Packers play. It was a trip we will never forget! We have not stopped talking about the town, the people and the Packers game. We even met Edgar Bennett! We have already made plans to return. What an awesome experience!
Romeo - Thunder Bay, Canada*